Avijit Roy death: British man arrested after atheist blogger hacked to death
Three members of an extremist Islamist group have been arrested in connection with the murders of Avijit Roy and Ananta Bijoy Das
Caroline Mortimer
Tuesday 18 August 2015 12:05 Comments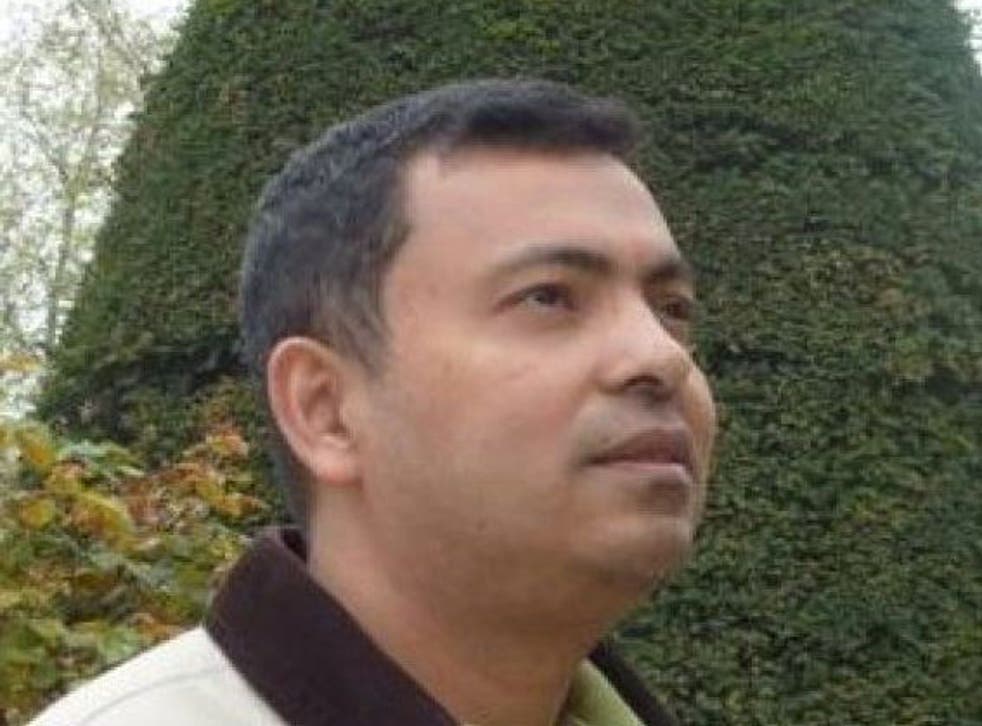 A British man has been arrested in connection with a string of murders of secular bloggers in Bangladesh.
Touhidur Rahman was arrested along with two other men by Bangladeshi security forces on Tuesday in connection with the beheading of prominent atheist bloggers Avijit Roy and Ananta Bijoy Das in separate attacks, according to ITV News.
The Rapid Action Battalion said 58-year-old Mr Rahman and two other members of the Ansarullah Bangla Team - an Islamist group which was banned in May - were the "main planners" of the attack on US-born Avijit Roy, who was hacked to death in Dhaka in February.
His wife, Rafida Ahmed Banna, was seriously injured in the ambush on the street.
Ananta Bijoy Das was killed in a similar fashion a few months later.
Two other secular bloggers, Niloy Chatterjee and Washiqur Rahman, have been killed in Bangladesh this year.
Speaking to Agence France Presse, Major Maksudul Alam of RAB said: "We've arrested them in the capital today. We can confirm that Rahman is a British citizen of Bangladeshi origin. He is the main planner of the attacks on Avijit Roy and Ananta Bijoy Das."
Dr Roy found a popular Bengali language blog, Mukto-mona, or "Free Mind", which was described as "a secular site for Bengali humanists and freethinkers" that encourages "freethinking, humanism and rationalism".
There were protests by students and teachers in central Dhaka in the wake of Dr Roy's death, with many demanding the police act to find his killers.
Although Islam is the state religion, Bangladeshi atheists are protected by secular laws based on the common law infrastructure left by the British.
But Islamists have gained a foothold in recent years, a fact frequently criticised by Dr Roy.
Register for free to continue reading
Registration is a free and easy way to support our truly independent journalism
By registering, you will also enjoy limited access to Premium articles, exclusive newsletters, commenting, and virtual events with our leading journalists
Already have an account? sign in
Join our new commenting forum
Join thought-provoking conversations, follow other Independent readers and see their replies