Baby born with four legs and two penises called 'gift from God' by mother
The case is 'very challenging' for the team of surgeons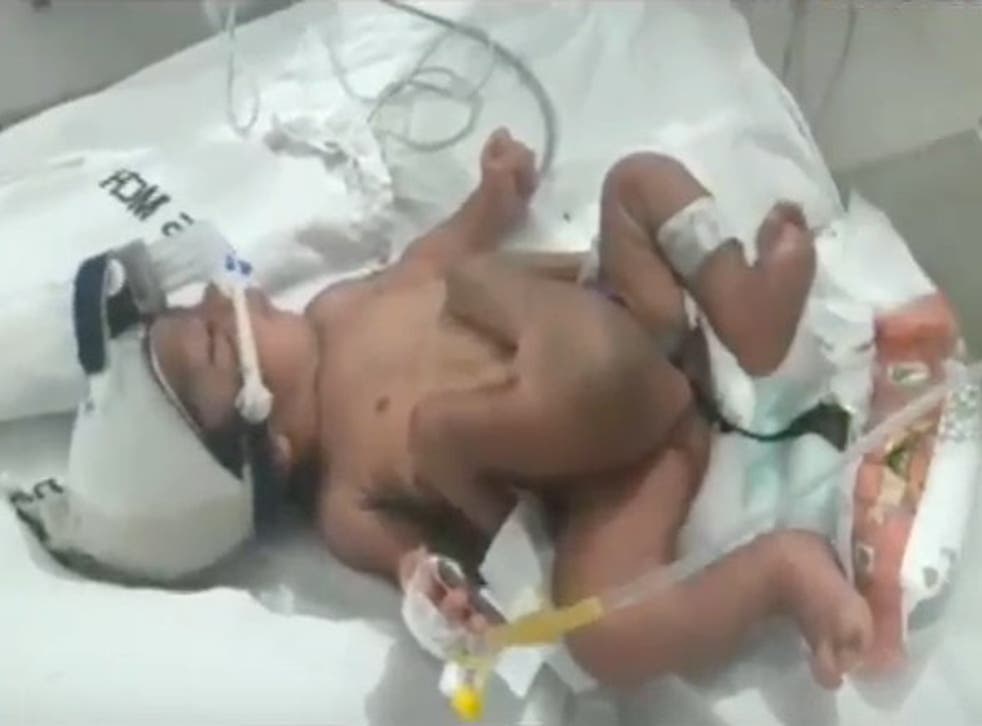 A baby born with four legs and two penises has been described as a "gift from God" by his mother.
The 23-year-old woman, known only as Lalitamma, had orginally been willing to raise her son as he was, because she was too poor to afford treatment.
But after the Vijayanagara Institute of Medical Sciences (VIMS) in the country's central Karnataka province, agreed to treat the boy, she allowed him to go under the knife.
"It was not normal," Dr Virupaksha T told the Times of India newspaper, after he delivered the baby, adding that the baby was not being kept under observation.
His colleague, Dr Divakar Gaddi added that the case was "very challenging" for his team of surgeons.
But the boy's mother Lalitamma said the boy was "God's gift to us".
"The doctors and members of my family advised me to take the baby to VIMS for advanced treatment. Now, I am hoping he becomes normal," she said.
Register for free to continue reading
Registration is a free and easy way to support our truly independent journalism
By registering, you will also enjoy limited access to Premium articles, exclusive newsletters, commenting, and virtual events with our leading journalists
Already have an account? sign in
Register for free to continue reading
Registration is a free and easy way to support our truly independent journalism
By registering, you will also enjoy limited access to Premium articles, exclusive newsletters, commenting, and virtual events with our leading journalists
Already have an account? sign in
Join our new commenting forum
Join thought-provoking conversations, follow other Independent readers and see their replies