Baby found days after being abandoned and buried alive in Chinese graveyard
Child was taken to a nearby hospital but its condition is still reportedly serious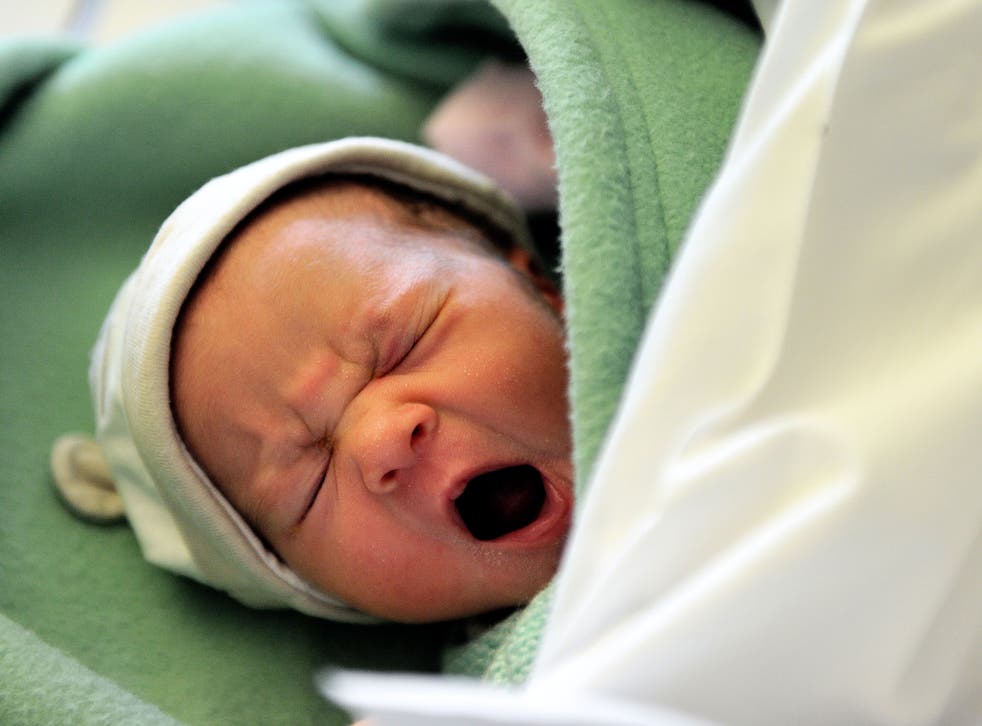 A baby has been pulled from the ground alive days after it was abandoned and buried in a cemetery in China.
It is believed that the male child, found in Tian Dong County, Guangxi province in southern China, was abandoned by its parents after it was born with a cleft lip.
He was discovered after an elderly woman – initially believing him to be a ghost – heard his cries as she gathered herbs in the cemetery and ran to the nearby Buddhist Siping Temple.
Priest Zhao Shimin, 75, realised the cries were that of a child and rang the local police force, who searched the area for unmarked graves.
They discovered the small baby, roughly five centimetres under the ground and buried inside a cardboard box, with some blankets around him.
The unnamed child was rushed to the Tian Dong County People's Hospital where he was given emergency care and kept inside an incubator for several days.
He's condition is now believed to have stabilised enough for him to be removed from the incubator, China Central Television reported he was still in a serious condition.
Efforts have been made to trace his parents, believed to be a young couple with a daughter from nearby Siping Vllage in Ping Ma town, and local authorities have allegedly arrested five people on suspicion of attempted murder. Three are believed to be related to the child.
It remains unclear how long the child was actually buried for. An official from the local government's media department told the Guardian that the baby was abandoned three or four days after he was born – but could not confirm how long he had been buried.
Chinese media are widely reporting that the child survived for eight days underground, but there remains no proof of this.
Meanwhile, Mr Zhao – the priest who helped discovered the boy – has told the People's Daily Online the child's survival means that he "must be blessed."
Register for free to continue reading
Registration is a free and easy way to support our truly independent journalism
By registering, you will also enjoy limited access to Premium articles, exclusive newsletters, commenting, and virtual events with our leading journalists
Already have an account? sign in
Register for free to continue reading
Registration is a free and easy way to support our truly independent journalism
By registering, you will also enjoy limited access to Premium articles, exclusive newsletters, commenting, and virtual events with our leading journalists
Already have an account? sign in
Join our new commenting forum
Join thought-provoking conversations, follow other Independent readers and see their replies