'Baby-smuggling ring' uncovered by police in India
There were around 80,000 cases of kidnappings in India – a more than threefold increase from 2005 – last year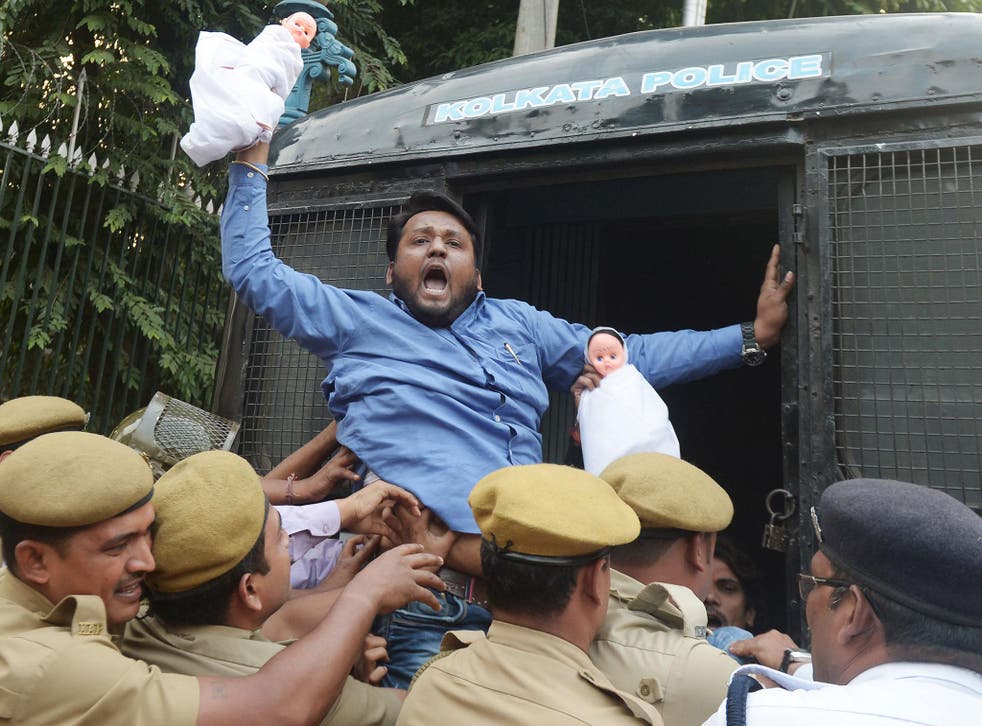 Police in India claim to have cracked a major baby smuggling ring after arresting six people linked to the kidnapping racket.
Five women and a man in Bombay have been detained on suspicion of abducting babies and selling them on to childless couples.
The country's National Crime Records Bureau registered 82,999 cases of kidnapping and abductions last year and 3,490 cases of child trafficking.
"We have formed three teams to find more suspects who are involved in the network and are trying our best to rescue other babies who were sold by them," said Bombay Zone 6 Deputy Police Commissioner Shahaji Umap.
Police reportedly cottoned on to the six alleged gang members after a boy was reported kidnapped from his Bombay home. The child was tracked down earlier this month and found with a gang member in Goa.
She reportedly confessed that the gang kidnapped babies and presented them as their own to sell to customers for up to 300,000 rupees (£3,600).
Senior police inspector Naresh Kasale said they sold five babies over the past year using this method.
Detectives also claimed to have arrested 18 people after rescuing 10 babies from an old age home, that had sold at least 50 infants, in relation to a human trafficking racket in Kolkata earlier this year.
India has a notoriously bad track record over human trafficking. The number of kidnappings and abductions last year was a 263.5 per cent increase on 2005 levels.
The Independent has previously told how an Indian girl was rescued from kidnap thanks to a tweet and how child victims of the Nepal earthquake were being sold to factories.
Human trafficking: Children suffer severe mental issues
The alleged Bombay baby-selling ring allegedly conned people in the street, convincing them to part with their children in exchange for big money.
"The illegal adoptions in different states is helping this racket enjoy the money after selling the babies," said DCP Umap, speaking to Indian publication Mid-Day.
Register for free to continue reading
Registration is a free and easy way to support our truly independent journalism
By registering, you will also enjoy limited access to Premium articles, exclusive newsletters, commenting, and virtual events with our leading journalists
Already have an account? sign in
Register for free to continue reading
Registration is a free and easy way to support our truly independent journalism
By registering, you will also enjoy limited access to Premium articles, exclusive newsletters, commenting, and virtual events with our leading journalists
Already have an account? sign in
Join our new commenting forum
Join thought-provoking conversations, follow other Independent readers and see their replies