Bali nine: Andrew Chan penned emotional letter to schoolchildren about the dangers of drugs
Australian national, who has spent last ten years in Indonesian prison, was executed by firing squad on Wednesday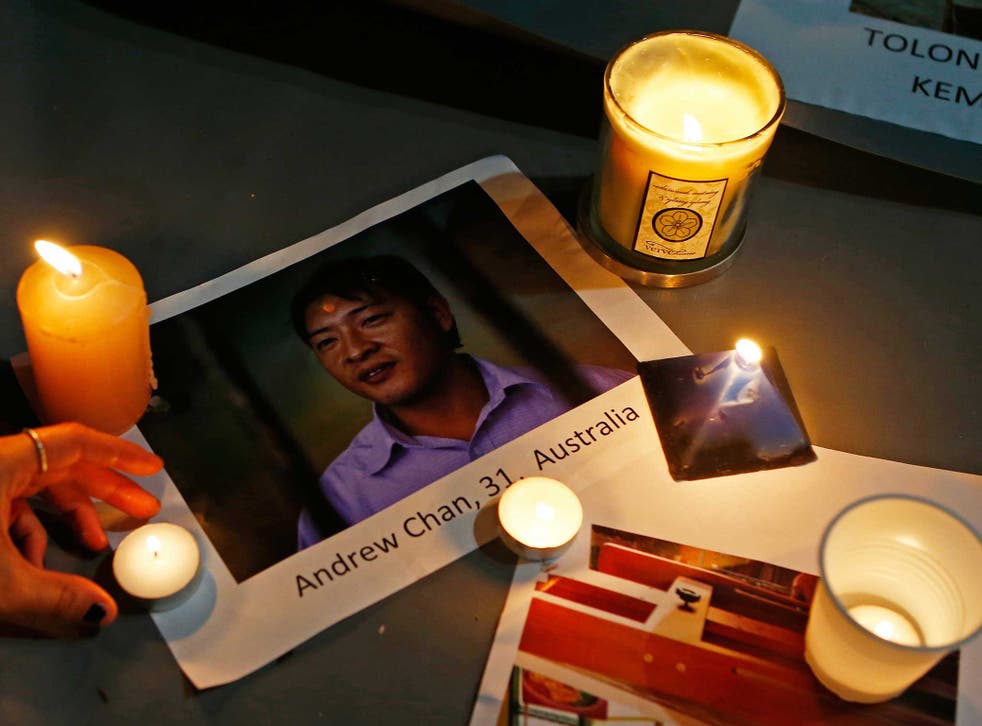 One of the Bali nine men executed for attempting to smuggle drugs has written a letter to Australian schoolchildren on the dangers of drugs.
Andrew Chan, convicted of attempting to smuggle 8.3kg of heroin in 2005, was killed along with one other Australian and six further men by firing squad late on Wednesday evening despite last minute international appeals and diplomatic interventions.
Now, a heartrending letter written by Chan in the years he was imprisoned has been released as part of an Australian initiative to warn schoolchildren about the dangers posed by drugs.
"To tell you a little bit about my life story," 31-year-old Chan writes, "I was once 15 or 16 and it wasn't too long ago I was sitting in a class just like you guys.
He continues: "I was just like most of you, trying to hide things from my parents and my family but in the end things spiralled out of control."
The letter is part of a documentary, Dear Me, produced with Australian filmmaker Malinda Rutter which hopes to educate young Australians on the dangers of drugs.
Bali Nine pair executed

Show all 22
Ms Rutter has defended Chan, attempting to explain how his descent into drugs was fuelled by social ostracism and a difficult home life.
Chan continues: "I have seen many friends pass away, and I'm sure if they had a second chance now to do things differently, they would have."
Chan writes that he has made some "pretty stupid decisions" adding that he is sure that many of the children listening would not be able to understand what it is like to have "everything taken away from you."
"But take it from me, if I thought about the things I did, before I did them, I would not be sitting where I am today."
The letter, narrated by Chan in Ms Rutter's documentary, ends with Chan claiming his life is a "perfect example of an absolute waste."
"The hurt and pain - I don't just put it onto myself, but the pain I put on my family is agonising."
Chan's body is expected to be flown home to Australia on Friday accompanied by his family.
Register for free to continue reading
Registration is a free and easy way to support our truly independent journalism
By registering, you will also enjoy limited access to Premium articles, exclusive newsletters, commenting, and virtual events with our leading journalists
Already have an account? sign in
Register for free to continue reading
Registration is a free and easy way to support our truly independent journalism
By registering, you will also enjoy limited access to Premium articles, exclusive newsletters, commenting, and virtual events with our leading journalists
Already have an account? sign in
Join our new commenting forum
Join thought-provoking conversations, follow other Independent readers and see their replies