Bangkok bomb: Two suspects hand themselves into Thai authorities - and insist they are tour guides
20 people were killed in the explosion on Monday evening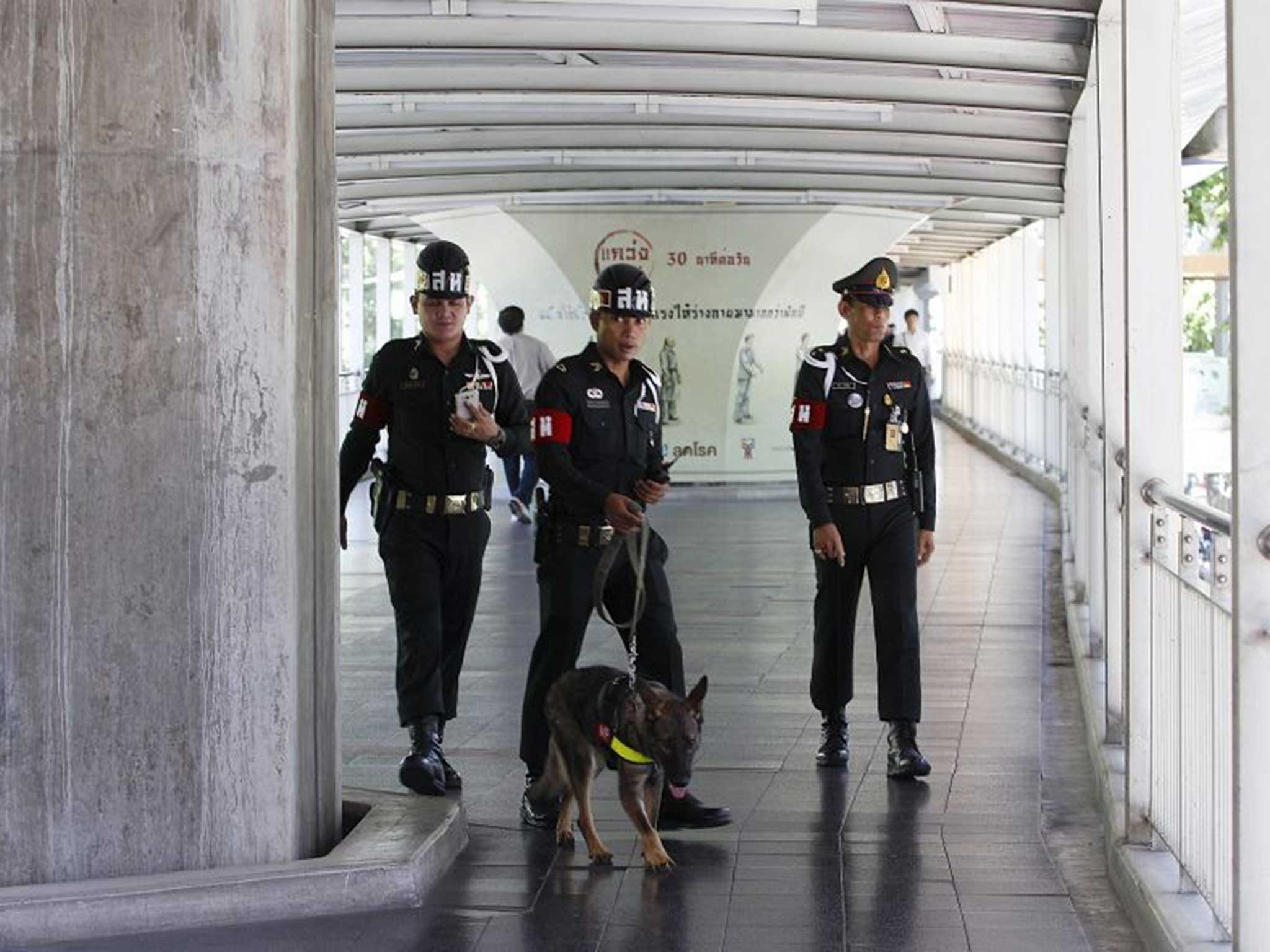 Two men have reportedly handed themselves in to Thai police after being identified as suspects in the Bangkok bombing that killed 20 people.
Details around the two men - who have not been named - are scarce, but the BBC reported the men had insisted that they were tour guides.
The two are believed to be the pair spotted on CCTV footage on Wednesday. However, a Bangkok Post article claimed the two men had already been disregarded by police officers as suspects due to their "girlish" reaction to the bomb.
Detectives reportedly told The Bangkok Post, speaking on condition of anonymity, that officers had concluded the mens' reactions to the bombing meant they were not involved.
CCTV footage saw the men, one wearing a white t-shirt and the other a red, sitting on the bench that the suspected bomber - wearing a yellow t-shirt - was seen depositing a rucksack before walking off.
Thai police are now believed to be questioning the two men. Authorities have claimed as many as 10 people were involved in the attack.
It follows the announcement of military government spokesman Colonel Winthai Suvaree on Thursday that authorities thought it "unlikely" the attack was orchestrated by an international terror group.
Bangkok Bombing
Show all 10
As many as 123 people were injured and 20 killed - including nine foreign nationals - in the attack on the Hindu Erawan Shrine on Monday. The attack shocked the Thai nation and precipitated fears it may affect the tourism industry, which is vital to the Thai economy.
No one has yet claimed responsibility for the attack.
Join our commenting forum
Join thought-provoking conversations, follow other Independent readers and see their replies