Bangladesh executes three militants over failed attack on British diplomat
The attack killed three people and wounded several others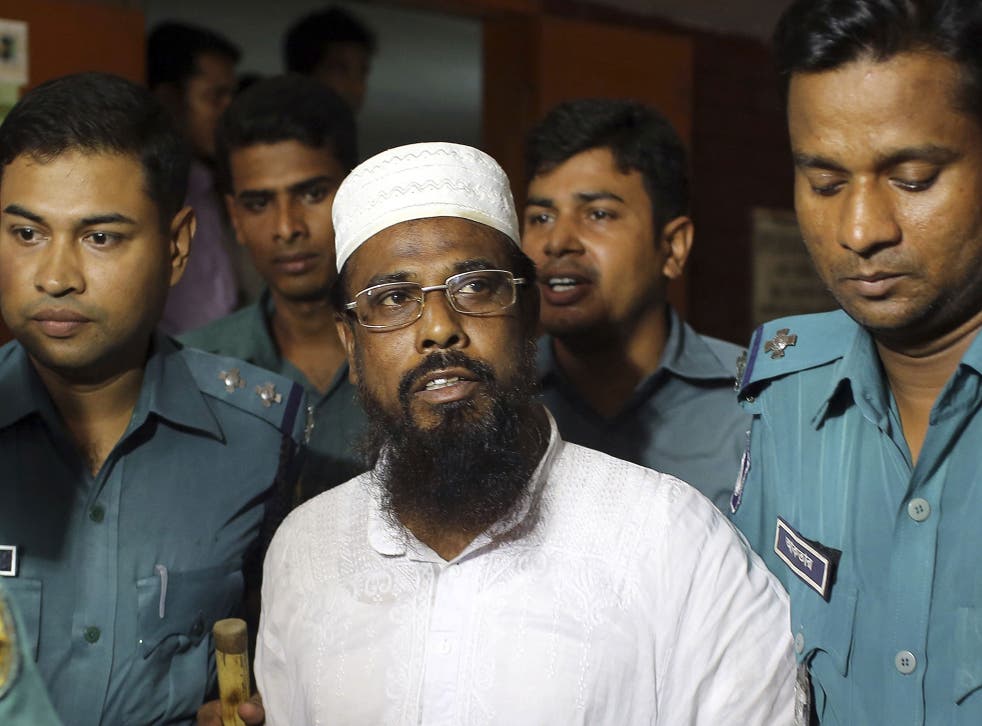 Authorities in Bangladesh have executed a top leader of a banned militant group and two accomplices for their involvement in a grenade attack against a British diplomat at a popular Islamic shrine in 2004.
The attack killed three people and wounded several others. The main target was then-British High Commissioner Anwar Choudhury, who narrowly escaped.
Home Minister Asaduzzaman Khan said Thursday that Harkatul Jihad chief Mufti Hannan and one accomplice were hanged at Kashimpur Jail outside the capital, Dhaka, late Wednesday. The third man was executed in the northeastern district of Sylhet, also late Wednesday. The High Court and the Supreme Court had upheld their death sentences given by a trial court in 2008 and the president rejected their clemency appeals.
​Harkatul Jihad wanted to introduce Sharia law in Bangladesh, a Muslim-majority nation of 160 million people that is governed by secular laws based on British common law. The group has targeted left-leaning cultural groups and rallies of the now-ruling Bangladesh Awami League led by Prime Minister Sheikh Hasina. It is blamed for other attacks between 1999 and 2005 that claimed more than 100 lives.
Hannan was one of the most dreaded radical Islamists in Bangladesh. He joined the war in Afghanistan against the Soviets and was injured there in 1990. He became the top leader of the Harkatul Jihad in Bangladesh after his return to the country. The group was founded in Pakistan, where Hannan studied previously.
The latest executions would help Bangladesh gain confidence in its fight against radial Islamists who have expanded their grip in recent years by targeting and killing atheist bloggers, writers, and foreigners and minority groups. Bangladesh has banned several radical Islamist groups in recent decades, but several domestic militant groups have been active in recent years amid a crackdown by Hasina's government.
Since July, about 55 suspected members of Jumatul Mujahedeen Bangladesh have been killed in raids across the country. Authorities have blamed it for several recent attacks, including the siege at a restaurant in July that left 20 hostages, including 17 foreigners, dead and which was claimed by the Islamic State group.
AP
Join our new commenting forum
Join thought-provoking conversations, follow other Independent readers and see their replies