Bangladesh sentences 152 former paramilitary soldiers to death for killing 74 in 2009 mutiny
Guards from Bangladesh Rifles staged two-day insurrection in 2009 over pay and other grievances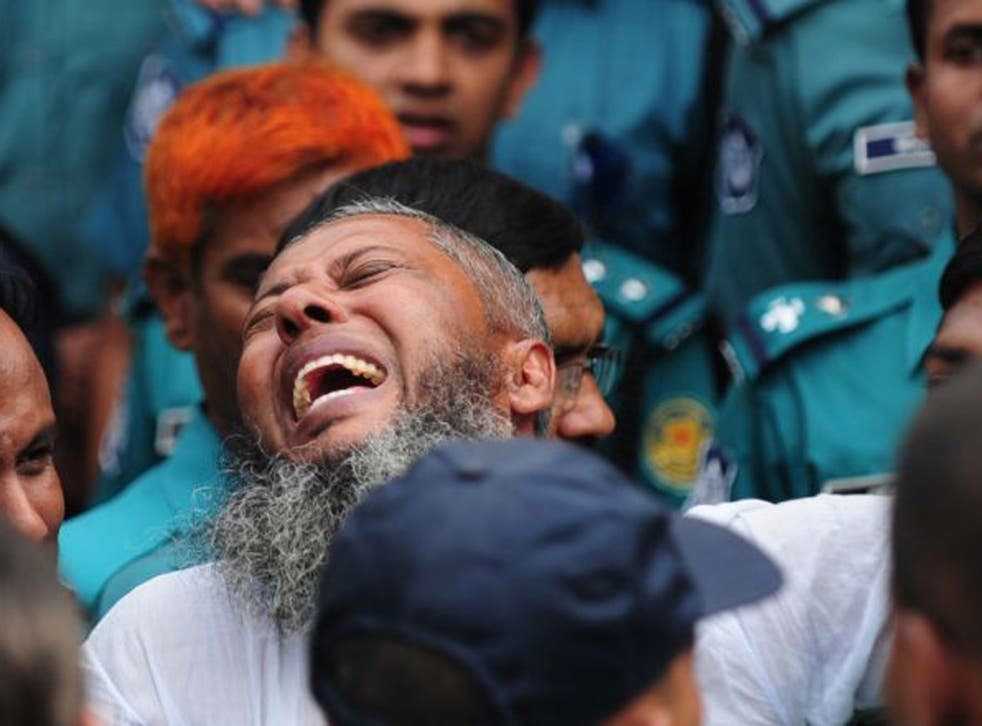 A court in Bangladesh court has sentenced to death 152 former paramilitary soldiers after finding them guilty of killing 74 people - among them 57 army officers - during a mutiny. Campaigners have said the legal process did not meet international standards and have called for a retrial.
"They will be hanged by the neck until they are dead," ruled judge Mohammad Akhtaruzzaman, according to the Press Trust of india. "The atrocities were so heinous...Even the dead bodies were not given their rights."
The mutiny was carried out by paramilitary border guards known as the Bangladesh Rifles and since renamed the Border Guards Bangladesh. They staged the two-day insurrection in February 2009 over pay and other grievances against their military leaders who received higher wages and perks.
The uprising took place just two months after Prime Minister Sheikh Hasina took office and exposed rifts between her government and the country's powerful military. Senior officers were unhappy over the response of the government, which did not allow troops to attack the border guards' Pilkhana Barracks in Dhaka, where the military commanders had been killed.
Ms Hasina initially offered an amnesty to quell the revolt but rescinded the offer when dozens of bodies were found in sewers and in mass graves.
Bangladesh's military has staged 21 past coup attempts, and the amnesty offer and the government's handling of the case strained the military's relationship with Ms Hasina. However, she pledged to try those responsible for the mutiny.
"It is possibly one of the biggest criminal trials in the world in terms of the number of accused, witnesses testified and the people killed...It is unique that they got a normal trial under the ordinary law of the country," claimed chief prosecutor Anisul Huq.
But the trial has been criticised by activists who say the defendants have had little access to lawyers and that as many as 47 of them may have died in custody. Many are alleged to have been tortured, including by means of electric shock. In a report last week, Human Rights Watch called for a retrial for those convicted.
"Trying hundreds of people en masse in one giant courtroom, where the accused have little or no access to lawyers is an affront to international legal standards," said HRW's Brad Adams. "The authorities should instead immediately initiate a credible and fair trial to get justice for the mutiny victims and their families."
In addition to the death sentences, 161 people were sentenced to life in prison, 256 people received prison terms between three and 10 years and 277 people were acquitted. Lawyers for those convicted said they will appeal against the decision.
Join our new commenting forum
Join thought-provoking conversations, follow other Independent readers and see their replies