Bangladesh 'plans to offer to sterilise Rohingya Muslims' as refugee population grows
Voluntary procedures will be offered in camps following failed attempts to issue birth control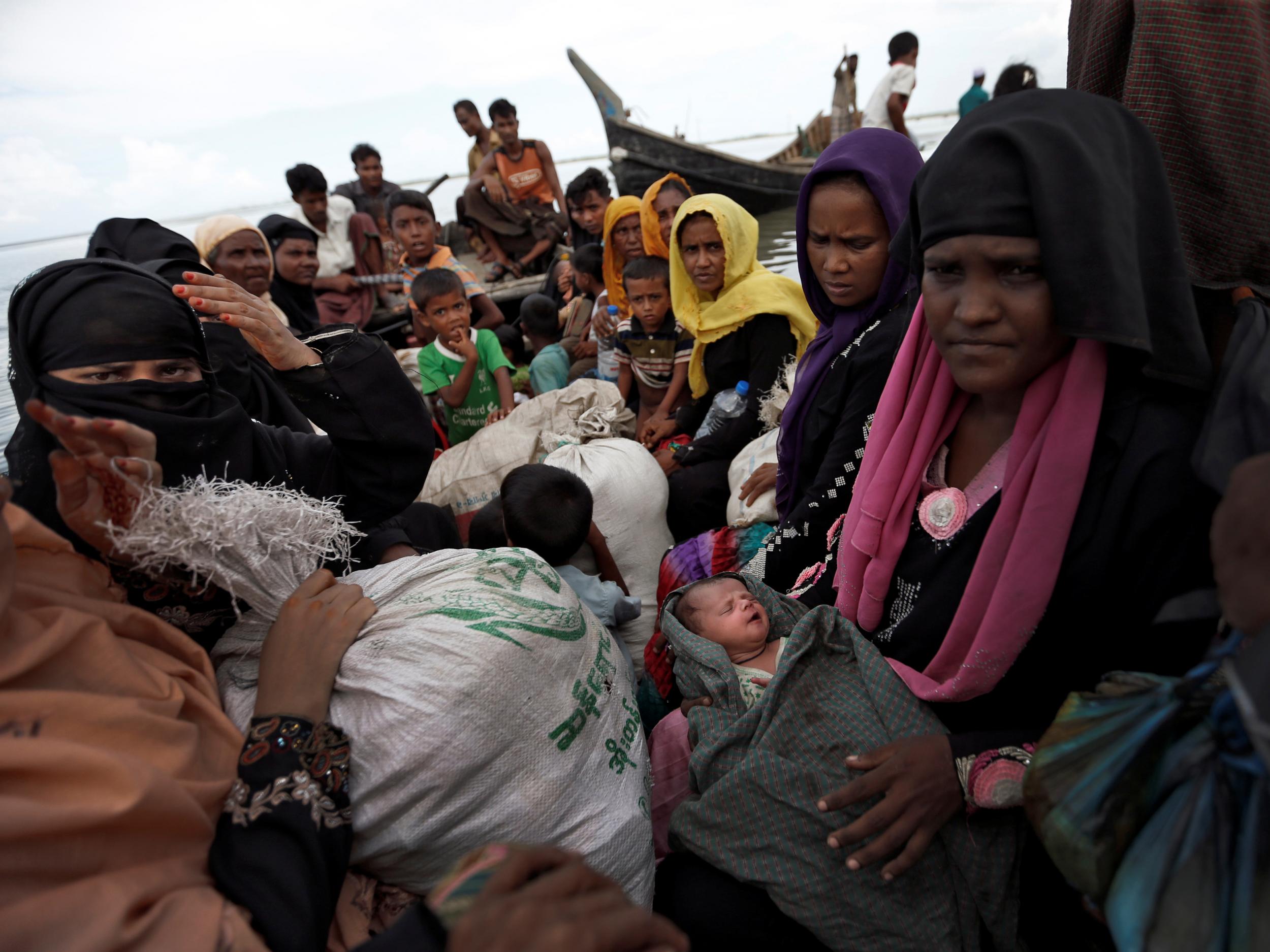 Bangladesh is planning to introduce voluntary sterilisation in its Rohingya camps as refugees continue to pour in, it has been reported.
Administrators in camps near crossing points from neighbouring Burma are reportedly asking for official permission to introduce voluntary vasectomies, after a failed effort to introduce birth control methods such as condoms.
Hundreds of thousands of Rohingya have arrived in Bangladesh since a military crackdown began in neighbouring Burma in August, joining thousands more who had fled earlier persecution.
Burma's Buddhist majority denies that Rohingya are a separate ethnic group and regards them as having migrated illegally from Bangladesh, although many families have lived in Burma for generations.
Officials said Rohingya had been "deliberately left behind" and denied access to services, leaving them lacking education about family planning, AFP reported.
​District family planning authorities have managed to distribute just 549 packets of condoms among the refugees, amid reports they are reluctant to use them.
They have asked the government to approve a plan to provide vasectomies for men and tubectomies for women in the camps.
Rohingya refugees – in pictures
Show all 15
One volunteer, Farhana Sultana, said the women she spoke to believed birth control was a sin and others saw it as against the tenets of Islam.
Bangladeshi officials say about 20,000 Rohingya refugee women are pregnant and 600 have given birth since arriving in the country, but this may not be accurate as many births take place without formal medical help.
Join our commenting forum
Join thought-provoking conversations, follow other Independent readers and see their replies