Beijing sets 'bulldog of Tibet' on its Catholics
Clifford Coonan
Tuesday 30 August 2011 00:00 Comments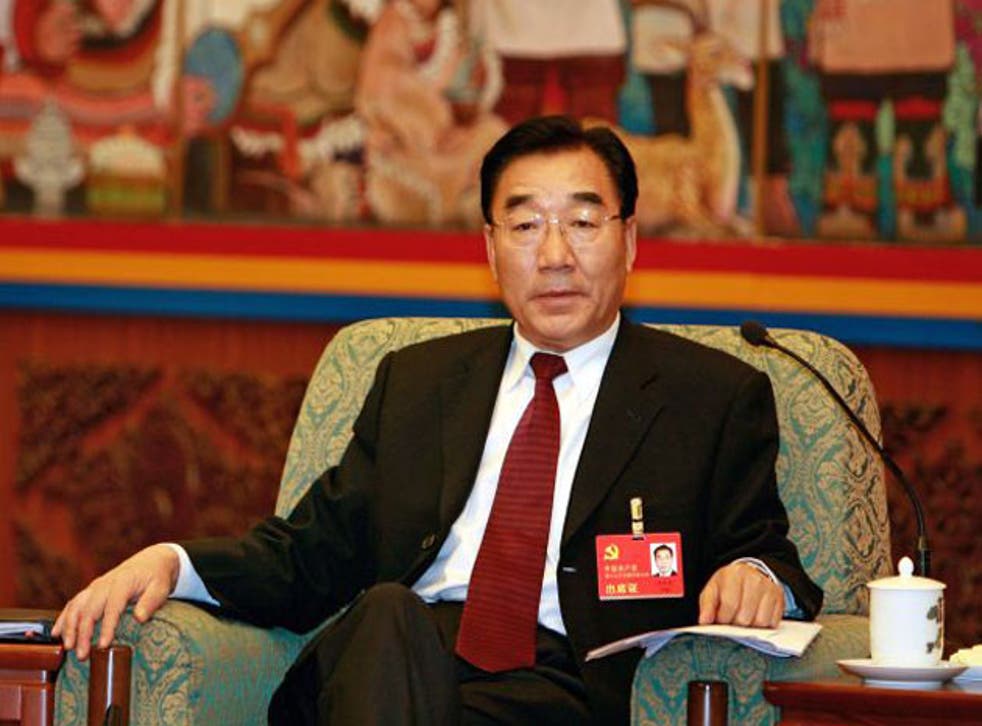 The hardline official who led Beijing's tough response to the Dalai Lama and his Tibetan Buddhist supporters has shifted jobs to tackle a new target: the country's embattled Catholics.
Zhang Qingli, known as the "Tibetan bulldog", has been made Communist Party Secretary of Hebei province, which is home to around a quarter of China's Roman Catholics and where tensions between the state and the Vatican run at their highest.
The appointment was revealed as a Chinese court sentenced a Tibetan Buddhist monk to 11 years in jail for hiding another monk who set himself on fire. The death was seen as a protest against China's heavy-handed controls on Tibetan Buddhism and provoked a stand-off between security forces and monks.
Catholics are required to join the official Chinese Catholic Patriotic Association, which has five million members and has repeatedly angered Rome by naming bishops without the Vatican's approval.
The Holy See estimates that about eight million Chinese Catholics worship secretly in churches not recognised by the government and many of these are in Hebei, which surrounds Beijing and has a population of 70 million. During his time in Lhasa, Mr Zhang gained a reputation as an unyielding party secretary of the heavily Buddhist region. He was particularly well known for his tough stance against the exiled Dalai Lama, and once described him as "a wolf in monk's robes, a devil with a human face but the heart of a beast".
Relations between Beijing and the Holy See worsened late last year after Pope Benedict XVI's Christmas Day message deplored the persecution of Chinese Catholics. Last month, the Vatican denounced the ordination of a Chinese bishop without papal approval and excommunicated him. Much to Beijing's irritation, the Vatican is one of a handful of states that extends diplomatic recognition to the self-ruled island of Taiwan.
The US-based Cardinal Kung Foundation, which highlights the cases of oppressed priests in China, says there are 25 underground bishops, and all of them are either in jail, under house arrest, under strict surveillance, or in hiding.
All eight priests listed as prisoners by the foundation are from Hebei province, while most of the missing or jailed bishops come from there.
Register for free to continue reading
Registration is a free and easy way to support our truly independent journalism
By registering, you will also enjoy limited access to Premium articles, exclusive newsletters, commenting, and virtual events with our leading journalists
Already have an account? sign in
Join our new commenting forum
Join thought-provoking conversations, follow other Independent readers and see their replies