Anti-domestic violence law to protect women is un-Islamic, Pakistani advisory group rules
The Women's Protection Act seeks to give more protection and support to women who experience domestic violence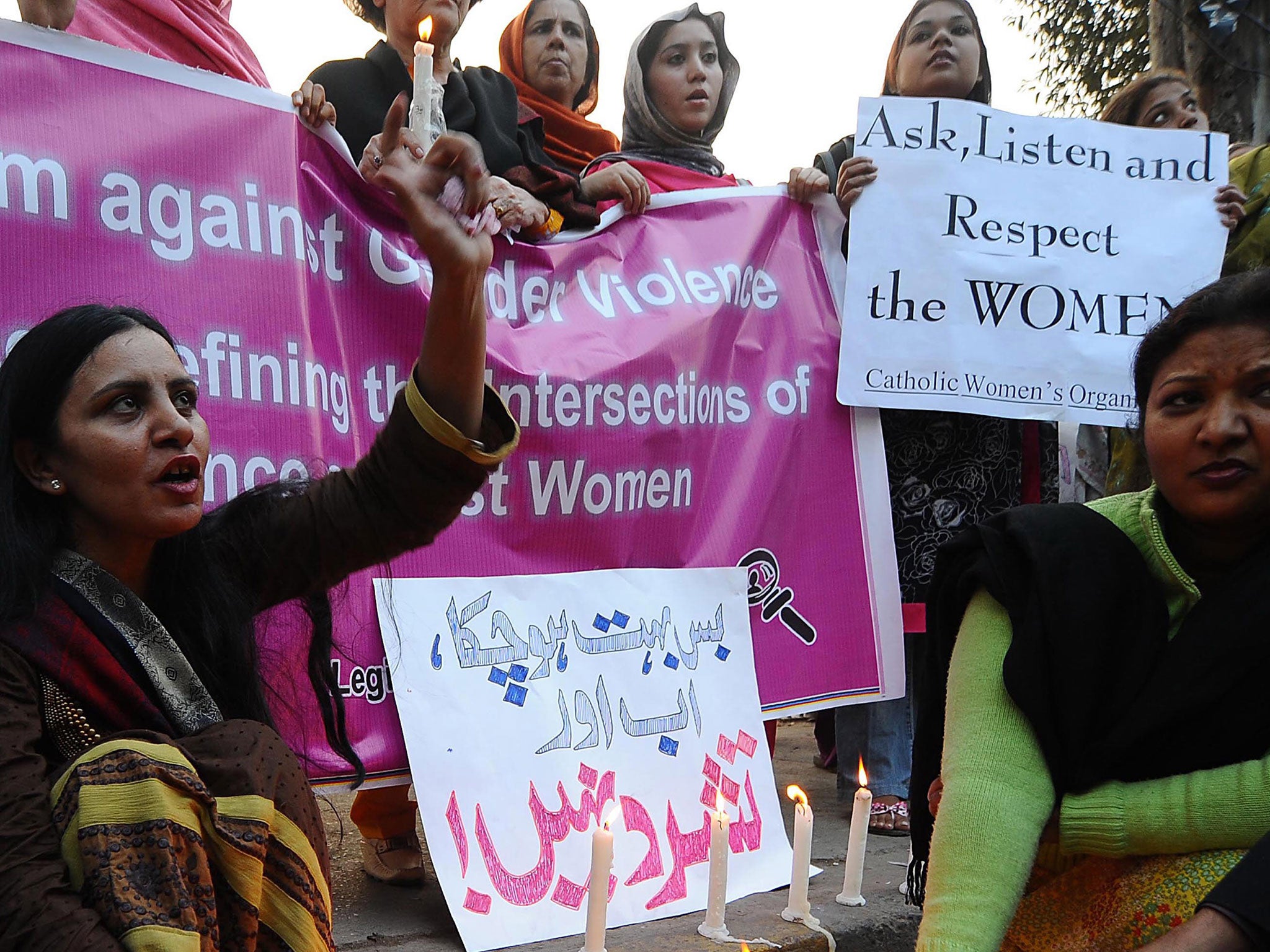 An anti-domestic violence bill in Pakistan has been declared un-Islamic by the country's leading government advisory body on faith issues.
The Women's Protection Act was passed in the Punjab province last week, the largest district in Pakistan. It gives unprecedented legal protection to women suffering from domestic and sexual violence, as well as emotional abuse.
Key features include calls for a Freephone reporting hotline and for women's shelters to be set up. The law also establishes district-level panels to investigate allegations of abuse and mandates the use of GPS bracelets to keep track of offenders.
However, the bill has been met with resistance locally amid concerns that it is incompatible with the Koran. Muhammad Khan Sherani, the head of the Council of Islamic Ideology said at a news conference, that the group believe the law to be 'un-Islamic'. He said: "The whole law is wrong" and cited passages from the Koran.
Countries where sexual violence has become a way of life
Show all 19
The council has previously been criticised for ruling that DNA evidence cannot be used in rape cases and that a woman cannot bring a rape case to court until four male witnesses can testify to the incident.
Fazlur Rehman, chief of Jamiat-i-Ulema Islam, one of Pakistan's largest religious parties, also said that the law is un-Islamic. He said: "This law makes a man insecure. This law is an attempt to make Pakistan a Western colony again."
Local women's charities have welcomed the law, including the Aurat Foundation which has argued that the bill will provide greater protection and support for domestic violence victims.
With additional reporting by Reuters
Join our commenting forum
Join thought-provoking conversations, follow other Independent readers and see their replies