Bizarre video shows Chinese man steal moped by 'pretending to be drunk'
The incident was captured by CCTV cameras at the car park in Guanxi Province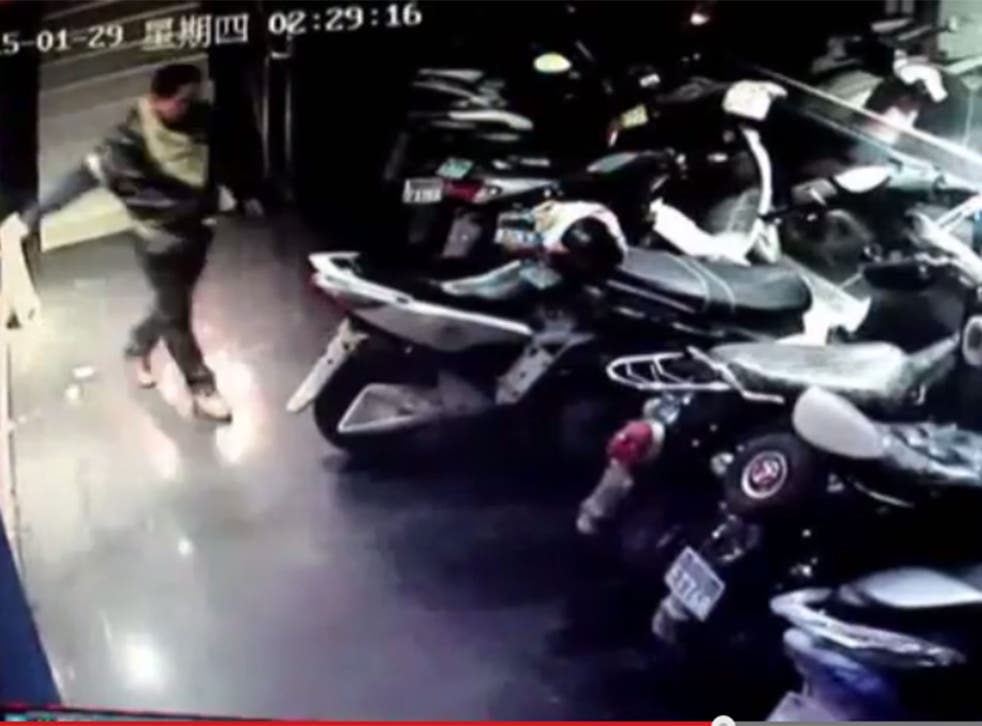 A bizarre video has emerged that shows a thief 'pretending to be drunk' so that he can steal a moped from a car park in south China.
In the footage taken from the CCTV of a car park in Guanxi Province, the "tipsy" criminal can be seen trying to avoid the attention of passers- by by acting drunk as he inspects a line-up of mopeds.Spotting the vehicle he wants, he begins to pull at it, staggering from side to side between each attempt.
After several attempts are made to get the moped from its space, the criminal is eventually able to pull it free and wheel it away.
According to Police, this is not the first time that the criminal has struck and police are currently trying to track down "inebriated" thief.
Register for free to continue reading
Registration is a free and easy way to support our truly independent journalism
By registering, you will also enjoy limited access to Premium articles, exclusive newsletters, commenting, and virtual events with our leading journalists
Already have an account? sign in
Register for free to continue reading
Registration is a free and easy way to support our truly independent journalism
By registering, you will also enjoy limited access to Premium articles, exclusive newsletters, commenting, and virtual events with our leading journalists
Already have an account? sign in
Join our new commenting forum
Join thought-provoking conversations, follow other Independent readers and see their replies