After filming a six-hour wrestling scene I felt like a rape victim, says Bollywood actor Salman Khan
India is in uproar over comment about rape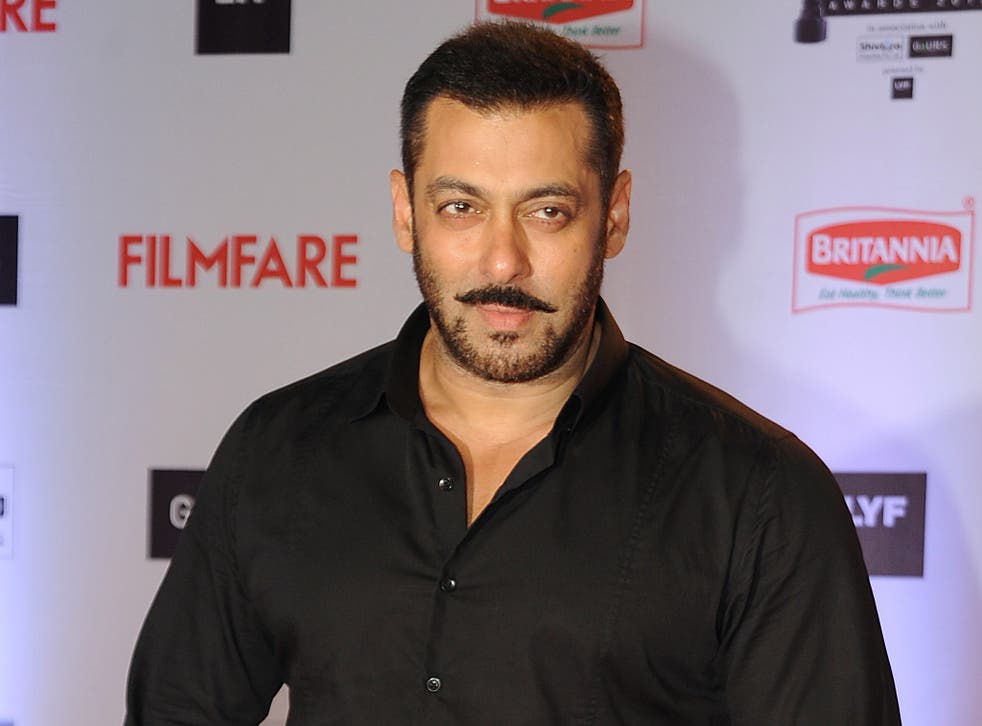 A Bollywood actor has sparked outrage after comparing himself to a "raped woman" during an interview.
Multi-millionaire Salman Khan made the controversial remark during an interview to promote his upcoming film, Sultan, about a wrestler.
The 50 year old was describing the gruelling film schedule when he made the off-the-cuff remark.
Speaking to a group of journalists, the Indian Express quoted him as saying: "While shooting, during those six hours, there'd be so much of lifting and thrusting on the ground involved.
"That was tough for me because if I was lifting, I'd have to lift the same 120-kilo guy 10 times for 10 different angles.
"And likewise, get thrown that many times on the ground. This act is not repeated that many times in the real fights in the ring.
"When I used to walk out of the ring, after the shoot, I used to feel like a raped woman. I couldn't walk straight.
In pictures: India in shock after teenage girls 'gang raped and hanged'

Show all 13
"I would eat and then, head right back to training. That couldn't stop."
Seemingly realising his mistake, he is reported as then saying: "I don't think I should have…"
But despite trying to backtrack, the Indian actor's comments caused outrag, particularly as the country is trying to tackle rape and violence against women.
After a brutal gang rape of a student in Delhi four years ago, new anti-rape laws were passed in the wake of protests against sexual violence.
Khan's inflammatory remarks prompted the National Commission for Women (NCW) to threaten him with a summons if he did not apologise.
Social media users created the hashtag #InsensitiveSalman symbolising their anger at his choice of words.
But supporters of the actor, who made the Forbes list of the world's highest paid actors with earnings of up to $33.5 million, created their own counter hashtag #SalmanMisquoted.
The actor's father, Salim Khan, later tweeted an apology on behalf of his son.
He said: "Undoubtedly what Salman said is wrong, the simile, example and the context. The intention was not wrong.
"Nevertheless I apologise on behalf of his family his fans & his friends."
A spokesman for the actor is said to have claimed he was "joking".
Register for free to continue reading
Registration is a free and easy way to support our truly independent journalism
By registering, you will also enjoy limited access to Premium articles, exclusive newsletters, commenting, and virtual events with our leading journalists
Already have an account? sign in
Register for free to continue reading
Registration is a free and easy way to support our truly independent journalism
By registering, you will also enjoy limited access to Premium articles, exclusive newsletters, commenting, and virtual events with our leading journalists
Already have an account? sign in
Join our new commenting forum
Join thought-provoking conversations, follow other Independent readers and see their replies