Eleanor Hawkins: British backpacker pleads guilty to 'obscene acts' after stripping on Malaysian mountain
She was with a group of 10 tourists accused of causing an earthquake by offending the spirits on Mount Kinabalu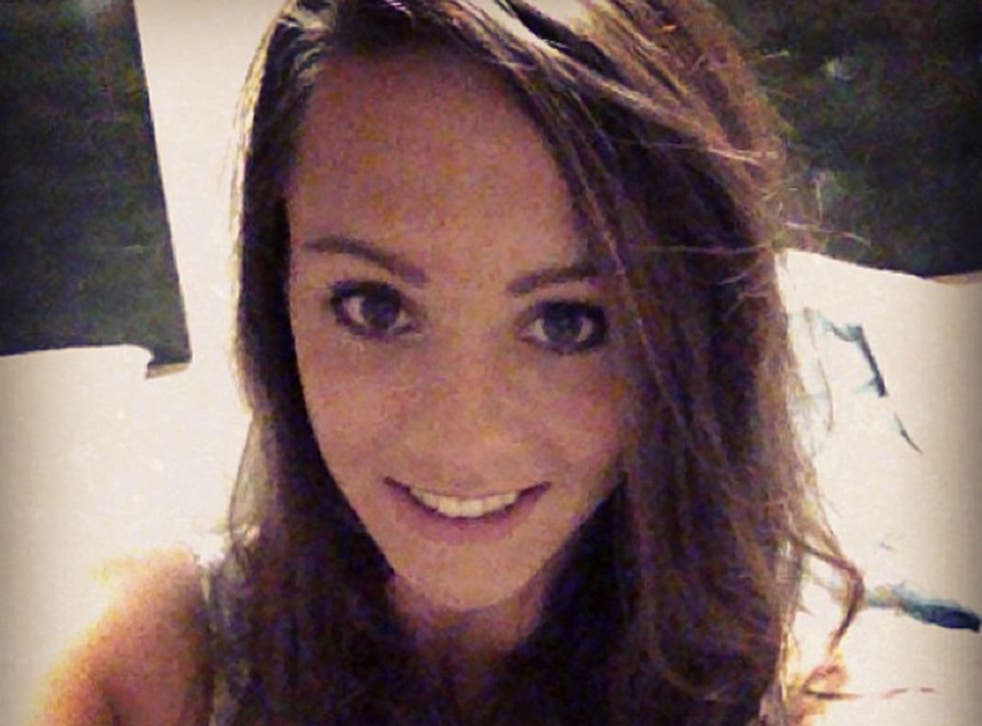 A British woman who stripped on a sacred mountain in Malaysia has pleaded guilty to committing an "obscene act".
Eleanor Hawkins, 23, was with a group of 10 backpackers at the summit of Mount Kinabalu who were seen taking their clothes off for celebratory photos on 30 May.
She admitted the offence during an appearance at Kota Kinabalu Magistrates' Court this morning, the BBC reported.
It can be punished with up to three months in prison and a fine.
Six days after the tourists took the naked photos, a magnitude-5.9 earthquake struck the 13,400ft-high mountain, killing 18 people and leaving hundreds more stranded.
Three other members of the group - Canadian siblings Lindsey and Danielle Petersen, and an unnamed Dutch man – also entered guilty pleas at today's hearing.
They were also accused of urinating on the mountain and swearing at a guide who told them to treat it with respect, although the four denied telling the man to "go to hell" in court.
Miss Hawkins and the other defendants are expected to be sentenced later today.
She had been driven to court by officials wearing balaclavas, and arrived shortly before 8am (BST), being ushered inside by guards as international media clamoured to get a picture.
Yesterday, Miss Hawkins's father said his daughter "knows what she did was stupid and disrespectful and is very sorry for the offence that she has caused the Malaysian people".
He added: "We hope that the Malaysian authorities deal with the misdemeanour and not link it to the unfortunate tragic events that occurred the following week."
Miss Hawkins, who recently graduated with a masters in aeronautical engineering from Southampton University, is in the middle of a gap year travelling around south-east Asia that started in January.
Joseph Pairin Kitingan, the deputy chief minister of Sabah state, was among the politicians attributing the earthquake to travellers showing "disrespect to the sacred mountain".
The tourism minister, Masidi Manjun, later said the idea had been "misconstrued" but claimed the foreigners' actions "were against the people of the largest tribe in Sabah".
A spokesperson for the Foreign and Commonwealth Office said: "The legal process is a matter for the Malaysian courts and it would not be appropriate for us to comment. Our priority at this time is to support the British national and her family."
Register for free to continue reading
Registration is a free and easy way to support our truly independent journalism
By registering, you will also enjoy limited access to Premium articles, exclusive newsletters, commenting, and virtual events with our leading journalists
Already have an account? sign in
Register for free to continue reading
Registration is a free and easy way to support our truly independent journalism
By registering, you will also enjoy limited access to Premium articles, exclusive newsletters, commenting, and virtual events with our leading journalists
Already have an account? sign in
Join our new commenting forum
Join thought-provoking conversations, follow other Independent readers and see their replies