British expat and partner arrested in Hong Kong after daughter falls to her death
Nick Cousins was arrested along with his Filipino partner on suspicion of mistreating their two daughters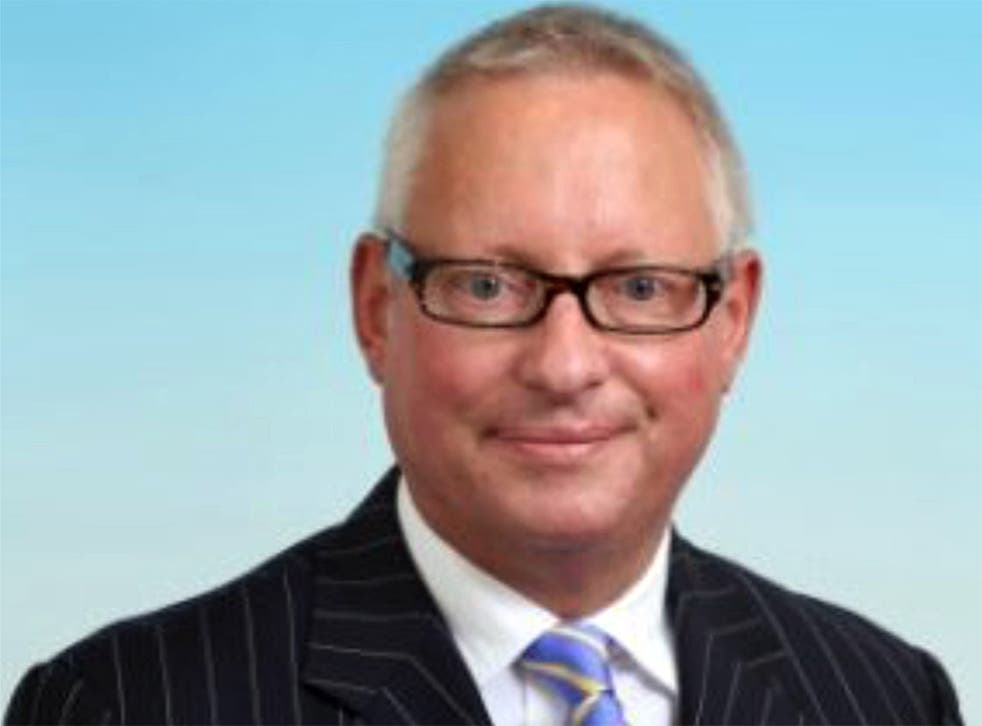 A British expatriate and his partner have been arrested in Hong Kong after their 15-year-old daughter – whose birth was never registered and who never went to school – fell to her death from their multi-million pound flat.
Nick Cousins, 57, a director at insurance firm Jardine Lloyd Thompson, was arrested yesterday along with his Filipino partner on suspicion of mistreating their two daughters. He was later released on bail while the girl's mother was held for further questioning.
The girl fell to her death in the early hours of yesterday morning after reportedly locking herself in a bathroom. A police spokeswoman said a security guard found the girl lying on the ground shortly after 1.46am at the foot of the 21-storey apartment block, one of Hong Kong's most prestigious addresses.
She is reported to have fallen as her parents tried to unlock the door of the bathroom in the early hours. Officers and paramedics attended the address but the girl was pronounced dead at the scene.
Named locally as Grace, Mr Cousins' partner was also being questioned over allegedly over-staying her visa. The businessman was also quizzed over suspicions that he helped her remain in Hong Kong.
A police source told the South China Morning Post: "The two girls did not go to school since they were born in Hong Kong. Investigations showed they only went to a private tutorial centre to study."
The 15-year-old girl's mother is said to have come to Hong Kong from the Philippines to work for Mr Cousins as a domestic helper in around 1990, but later became his cohabitant in 1994, according to a police source.
Mr Cousins' daughters were reportedly born in a private hospital in 1999 and 2000 – but there was no evidence to suggest that the parents had applied for birth certificates or travel documents.
School attendance is mandatory in Hong Kong, though officials have been known to take a lax approach, with some teaching their children at home without official permission.
However, if births are not registered, the two sisters would have been unable to get compulsory identity cards or passports to pass through the territory's strictly controlled borders. It would mean they would have been confined to the former British colony.
One long-term expat who knows the couple socially described Mr Cousins as "down to earth". "He isn't a Hoorah Henry at all, like so many of the expats in top jobs in Hong Kong," he told MailOnline. "He's more of an Essex-boy type who worked his way up the corporate ladder and is just very bright and very good at what he does."
Jardine Lloyd Thompson issued a statement saying: "We can confirm that our colleague Nick Cousins, the managing director of our Hong Kong office, has suffered the loss of his eldest daughter in tragic circumstances... We are aware that the authorities are investigating a number of matters that have come to light in the wake of this tragic event, which has led to some unfortunate media speculation. As these are private matters, it would not be appropriate for us to comment further and we would ask that the family's privacy is respected."
Register for free to continue reading
Registration is a free and easy way to support our truly independent journalism
By registering, you will also enjoy limited access to Premium articles, exclusive newsletters, commenting, and virtual events with our leading journalists
Already have an account? sign in
Register for free to continue reading
Registration is a free and easy way to support our truly independent journalism
By registering, you will also enjoy limited access to Premium articles, exclusive newsletters, commenting, and virtual events with our leading journalists
Already have an account? sign in