British man faces five years in prison after calling a local delicacy 'horse penis' in Kyrgyzstan
Michael Mcfeat caused a temporary strike at the mine where he worked after suggesting the local sausage delicacy Chuchuk  - made from horse meat - was 'horse penis'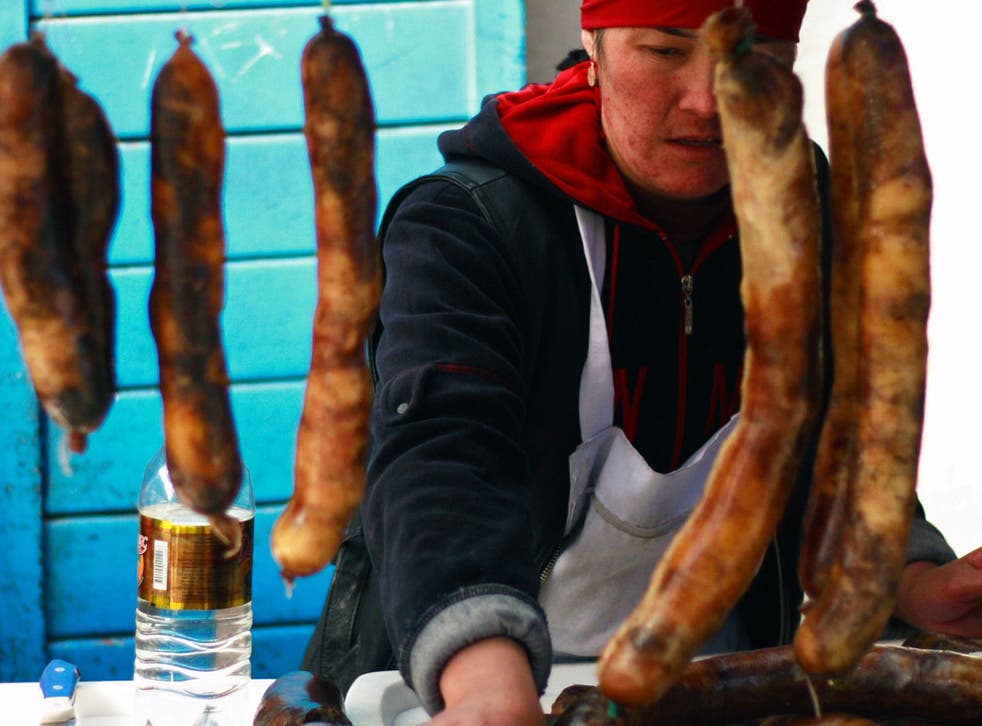 A British man is facing up to five years in jail in Kyrgyzstan after comparing a local delicacy to a horse penis, Kyrgyz authorities have said.
Police have arrested Michael Mcfeat, an employee of the Toronto-based Centerra Gold mining firm, on suspicion of racial hatred after his comments on Facebook provoked a temporary strike at a mine.
Mcfeat could face between three and five years in prison for racial hatred under Kyrgyz law after he wrote that his colleagues were queuing for their "special delicacy, the horse's penis" during the holiday period.
He was referring to a local delicacy known as Chuchuk which a traditional sausage made out of horse meat.
A local trade union leader at the mine, which reportedly accounts for up to 10 per cent of the country's economic output, told AFP workers had returned to their posts after a short strike.
Mcfeat later deleted the post and apologised for any offence caused.
World news in pictures

Show all 50
Horses are revered in Kyrgyzstan and neighbouring Kazakhstan as a symbol of the country's nomadic past.
Its traditions - such as eating horse meat and playing horse themes games and sports - have seen a revival in the past 25 years since the fall of the Soviet Union.
Join our new commenting forum
Join thought-provoking conversations, follow other Independent readers and see their replies