Mount Everest's famous Hillary Step has collapsed, mountaineer discovers to his 'shock and horror'
'There's some huge blocks randomly perched hither and thither which will be quite tricky to negotiate'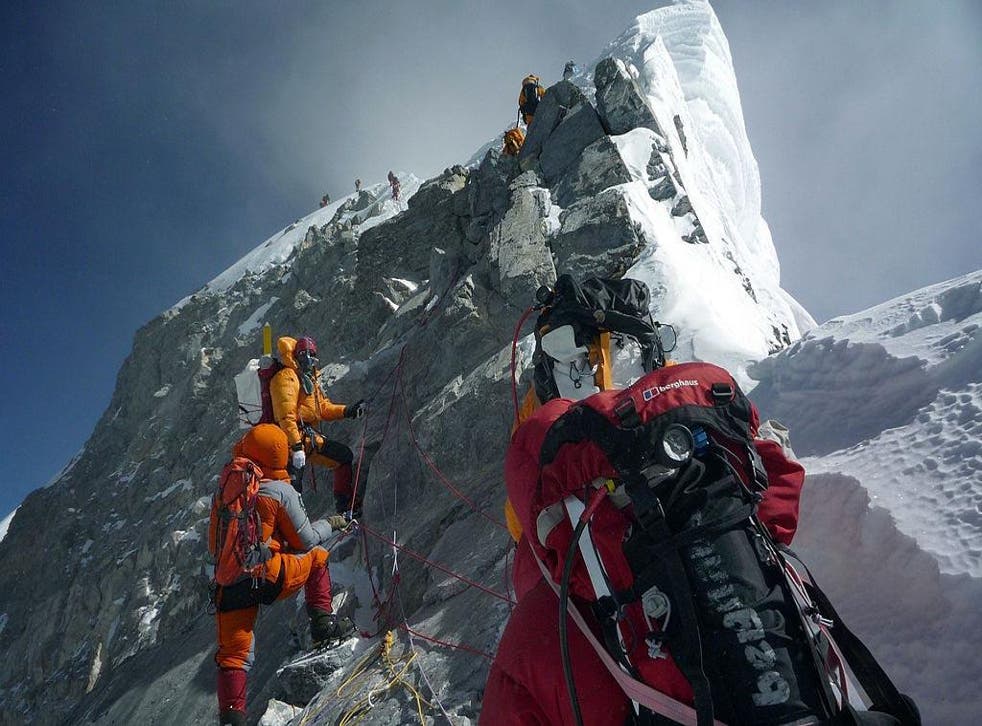 A British mountaineer has confirmed a cliff face that is the last major obstacle on the main route to the summit of Mount Everest has collapsed, potentially making it even more dangerous for climbers to reach the world's highest peak.
The Hillary Step, named after Sir Edmund Hillary, who made the first ascent with Tenzing Norgay in 1953, is believed to have collapsed during the devastating earthquakes that hit Nepal in 2015.
Located on the southeast ridge, the 12-metre rocky outcrop was known to be the most technically difficult part of main route on the Nepalese side.
Last year, mountaineers suspected the earthquake had altered the cliff but heavy snow made it difficult to assess to what extent it had changed.
But, writing on his Facebook page, Tim Mosedale confirmed the Step was gone.
He wrote: "It's official - The Hillary Step is no more. Not sure what's going to happen when the snow ridge doesn't form because there's some huge blocks randomly perched hither and thither which will be quite tricky to negotiate."
Mr Mosedale, who climbed the peak for the sixth time on 16 May, told the BBC the loss of the Step was "the end of an era".
"It is associated with the history of Everest, and it is a great shame a piece of mountaineering folklore has disappeared," he said.
Last year, the American Himalayan Foundation described the outcrop as the "Hillary Slope" by comparing a photo from 2016 and one taken in 2013.
But, writing on Facebook, Mr Mosedale said it was with "shock and horror" that he and his team discovered just how much the cliff had changed.
"I can report that the chunk of rock named 'The Hillary Step' is definitely not there any more," he said.
60th anniversary: Sir Edmund Hillary and Tenzing Norgay were the first to scale Everest – but not the last

Show all 3
The destruction of the Hillary Step could make the ascent easier since climbers will no longer face a vertical rock climb.
But mountaineers have also warned there is a risk it could create a dangerous bottleneck on the way up the mountain.
Speaking to website Planet Mountain, Mr Mosedale said: "It's easier going up the snow slope and indeed for inexperienced climbers and mountaineers there's less 'climbing' to be done, making it much easier for them.
"However, it's going to form a bottleneck. The Hillary Step often formed a bottleneck but some years ago they fixed an up and a down rope. In the current state it would be difficult to safely negotiate down where the Step used to be on account of the huge unstable rocks that are perched on the route."
Join our new commenting forum
Join thought-provoking conversations, follow other Independent readers and see their replies