British new-year reveller shot dead at Thailand beach party
Stephen Ashton, 22, caught in the crossfire between rival gangs of youths on party island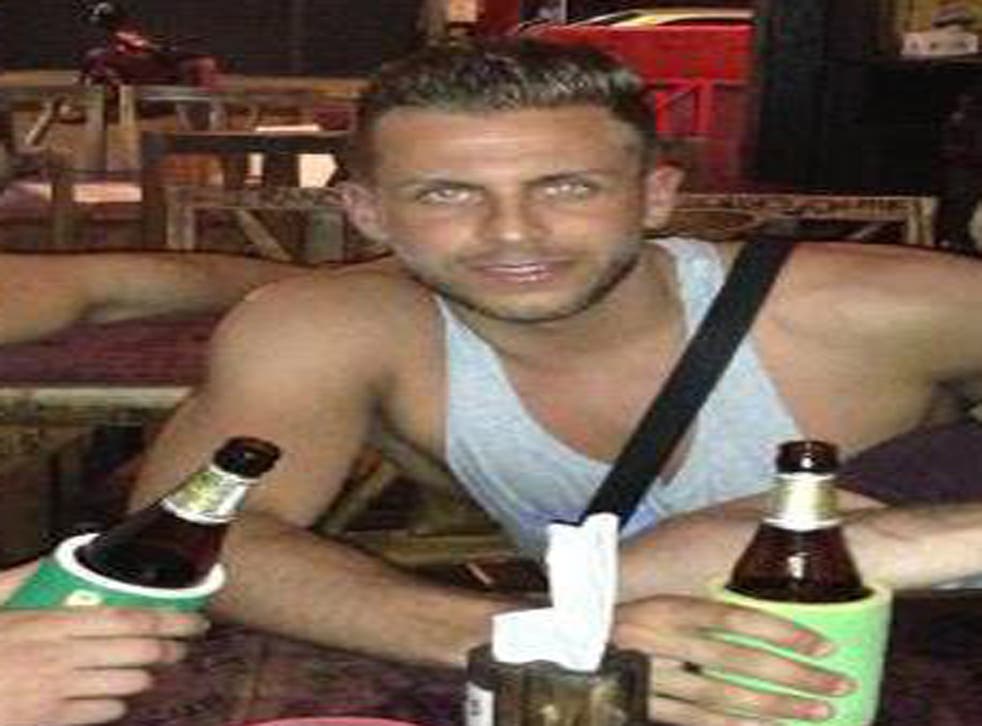 A British holidaymaker was shot dead in Thailand hours after welcoming in the new year with friends at a beach party.
Local media on the party island of Koh Phangan said Stephen Ashton, 22, was caught in the crossfire between two groups of Thai youths.
Police Colonel Kittakarn Kramomthong, chief of police at the island's station, said officers had arrested a 26-year-old Thai man and confiscated a gun.
The man is expected to be charged with manslaughter, he said.
Mr Ashton, form south London, was celebrating at Haad Rin, a stretch of beach famous for its "full moon" parties. Shortly after 3am an argument broke out between a group of locals at Zoom Bar, one of the many beachside party venues that line that stretch of shore. As one of the men walked away from the bar he reportedly pulled out a gun and began firing into the crowd, hitting Mr Ashton in the side of the chest.
"He was shot in the side while dancing on the beach," a police spokesman told the AFP news agency. Reports suggested a Thai man was also injured.
Mr Ashton was taken to hospital but could not be revived. A nurse told The Independent: "Doctors spent 40 minutes trying to resuscitate him but there was nothing they could do."
Dawn Mason, 48, a neighbour of Mr Ashton's family, described him as a "very normal, likeable young man". His family moved to the upmarket area of Purley, south London, about three years ago, she said. "They've always been very nice neighbours. I went to the house today and the family just seem in complete shock."
Mr Ashton's mother, Diane, is flying back to the UK from a skiing trip after hearing of her son's death, Ms Mason said. Mr Ashton's family said they were too distraught to speak tonight at their home.
Meanwhile, friends left tributes to Mr Ashton on social networking sites. Aaron Kelly, writing on Mr Ashton's Facebook profile, said: "Horrible news, be good up there mate".
The killing is likely to raise fresh concerns over the safety of tourists on Koh Phangan, an island once renowned for hippy beach parties that has since transformed itself into one of South East Asia's party capitals, pulling in hundreds of thousands of westerners. The island had been bracing itself for a deluge of extra tourists over the weekend because the full moon – which fell on Friday – coincided with the New Year celebrations. According to local tourism officials, 80,000 people turned up for Friday's full-moon party and a further 100,000 were expected to see in 2013 across Haad Rin.
The influx of tourists has brought much wealth to Koh Phangan but the island has also acquired a reputation for violent crime. The Foreign Office's travel advice for Thailand warns that revellers are particularly vulnerable at full-moon parties in Haad Rin.
Gun violence is not uncommon in Thailand, which has by far the highest gun ownership rates in Asia, with 15 out of every 100 people owning a firearm. According to Thailand's Justice Ministry the number of young people carrying guns has increased 32 per cent over the past nine years.
In recent months a string of gun-crime stories has generated debate in Thailand about the prevalence of weapons.
In October a senator accidentally shot his secretary after he pulled out an Uzi machine gun at a dinner table, and the month before that a Gangnam Style "dance off" in Bangkok between two rival gangs descended into a shootout.
Register for free to continue reading
Registration is a free and easy way to support our truly independent journalism
By registering, you will also enjoy limited access to Premium articles, exclusive newsletters, commenting, and virtual events with our leading journalists
Already have an account? sign in
Register for free to continue reading
Registration is a free and easy way to support our truly independent journalism
By registering, you will also enjoy limited access to Premium articles, exclusive newsletters, commenting, and virtual events with our leading journalists
Already have an account? sign in