Briton Andy Hall in Thai court on defamation charge after speaking out over 'human rights abuses' against migrant workers
Researcher has accused fruit growers over child labour and migrant workers
Cahal Milmo
Monday 01 September 2014 21:27 Comments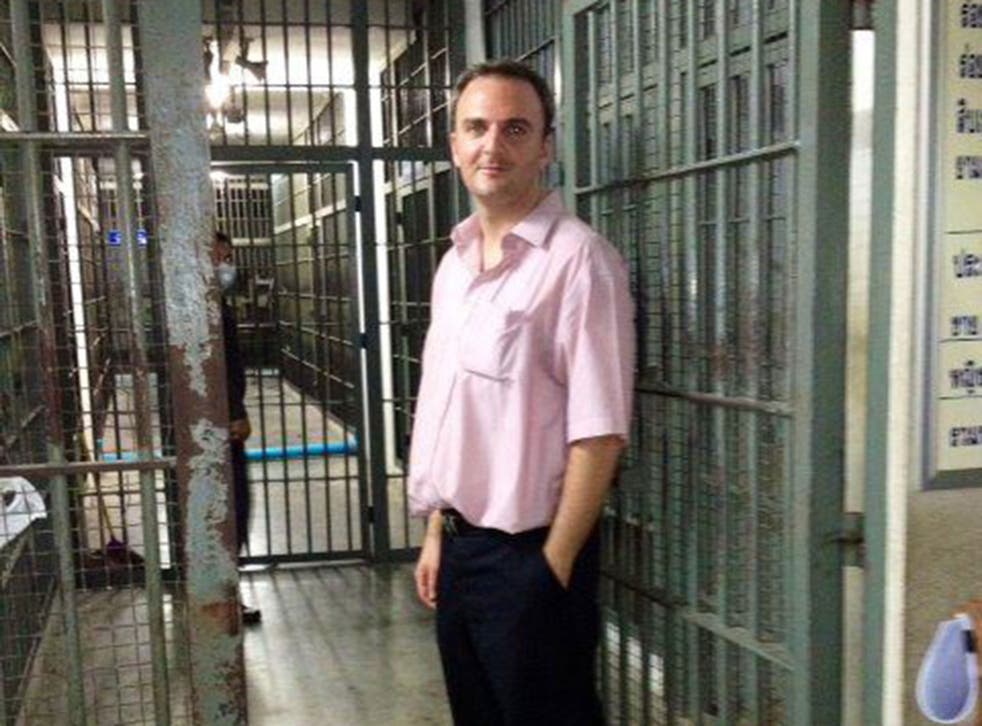 When Andy Hall highlights the issue of abuse suffered by migrant workers in Thailand, it will not be in his role as a respected human rights researcher. Instead, the Briton will find himself in the dock of a Thai court accused of criminal defamation and facing a hefty jail sentence.
The first of three cases being brought against Mr Hall by Natural Fruit, one of Thailand's largest pineapple processors, is due to begin in Bangkok, based on his research chronicling the alleged maltreatment of staff including confiscation of passports and the use of child labour. The trial is going ahead despite an international outcry at the prosecution and calls from across the world for the charges to be dropped.
If found guilty, the Lincolnshire-born campaigner faces up to eight years' imprisonment under a draconian criminal defamation law drawn up in 2006, which opponents say is being used to intimidate journalists and activists critical of the Thai regime, now run by a military junta. Natural Fruit is also claiming up to $10m (£6m) in civil damages against the Briton. Mr Hall, whose UK passport has been confiscated by Thai authorities, told The Independent yesterday that the charges against him amounted to "harassment" and were a deliberate attempt to frustrate his efforts to expose human rights abuses suffered by millions of foreign workers.
About 100 campaign groups, including Britain's Ethical Trading Initiative, whose members include major supermarkets such as Tesco and Marks & Spencer, have called for the cases to be discontinued. Two online petitions decrying the prosecution had last night reached more than 300,000 signatures.
But Thai prosecutors, who authorised the criminal charges sought by Natural Fruit, have insisted the cases will go ahead. Thailand is the world's largest pineapple grower, but the industry is reliant on large numbers of migrants, many of them illegal, from neighbouring Laos, Cambodia and Burma. Research by Mr Hall for a Finnish NGO exposed allegedly appalling conditions suffered by workers in a factory run by Natural Fruit, which is owned by the elder brother of a former labour minister in the Thai government.
Mr Hall, 34, an Oxford graduate who has worked in Thailand and Burma since 2005, said he believed he would be ultimately cleared of the charges against him and wanted to use the case to highlight what he said is the systematic abuse of migrant labour in Thailand.
About 2.5 million migrant workers are estimated to be in Thailand, supplying labour to physically-demanding industries such as fishing and construction. About 80 per cent of them originate from Burma.
Natural Fruit initially declined to respond to the claims but later filed four separate criminal and civil cases against Mr Hall. It has since denied all the allegations against it.
The Thai government has defended the right of the company to pursue Mr Hall through its courts.
Register for free to continue reading
Registration is a free and easy way to support our truly independent journalism
By registering, you will also enjoy limited access to Premium articles, exclusive newsletters, commenting, and virtual events with our leading journalists
Already have an account? sign in
Join our new commenting forum
Join thought-provoking conversations, follow other Independent readers and see their replies