Briton arrested in Thailand after being found with six roasted human foetuses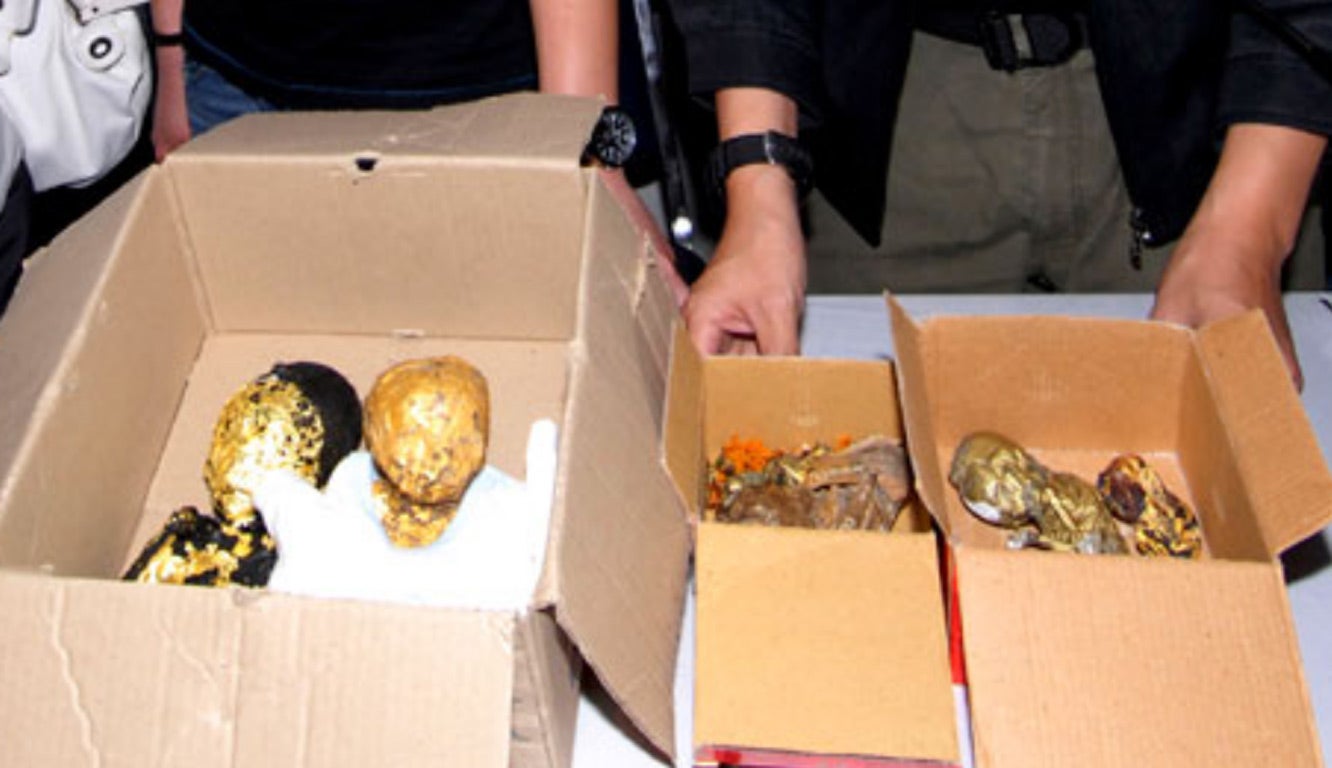 A British citizen in Bangkok has been arrested after Thai police found six roasted human foetuses packed in his luggage.
Chow Hok Kuen, who is 28 and of Taiwanese origin, was held by police after the grisly discovery was made in Bangkok's Chinatown district yesterday.
Reports says the six foetuses had been covered in gold leaf after being roasted as part of a black magic ritual.
It is not clear where the bodies came from, but Chow Hok Kuen is believed to have been attempting to smuggle them into Taiwan.
The bodies were reportedly found in a different hotel from the one Chow Hok Kuen was staying at, but were in his luggage.
Police made the arrest after responding to information they'd received saying that infant corpses were being offered to wealthy clients via a black magic services website.
"The bodies are of children between the ages of two and seven months. Some were found covered in gold leaf," Wiwat Kumchumnan, sub-division chief of the police's Children and Women Protection unit, said.
For being in possession of the foetuses Chow Hok Kuen could now face a 2,000 baht fine and a year in prison.
It is thought the corpses were bought from a Taiwanese national for 200,000 baht ($6,40 but could have been sold for six times that amount in Taiwan.
Join our commenting forum
Join thought-provoking conversations, follow other Independent readers and see their replies