Brunei defends death penalty for gay sex on basis sentences will be decided by 'men of high moral standing'
'The criminalisation of adultery and sodomy is to safeguard the sanctity of family lineage and marriage to individual Muslims,' officials tell Europe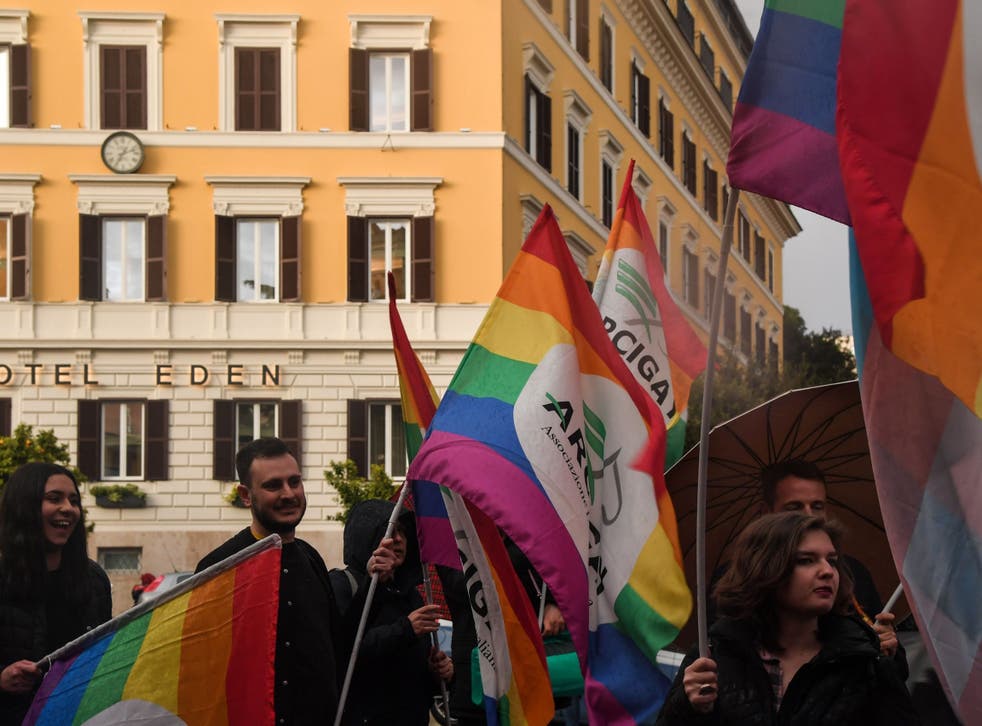 Brunei has defended the introduction of death by stoning as a punishment for gay sex on the grounds that men of "high moral standing and piety" will judge the cases.
Officials from the kingdom have written to the European parliament saying: "The penal sentences of hadd – stoning to death and amputation – imposed for offences of theft, robbery, adultery and sodomy have extremely high evidentiary threshold, requiring no less than two or four men of high moral standing and piety as witnesses, to the exclusion of every form of circumstantial evidence."
Brunei this month triggered an international outcry when it brought in new sharia laws that include stoning to death or limb amputation for adultery, same-sex relationships, robbery and rape.
European Union politicians and United Nations officials called for the laws to be dropped.
But in a four-page letter to MEPs, the kingdom's mission to the EU said there appeared to be a misconception about the sharia law, insisting it does not criminalise a person's status based on sexual orientation, including same-sex relations.
LGBT+ rights around the globe

Show all 9
"The criminalisation of adultery and sodomy is to safeguard the sanctity of family lineage and marriage to individual Muslims, particularly women," the letter says.
The death sentences would require a "no doubt at all" standard of proof, which goes further than "beyond reasonable doubt", it adds.
The "standards of piety of the male witness" are so high that "it is extremely difficult to find one in this day and age, to the extent that convictions of hadd may solely rest on confessions of the offender".
Withdrawing confessions is encouraged, even during execution of sentence, the letter says.
Whipping will be carried out only by someone of the same gender as the offender, it goes on.
"The offender must be clothed, whipping must be with moderate force without lifting his hand over his head, shall not result in the laceration of the skin nor the breaking of bones, and shall not be inflicted on the face, head, stomach, chest or private parts," it says.
Despite the letter, the European parliament passed a resolution strongly condemning Brunei for the "retrograde" measures and repeating calls for the authorities to repeal them.
Before the vote, a Brunei official had visited MEPs' offices unannounced with the letter and asked for meetings.
The UN has warned that the new sharia laws will "enshrine in legislation cruel and inhuman punishments that seriously breach international human rights law".
Sultan Hassanal Bolkiah, who rules Brunei by absolute monarchy, has been married to three women, and has seven daughters and five sons.
Support free-thinking journalism and attend Independent events
Join our new commenting forum
Join thought-provoking conversations, follow other Independent readers and see their replies