Burial ban blamed for spike in China suicide rates
Jamie Fullerton
Saturday 14 June 2014 05:36 Comments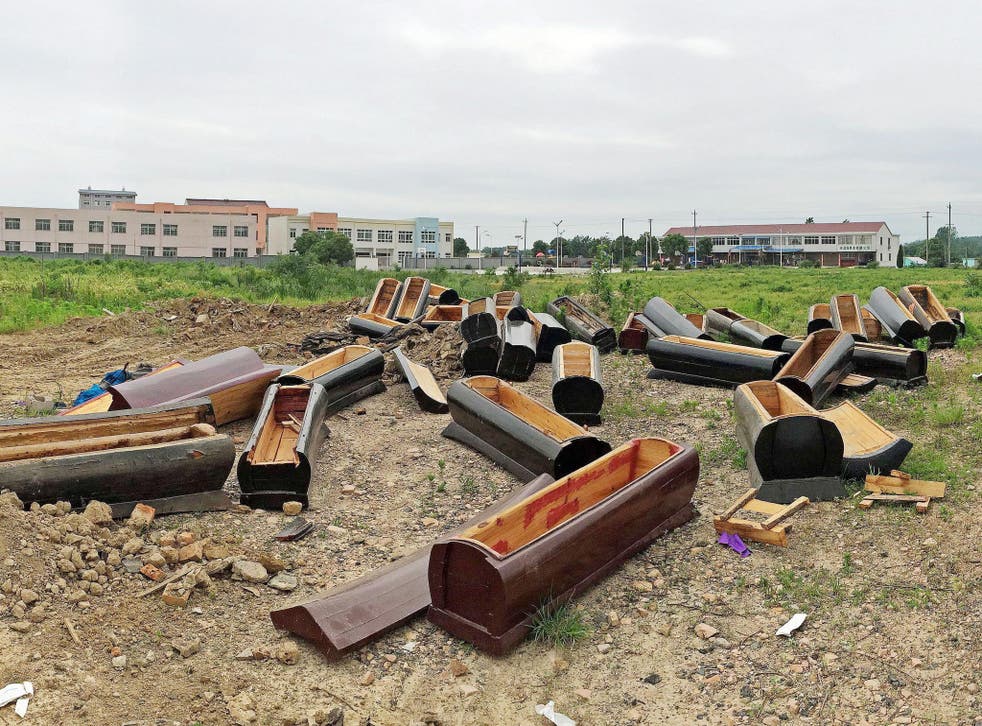 Burial has been a tradition in China for thousands of years. But some people apparently have felt so strongly about the recent change banning the practice that there have been a spate of alleged suicides to avoid the new rule.
A ban on burials kicked in at the beginning of June in Anhui province, forcing residents to choose cremation as their only send-off option.
Family members of six people who lived in the eastern region of the country said that their loved ones had timed their suicides for May to avoid the June ban.
Zheng Shifang, from the village of Luting, was one of the six who committed suicide. She was 83 when she died, choosing to take her own life after village committee staff sawed her coffin – which she kept at home – in half in front of her.
Ms Zheng attempted suicide by taking sleeping pills but failed, then hanged herself on 23 May.
Hu Hongci, her son, said: "No one bothered to ask if you want to keep [the coffin] or not. The village officials said it was state policy. We do not dare to go against any policy and had to watch the coffin being destroyed."
The local government told the media that the suicides were not connected to the burial ban and that people had given up their coffins voluntarily. Provincial officials reportedly offered around £100 to those that handed in their coffins by the deadline.
Burial plots in some densely populated areas of the country, including many major cities, can cost thousands of pounds.
The new rule has been introduced in an attempt to save limited land resources.
However, the change has stirred the passions of many, with large numbers in the country seeing ancestor worship as hugely important.
The Chinese government has tried on several occasions over the years to nudge the population towards other forms of burial. Besides cremation, there has been a recent push for burials at sea, with incentives to make the practice cheaper than a burial on land.
Late last year, the country's state council issued a notice calling on members of the Communist Party to rein in extravagant funerals as they were becoming "a platform to show off wealth".
The official Xinhua news agency also warned that a fall in the number of cremations in recent years had led to burials on farmland, wasting natural resources and potentially harming the environment.
The uproar about the ban on burials has caused has been a blow for government leaders, who had hoped to enjoy an upsurge in goodwill regarding issues of personal control, having relaxed China's one-child policy last year. Now, if both members of a couple are single children themselves, they are permitted to have two children.
The single-child policy resulted in some harrowing cases of alleged forced abortion. Although such processes are illegal, there have been claims that some couples were forced by local authorities into having an abortion.
Register for free to continue reading
Registration is a free and easy way to support our truly independent journalism
By registering, you will also enjoy limited access to Premium articles, exclusive newsletters, commenting, and virtual events with our leading journalists
Already have an account? sign in
Join our new commenting forum
Join thought-provoking conversations, follow other Independent readers and see their replies