Burmese Buddhist monk calls UN envoy a 'b****' and a 'whore'
Ashin Wirathu made the remarks after Yangee Lee called for better treatment of the minority Muslim Rohingya population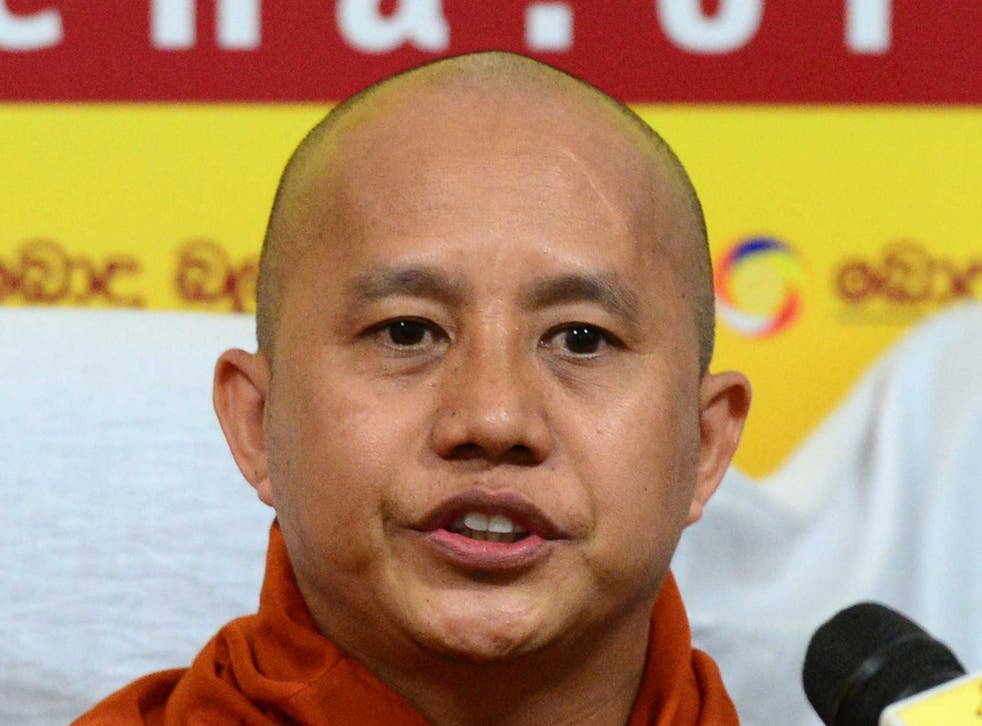 A south-east Asian Buddhist monk has provoked outrage by calling a United Nations special envoy a "b****" and a "whore".
Burmese monk Ashin Wirathu made the remarks about South Korean envoy Yangee Lee, who toured Myanmar last week to access the dire situation of the nation's persecuted Muslim community.
Last Friday Mr Wirathu said at a public rally: "We have explained about the race protection law, but the b**** criticised the laws without studying them properly".
"Don't assume that you are a respectable person because of your position. For us, you are a whore."
UN human rights chief Zeid Ra'ad Al Hussein claimed Mr Wirathu's remarks amounted to "incitement to hatred," and claimed his language was "sexist" and "insulting".
The monk, who spent almost a decade in prison for inciting anti-Muslim hatred, is a leader of the 969 movement, which campaigns for Myanmar – also known as Burma - to remain a solely Buddhist country.
Since the downfall of the repressive military junta in 2011, Buddhist nationalism has been energised with increasing calls for restrictions and boycotts on Rohingya Muslims.
In 2012 scores died and thousands were left homeless after violence erupted against the minority group in Rakhine state.
More than 800,000 individuals in the western state of Myanmar lack citizenship, existing in dire conditions with limited outside help. Doctors Without Borders returned to the region only yesterday after a nine-month ban from Myanmar's government.
The UN has called on the government to grant the group citizenship.
In 2012 the UN called the Rohingya, of whom roughly 800,000 live in Burma, one of the most persecuted minorities in the world.
During Ms Lee's 10-day trip to the country claimed the Rohingya faced systematic discrimination, criticising draft legislation – proposed by a coalition of Buddhist monks – includes curbs on interfaith marriage and religious conversions.
Register for free to continue reading
Registration is a free and easy way to support our truly independent journalism
By registering, you will also enjoy limited access to Premium articles, exclusive newsletters, commenting, and virtual events with our leading journalists
Already have an account? sign in
Register for free to continue reading
Registration is a free and easy way to support our truly independent journalism
By registering, you will also enjoy limited access to Premium articles, exclusive newsletters, commenting, and virtual events with our leading journalists
Already have an account? sign in
Join our new commenting forum
Join thought-provoking conversations, follow other Independent readers and see their replies