Cambodia: 14 opposition activists released in 'humanitarian' gesture by authoritarian government
Crucially, the former leader of the opposition party, Kem Sokha, was not among the 14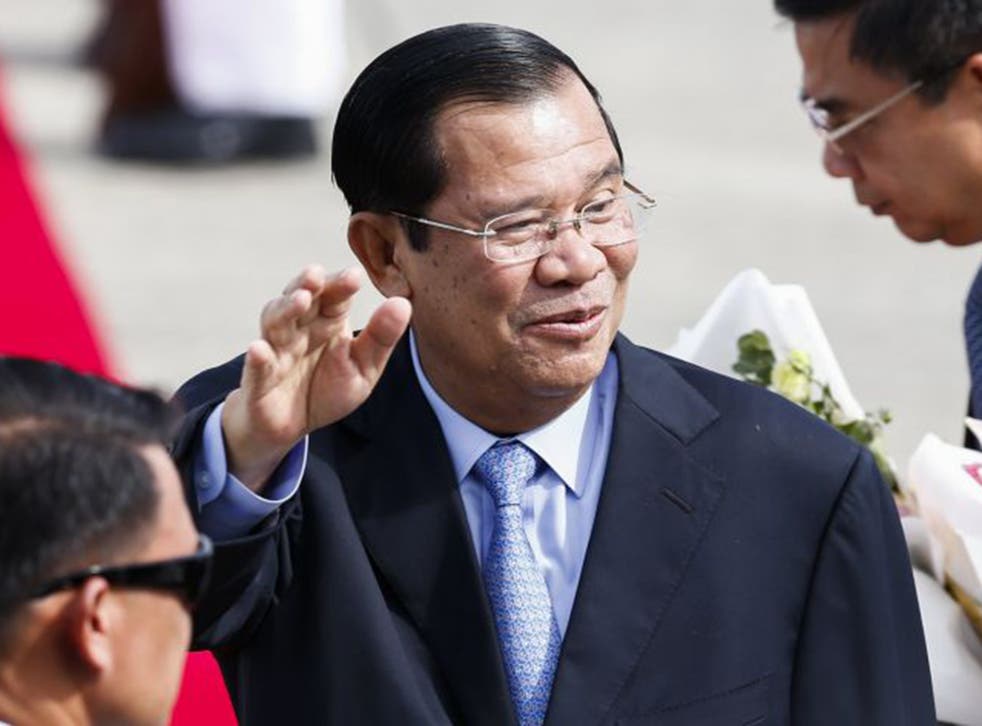 With one eye on its international reputation after a deeply flawed general election, Cambodia's government has released 14 opposition activists in what it says is a "humanitarian" gesture.
The pardons were granted by authoritarian prime minister Hun Sen, who has ruled Cambodia since 1985 and once again swept to victory in the election last month.
Critics say the vote was unfair because Cambodia's courts, supportive of the government, dissolved the only credible political opposition in the country - the Cambodian National Rescue Party.
And crucially, the former leader of the opposition party, Kem Sokha, was not among the 14 members released on Tuesday. He has been denied his request to be released on bail, and still awaits trial after his arrest last November on the charge of plotting with America to overthrow the government. The charge is widely regarded as being politically motivated.
Those freed Tuesday were serving prison terms ranging from seven to 20 years, the longer sentences given to those seen as leaders of a street protest four years ago in Phnom Penh that turned violent.
By many accounts, the violence was started by pro-government agitators, and the arrests of the opposition members were seen as political persecution.
"We have been waiting a long time to see Cambodians really reconcile as a nation with democratic principles and respect for human rights," Meach Sovannara, one of the 14, told reporters after police dropped him off at his home in Phnom Penh.
World news in pictures

Show all 50
At least eight other people held on political charges have been freed with pardons or on bail since the beginning of last week. Hun Sen has a track record of cracking down harshly when he faces a serious challenge, only to ease up when he no longer feels threatened.
Sebastian Strangio, author of the book Hun Sen's Cambodia, said the pardons served a dual function of easing domestic political tensions and presenting Western critics with some marginal signs of democratic progress.
"This does not signify any substantial change in Hun Sen's mentality," he told the Reuters news agency.
"If the CPP faces a serious challenge before the next election, history suggests that Hun Sen will do whatever he needs to do in order to maintain his hold on power."
Government spokesman Phay Siphan said that the pardons were a "humanitarian" act by Hun Sen and not a response to international criticism.
But Champa Patel, head of the Asia programme at Chatham House, told The Independent the fact the government had chosen not to release opposition leader Kem Sokha "seems to signal that the release is more of a political ploy to appease international critics".
"Until the opposition leadership is released, and Cambodia National Rescue Party is able to operate again, then it is difficult to see these releases as some form of democratic progress," Dr Patel said.
"Arguably, should Hun Sen and the ruling party and their supporters feel his power was genuinely at risk, then one can imagine that he would easily revert back to repressive measures and arrests."
Join our new commenting forum
Join thought-provoking conversations, follow other Independent readers and see their replies