Cambodian anti-trafficking campaigner Somaly Mam exposed as fraud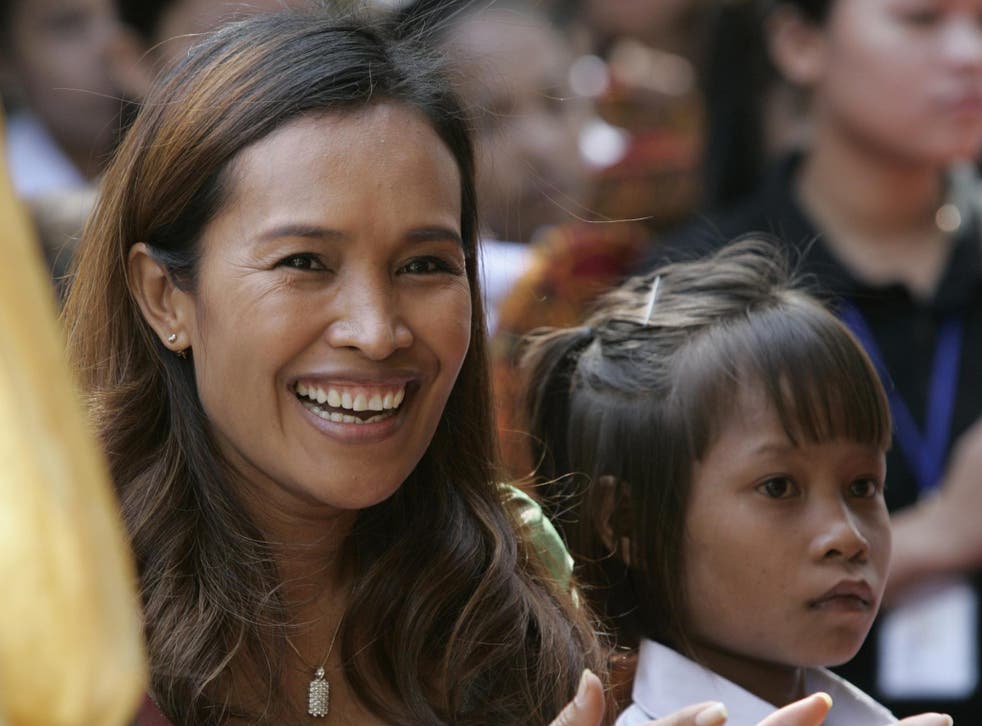 A Cambodian woman who for many years was the face of the country's campaign against sex trafficking has resigned from the foundation that carries her name after allegations were made that parts of her often-told story were untrue.
Somaly Mam, whose foundation's work was featured on Oprah Winfrey's television shows and who shared platforms with the likes of Angelina Jolie, resigned from the Somaly Mam Foundation after the latest in a series of articles accusing her of inconsistencies appeared.
Among the claims she had made that were alleged to be untrue was that she was an orphan and had been abducted as a child. Doubts were also cast on an account about women being killed in a 2004 attack on her organisation's offices in Phnom Penh. Questions have also been raised about claims that her teenage daughter was kidnapped and gang-raped in "revenge" for her anti-trafficking work.
Ms Mam is known around the world and her story was cited as a inspirational tale by everyone from New York Times columnist Nicholas Kristof to Hillary Clinton. Her 2005 autobiography, The Road of Lost Innocence, became an international hit.
Ms Mam's resignation came after her NGO, which has raised millions of pounds to fight sex-trafficking in South East Asia, hired lawyers to investigate her story following questions being raised by the media. The lawyers, Goodwin Procter LLP spent two months going through the NGO's records and files.
At the conclusion of the investigation, the NGO said it had accepted Ms Mam's resignation with immediate effect. The NGO also said it was breaking ties with another woman, Long Pross, who was frequently presented as a former child sex slave and about whom a documentary was made. Media reports have suggested she was in fact never a sex worker but joined Ms Mam's NGO when her parents could not care for her.
"While we are extremely saddened by this news, we remain grateful to Somaly's work over the past two decades and for helping to build a foundation that has served thousands of women and girls, and has raised critical awareness of the nearly 21 million individuals who are currently enslaved today," said Gina Reiss-Wilchins, executive director of the Somaly Mam Foundation.
The Somaly Mam Foundation is the global fundraising arm of AFESIP, Ms Mam's Cambodian-based NGO whose work has caught the attention of movie-stars and monarchs.
The foundation with continue to work with AFESIP to work against trafficking, said Ms Reiss-Wilchins. She added: "We look forward to moving past these events and focusing all of our energies on this vital work."
The allegations of inconsistencies in Ms Mam's story were made by journalist Simon Marks, who wrote several stories, beginning in 2012, for the Cambodia Daily. His most recent article appeared in the 21 May edition of Newsweek magazine. Ms Mam has yet to publicly comment.
Register for free to continue reading
Registration is a free and easy way to support our truly independent journalism
By registering, you will also enjoy limited access to Premium articles, exclusive newsletters, commenting, and virtual events with our leading journalists
Already have an account? sign in
Register for free to continue reading
Registration is a free and easy way to support our truly independent journalism
By registering, you will also enjoy limited access to Premium articles, exclusive newsletters, commenting, and virtual events with our leading journalists
Already have an account? sign in
Join our new commenting forum
Join thought-provoking conversations, follow other Independent readers and see their replies