Camel 'bites owner's head off after being tied up all day during heatwave'
25 villagers struggled with the camel for six hours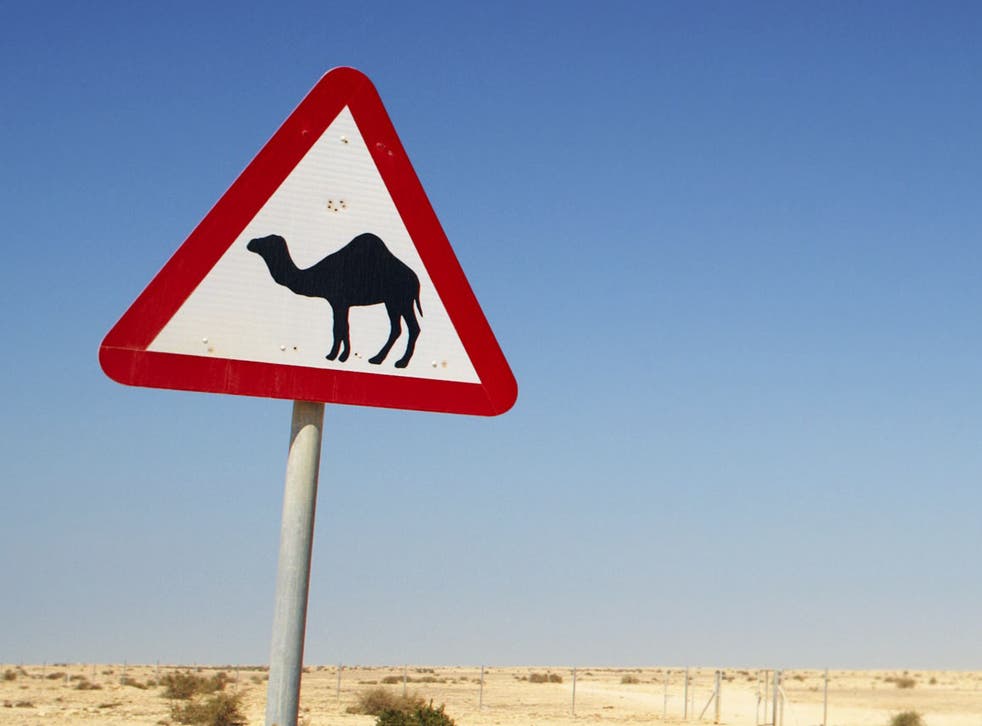 A camel has reportedly killed its owner after being left in high temperatures with its legs tied up all day.
The incident in the Indian state of Rajasthan happened on Saturday during a record-breaking heatwave that saw temperatures reachnig 43 degrees Celsius.
According to the Times of India, a man named only as Ujaram was entertaining guests at his house during the evening when he remembered he'd left his camel with its legs tied.
Upon trying to untie the animal, the camel attacked him, throwing him to the ground.
Over 25 villagers reportedly struggled with the camel for six hours.
The report quotes villager Thakara Ram, who said: "The animal lifted him by the neck and threw him on to the ground, chewed the body and severed the head."
Runaway camel on motorway
Other villagers told the paper the animal had attacked Urjaram in the past.
Temperatures in parts of Rajasthan rose above 51 degrees Celsius over the weekend.
World news in pictures

Show all 50
Camel attacks are rare but well documented. In 2015, a man and a woman were killed by a rampaging camel at a farm in Wichita Falls and in 2014, a camel bit and kicked an American man to death at a wildlife park in Mexico.
Register for free to continue reading
Registration is a free and easy way to support our truly independent journalism
By registering, you will also enjoy limited access to Premium articles, exclusive newsletters, commenting, and virtual events with our leading journalists
Already have an account? sign in
Register for free to continue reading
Registration is a free and easy way to support our truly independent journalism
By registering, you will also enjoy limited access to Premium articles, exclusive newsletters, commenting, and virtual events with our leading journalists
Already have an account? sign in
Join our new commenting forum
Join thought-provoking conversations, follow other Independent readers and see their replies