Catholic Brazilian man executed by firing squad in Indonesia 'dragged crying from cell and refused his last rites'
The priest who should have been allowed to comfort Marco Archer Cardoso Moreira says he 'actually excremented in his trousers' in troubling account of last moments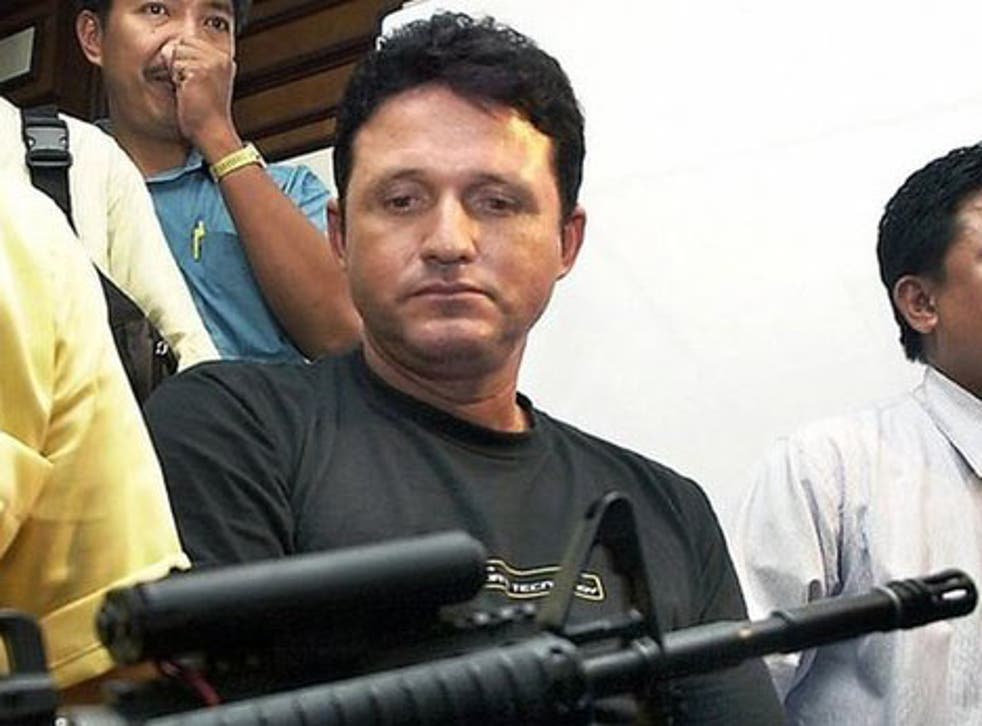 A Brazilian man who was executed by firing squad in Indonesia last month was dragged screaming and crying from his cell and refused access to a priest for his last rites, it has been claimed.
In the latest damaging revelation for diplomacy between the two countries, the man who was supposed to provide comfort to Marco Archer Cardoso Moreira was barred from doing so at the last minute.
Instead, the convicted drug offender was left weeping right "up to his last minutes", according to a horrific account of the incident given by Father Charles Burrows to Australia's Fairfax Media.
Moreira was killed by a firing squad on 18 January on the island of Nusakambangan, and as a Catholic was expected to be allowed a priest to administer the sacrament of reconciliation and penance and offer consolation.
But Father Burrows was not allowed on to the island following an apparent administrative mix-up, and said the Brazilian embassy was "very upset" at what happened.
"Nobody consoled Marco," he said. "He had to be dragged from his cell crying and saying 'help me'.
Father Burrows said Moreira had to be hosed down by guards after he "actually excremented in his trousers".
It comes as Indonesia recalled its ambassador from Brazil over an ongoing row about his diplomatic credentials.
Ambassador Toto Riyanto was welcomed by Brazilian President Dilma Rousseff herself in a ceremony in Brasilia on Friday, but has returned to Indonesia after she delayed the approval of his credentials.
In a statement, Indonesia's foreign ministry said that it was an unacceptable affront to delay approval when the ambassador designate was already at the palace.
Brazil is known to be deeply upset by Indonesia's determination to execute another of its citizens, Rodrigo Gularte, along with seven other foreign nationals including the British grandmother Lindsay Sandiford.
Gularte, 42, was convicted of smuggling cocaine into Indonesia and has been on death row since 2004, but his lawyers say he suffers from paranoid schizophrenia and that he should therefore be exempt from execution under Indonesian law.
Join our new commenting forum
Join thought-provoking conversations, follow other Independent readers and see their replies