China's internet censorship hampering country's scientific and economic development, warns government adviser
Luo Fuhe warns that Chinese researchers have to go to 'abnormal' lengths to carry out research, including buying software to bypass site-blocking firewall or even travelling overseas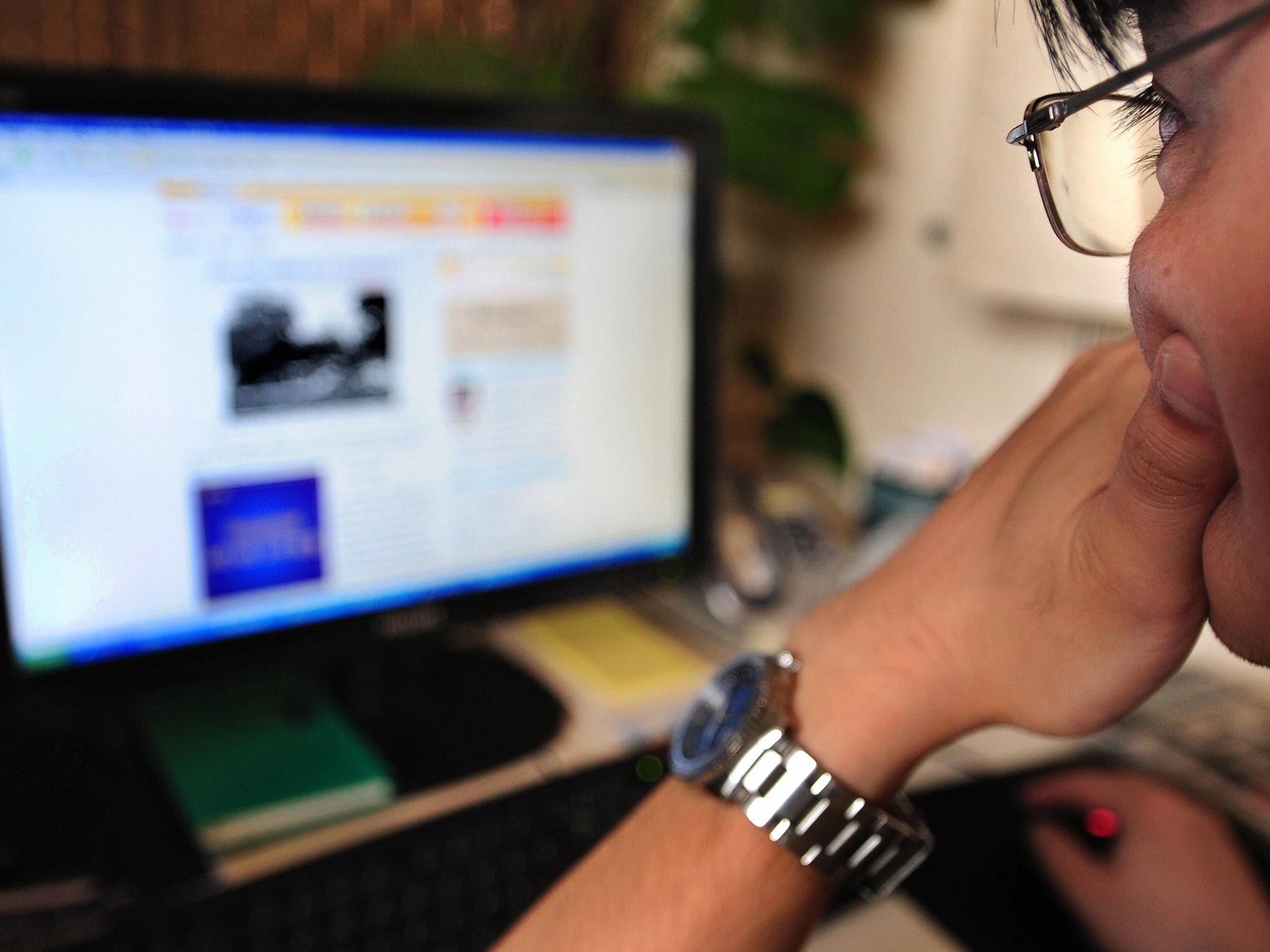 Internet censorship in China is hampering scientific research and economic development in the country, a senior adviser for the country's government has warned.
In a rare public criticism of the nation's internet restrictions, Luo Fuhe, vice-chairman of the top advisory body to the country's parliament, warned that slow access to overseas academic websites have hindered the work of domestic researchers.
Speaking to reporters in Beijing, Mr Luo said the lengths Chinese researchers had to go to carry out their work was "not normal", warning that they were often forced to buy software to bypass the country's site-blocking firewall, or even travel overseas in order to conduct research.
China's internet restrictions constitute one of the world's most sophisticated and far-reaching systems of internet censorship, blocking numerous foreign social media and news websites and routinely repressing discussion of political topics and other sensitive issues such as Tibet and Taiwan.
Mr Luo warned that the same tools also hamper access to large swathes of the internet outside China, including some research and university websites.
Noting that web pages on the UN pages take up to 20 minutes to load, Mr Luo said: "From within China, attempting to visit to the United Nations Food and Agriculture Organisation or a lot of foreign university websites is very slow.
"Opening each page takes at least 10-20 seconds and some foreign university sites need more than half an hour to open. Some researches rely on software to climb over the firewall to complete their own research tasks. This is not normal."
Internet reacts to Google's anti-censorship in China stance
Show all 2
Mr Luo recommended that the government determine which websites are off-limits with greater "precision" and allow full open access to sites frequented by researchers, particularly if they do not contain political content.
The Chinese People's Political Consultative Conference's comments were a rare condemnation of the nation's internet restrictions, which have intensified since China's current leader Xi Jinping came into power in 2012.
According to a report by Freedom House, China was "the worst abuser of internet freedom" in 2016, ranking lower than Syria and Iran.
As well as banning websites, the system frequently deletes online comments deemed politically sensitive, while social media posts have been known to lead to jail sentences.
China's authoritarian government has recently renewed a push for a greater role in global internet governance based on restrictions and regulations, rather than the principle of free-flow of information found in democratic societies.
Join our commenting forum
Join thought-provoking conversations, follow other Independent readers and see their replies