China orders closure of US consulate in Chengdu in tit-for-tat retaliation as tensions rise
This week US ordered closure of Chinese consulate in Houston amid spying accusations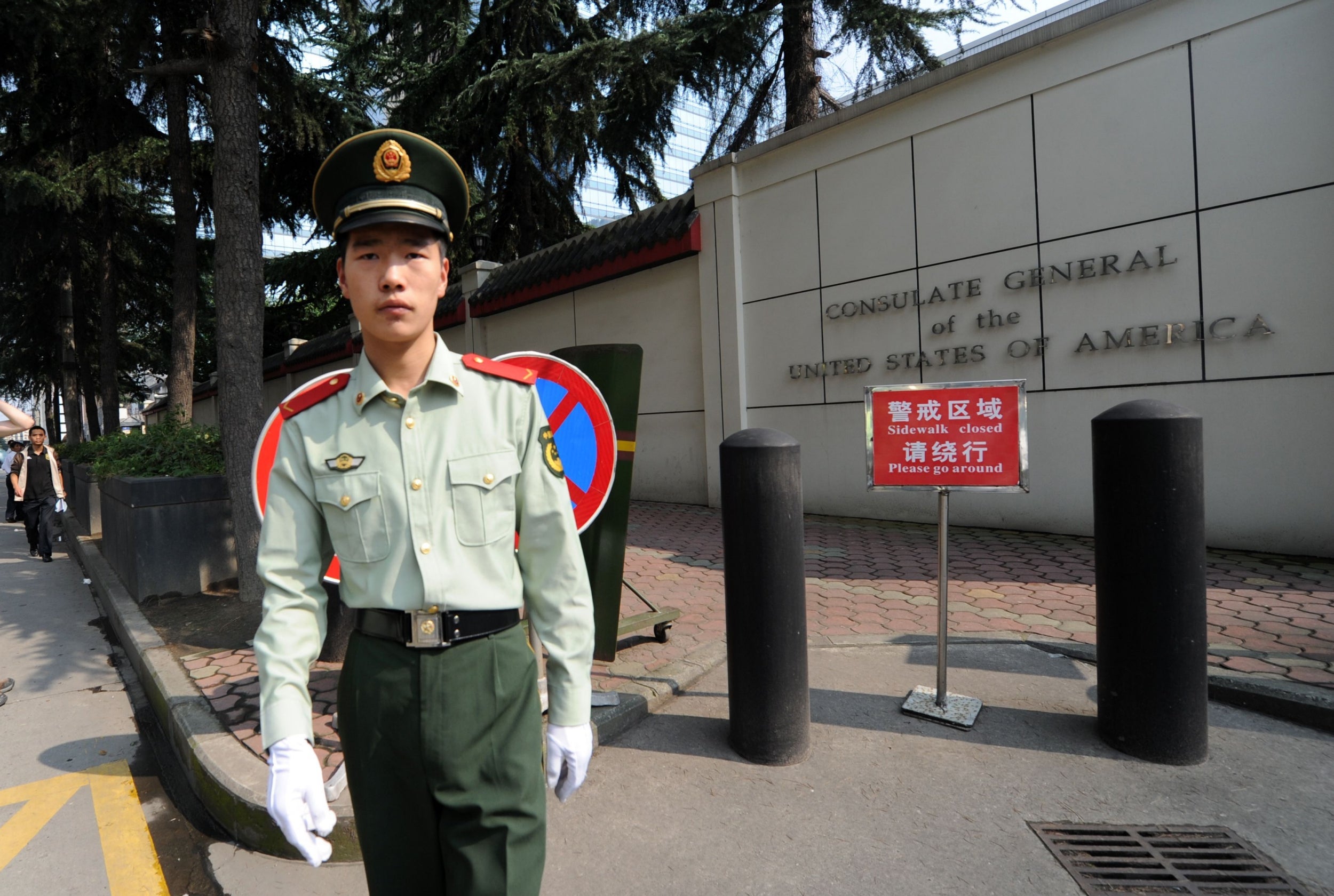 China has ordered the closure of the US consulate in the city of Chengdu, a direct retaliation for Washington's decision to shut down the Chinese consulate in Houston, Texas.
The tit-for-tat scaling down of diplomatic links represents a new low in the deterioration of relations between the world's two superpowers.
In a statement, China's foreign ministry said closing the Chengdu facility was "a legitimate and necessary response to the unjustified act by the United States".
It called on Washington to reverse its "wrong decision".
On Tuesday, the Trump administration claimed Chinese agents operating out of the Houston consulate were trying to steal intellectual property – including medical research – in Texas.
"The current situation in Chinese-US relations is not what China desires to see. The United States is responsible for all this," the ministry said. "We once again urge the United States to immediately retract its wrong decision and create necessary conditions for bringing the bilateral relationship back on track."
The ministry had earlier rejected the spying accusations as "malicious slander". It said the US was "breaking the bridge of friendship" represented by its consulate.
Chengdu is one of five US consulates in mainland China, the others being in Shanghai, Guangzhou, Shenyang and Wuhan, as well as the embassy in Beijing. It also has a consulate in Hong Kong, a Chinese territory.
Also on Thursday, the US Justice Department accused the Chinese consulate in San Francisco of harbouring a Chinese researcher, Tang Juan, who is accused of lying about her background in the Communist Party's military wing on a visa application.
The department announced criminal charges of visa fraud against Tang and three other Chinese researchers.
Additional reporting by agencies
Join our commenting forum
Join thought-provoking conversations, follow other Independent readers and see their replies