China warns against dating foreigners – because they might be spies
State media runs cautionary tale of Chinese woman seduced into espionage by secret agent 'David'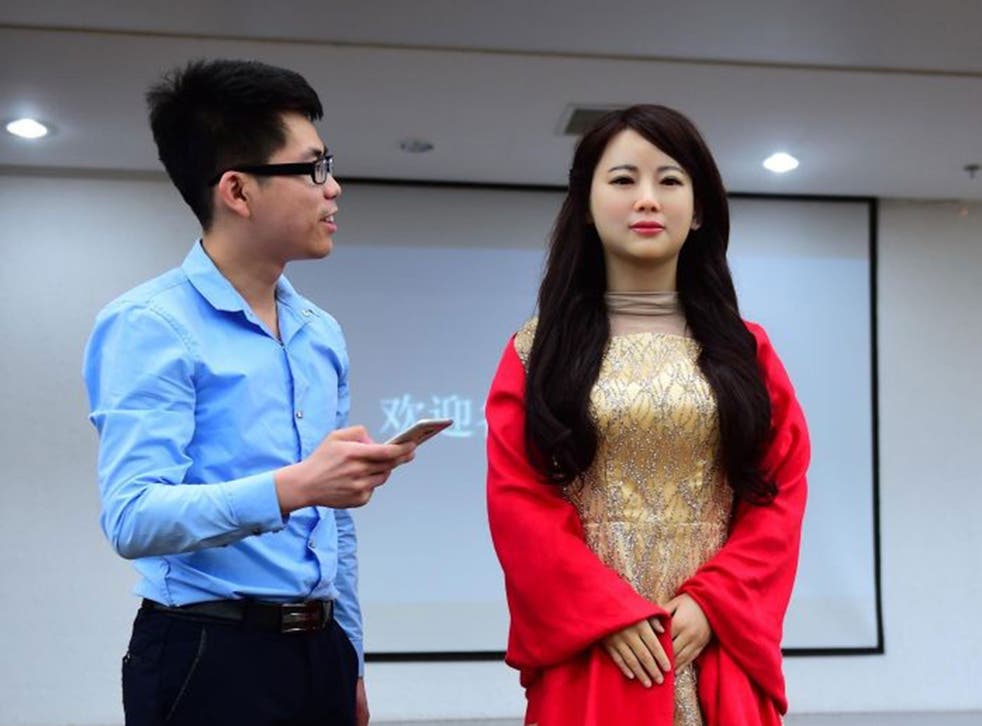 China is ramping up its warnings against espionage during a week of activities to mark the passing of its National Security Law last year, with state media running a cartoon campaign saying it is risky to date foreigners.
President Xi Jinping has overseen a sweeping revamp of China's security apparatus, aimed at combating both domestic and foreign threats.
New security laws have alarmed Western governments amid a renewed crackdown on dissent in a country where state secrecy rules are notoriously broad.
As part of the security campaign, cartoon posters entitled "Dangerous Love" have also begun appearing around Beijing, warning people to be aware when dating foreigners.
In the posters, a young woman is seduced by "Da Wei", or David, who woos her to get access to secret documents she has.
He then vanishes and she is taken away by police as an accessory to spying.
Since last Friday, when China marked its first 'national security education day', the government has released reports in state media giving unusual insight into people caught spying for foreign countries.
In the latest case, state television described events leading up to the jailing for seven years of a man who gave information to an unidentified foreign power about Chinese military and other ships patrolling small islands in the East China Sea, which China and Japan both claim belong to them.
The man, identified as Chen Wei, from the east coast province of Zhejiang, had studied abroad and was recruited while working overseas, state television said, in its second report this week on people jailed for security-related crimes.
Mr Chen's recruiter, named as Ji Tian, whose nationality was not specified, initially feigned an interest in Christianity and said he also wanted to learn Chinese as he tried to persuade Mr Chen to spy for the thinly disguised foreign state, the report said.
While not directly mentioning any country, state television showed pictures of Japan in its report, and included a reconstruction of the two meeting in a restaurant and being served by a woman in a traditional Japanese kimono.
Mr Ji was said to have used their growing friendship to ask Mr Chen to take pictures of harbours in Zhejiang - which lies close to the disputed and uninhabited islands, called the Diaoyu in China and Senkaku in Japan.
Mr Chen was caught in December 2013 after taking pictures of a military base and sentenced to seven years in jail, the report said, without saying when he was sentenced.
"As more and more of our countrymen work and study abroad, it is vital to raise awareness of the enemy's situation," state television said. (Reuters)
Register for free to continue reading
Registration is a free and easy way to support our truly independent journalism
By registering, you will also enjoy limited access to Premium articles, exclusive newsletters, commenting, and virtual events with our leading journalists
Already have an account? sign in
Register for free to continue reading
Registration is a free and easy way to support our truly independent journalism
By registering, you will also enjoy limited access to Premium articles, exclusive newsletters, commenting, and virtual events with our leading journalists
Already have an account? sign in
Join our new commenting forum
Join thought-provoking conversations, follow other Independent readers and see their replies