Chinese companies offer 'dating leave' to single female employees aged over 30
They will be given leave over Chinese New Year to 'go home and date'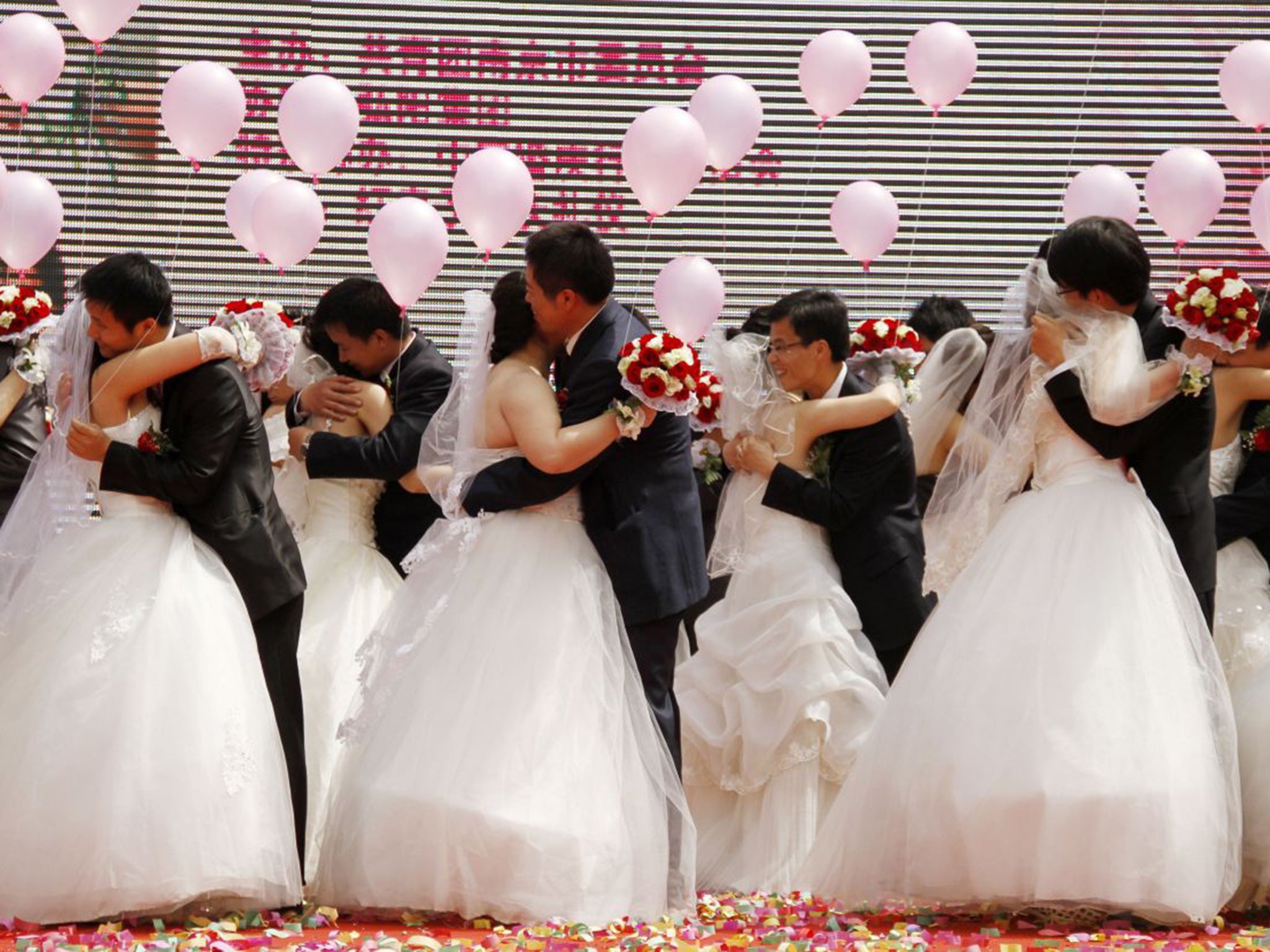 Two companies in China are giving single female employees over the age of 30 an extra eight days of annual "dating leave".
Hangzhou Songcheng Performance and Hangzhou Songcheng Tourism Management have said unmarried women over 30 in "non-frontline" roles would be given an additional eight days of leave over the Chinese New Year to "go home and date".
Employees at the firms – which are in Hangzhou, a city in eastern China – were said to have welcomed the move.
"Female employees mostly work in internal functional departments, and some are show performers," Huang Lei, a human resources manager at one of the firms, told a local publication.
"They have less contact with the outside world; thus we hope to give more leave to them to give them more time and opportunities to be in contact with the opposite sex."
The dating leave announcement comes after a secondary school, also in Hangzhou, last week reportedly introduced a new policy to give single, stressed-out teachers an extra two days off every month of "love leave" to relax and help lift staff morale.
Single women in China in their late 20s and early 30s are deemed to be "leftover women," or shengnu, due to engrained traditional beliefs that women who are not married by then are undesirable.
More women in the world's most populous country are choosing to focus on their careers and are marrying later or simply not marrying at all.
Data from the Ministry for Civil Affairs shows there were more than 200 million single adults in China in 2015 and the marriage rate has fallen every year since 2013.
Lantern festival marks last day of Chinese New Year
Show all 17
Earlier this month, it was announced that China may have reached a "historical turning point" after some estimates suggested deaths outstripped births in the Asian country last year for the first time since records began.
In 2018, there were 15.23 million live births in China, a drop of two million from the year prior, according to official data.
According to a recent survey by LinkedIn China and L'Oreal China, nearly 80 per cent of women born after 1995 choose to describe themselves as "economically independent", compared to just over 20 per cent who ticked the traditional "loving wife and mother" option.
In spite of the abolition of the government's one-child policy in 2015, alarm bells have been raised that an ageing society and dwindling workforce could damage future prospects for economic growth.
First gene-edited babies reported in China
After decades in which the state aimed to restrict the number of children that parents gave birth to in order to control population, China is now looking at measures it can take to increase fertility.
With life expectancy increasing, almost a quarter of the country's population is expected to be over the age of 65 by 2040, a statistic that could prove problematic unless there is a large enough workforce to support an ageing society.
But raising the birth rate could be tricky – with the number of Chinese women between the typically child-bearing ages of 20 and 39 expected to drop by more than 39 million over the next decade.
Join our commenting forum
Join thought-provoking conversations, follow other Independent readers and see their replies