China: Loyal dog waits for more than 80 days on road where owner died in car accident
Footage of the dog has been viewed more than 1.4 million times on Chinese social media site Sina Weibo
Tuesday 13 November 2018 13:43 GMT
Comments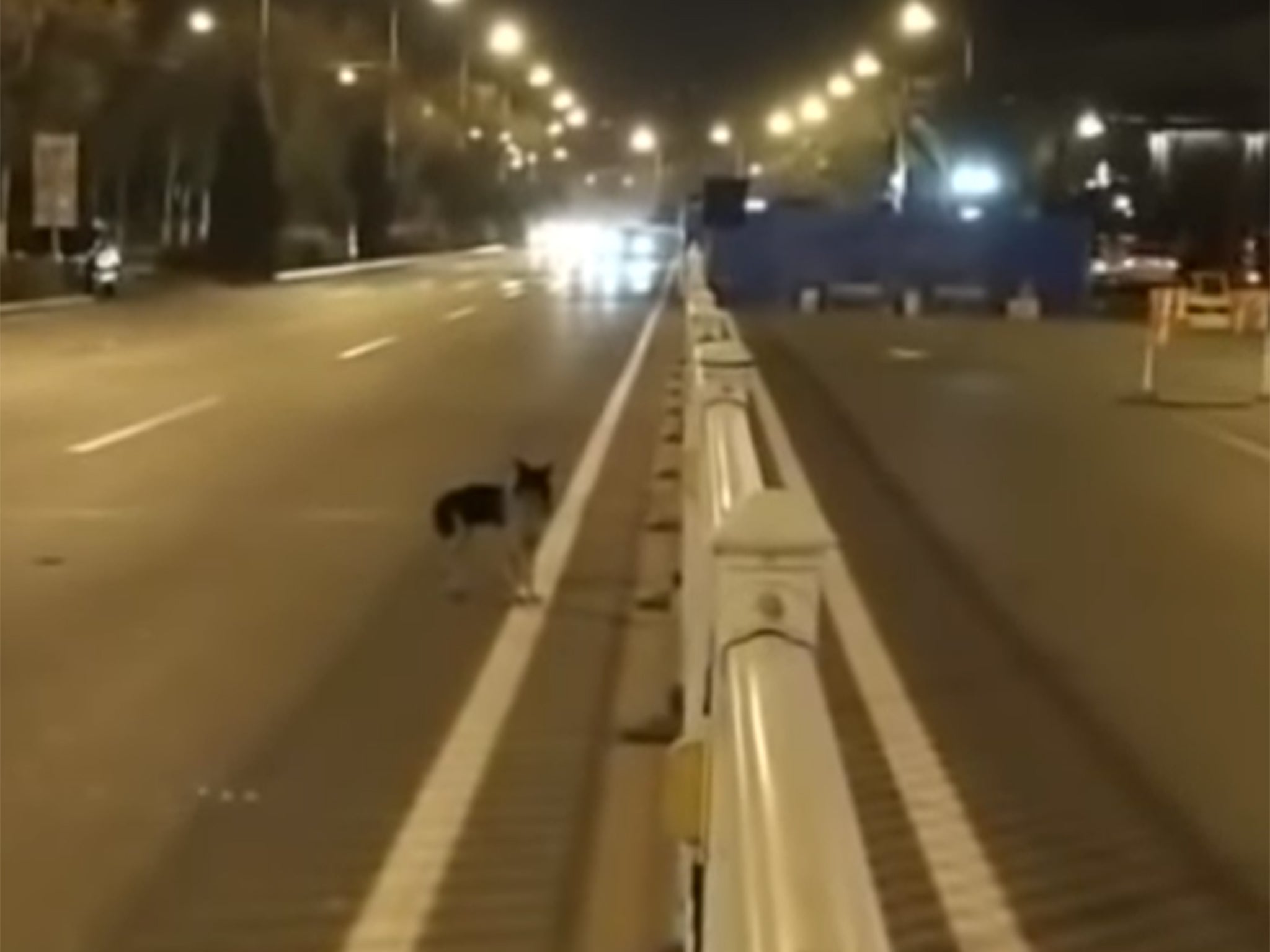 A dog has been seen waiting for more than 80 days on the road where its owner died, it has been reported.
The animal was spotted waiting patiently by the road in Hohhot, Inner Mongolia where its owner died in August.
Footage of the loyal dog has been viewed more than 1.4 million times on the Chinese social media website Sina Weibo.
The exact circumstances of the owner's death are not known but it is thought she died on 21 August, according to China's Pear Video website.
A taxi driver who often drives on the road said many people have attempted to help the animal.
"Drivers often give the little dog bits of food, but when we get out, he goes away," he said, according to the BBC.
"This owner's relationship with her dog was very deep. After she was killed, this little dog has just stayed standing guard.
"Every day it's in the road, I always see it. The relationship between man and dog is so true."
Sina Weibo users have been commenting on the video praising the dog for its loyalty.
World news in pictures
Show all 50
"This little dog is so loyal. My family used to have a dog and every day it would wait for me by the village school," the user said.
Join our commenting forum
Join thought-provoking conversations, follow other Independent readers and see their replies