China military official: War with US under Donald Trump 'becoming practical reality'
Sino-US relations are becoming more tense under America's new administration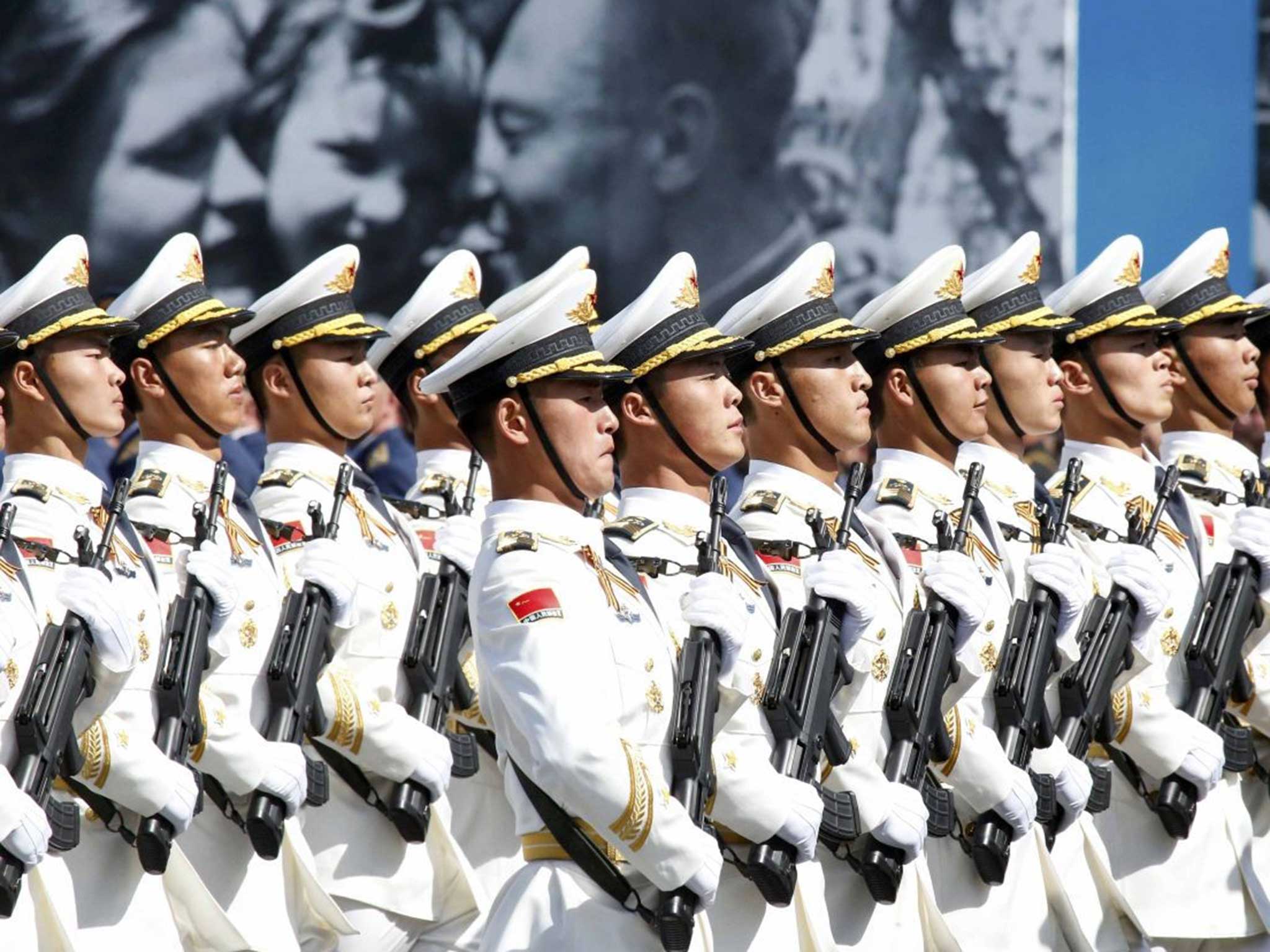 War with the US under Donald Trump is "not just a slogan" and becoming a "practical reality", a senior Chinese military official has said.
The remarks were published on the People's Liberation Army website, apparently in response to the aggressive rhetoric towards China from America's new administration.
They communicated a view from inside the Central Military Commission, which has overall authority of China's armed forces.
Rex Tillerson calls China's actions in the South China Sea 'illegal'
Quoted in the South China Morning Post, the official from the Commission's Defence Mobilisation Department wrote: "A war 'within the president's term' or 'war breaking out tonight' are not just slogans, they are becoming a practical reality."
The official also called for military deployments in the tense South and East China Seas and for a missile defence system to guard the Korean peninsula, another regional hotspot, the Post reported.
The US should also reconsider its strategy in the Asia-Pacific region, the official wrote.
World news in pictures
Show all 50
Mr Trump and members of his administration have consistently voiced a hard line against China. Mr Trump has branded the country a "currency manipulator" and accusing the country of underhand trading and economic tactics.
But more significantly in security terms, Mr Trump has also ignored the US's longstanding 'One China' policy, publicly engaging with the President of Taiwan, Tsai Ing-wen, in a move that was hugely antagonising for Beijing.
China strongly regards Taiwan as part of its territory and the US has tacitly respected this for decades, but Mr Trump signalled a departure from this policy.
Secretary of State Rex Tillerson has also advocated a US naval blockade of artificial Chinese islands in the South China Sea – which Beijing could interpret as an act of war.
Taiwan simulates China attacks during two days of military drills
Further suggestions China is preparing for conflict emerged this week, with unconfirmed reports the military has moved long range missiles closer to the north east border in Heilongjiang province -- within firing range of the US.
Chinese social media has carried pictures claiming to show the Dongfeng-41 advanced intercontinental ballistic missile system near the Russian border.
Provocative state-run tabloid The Global Times suggested the People's Liberation Army could have leaked the photos on social media as a warning to Mr Trump.
However, Chinese President Xi Jinping has also recently called for the reduction of nuclear weapons.
Join our commenting forum
Join thought-provoking conversations, follow other Independent readers and see their replies