China will return US Navy drone it seized but accuses US of hyping up incident
The ministry apparently criticised a tweet by President-elect Donald Trump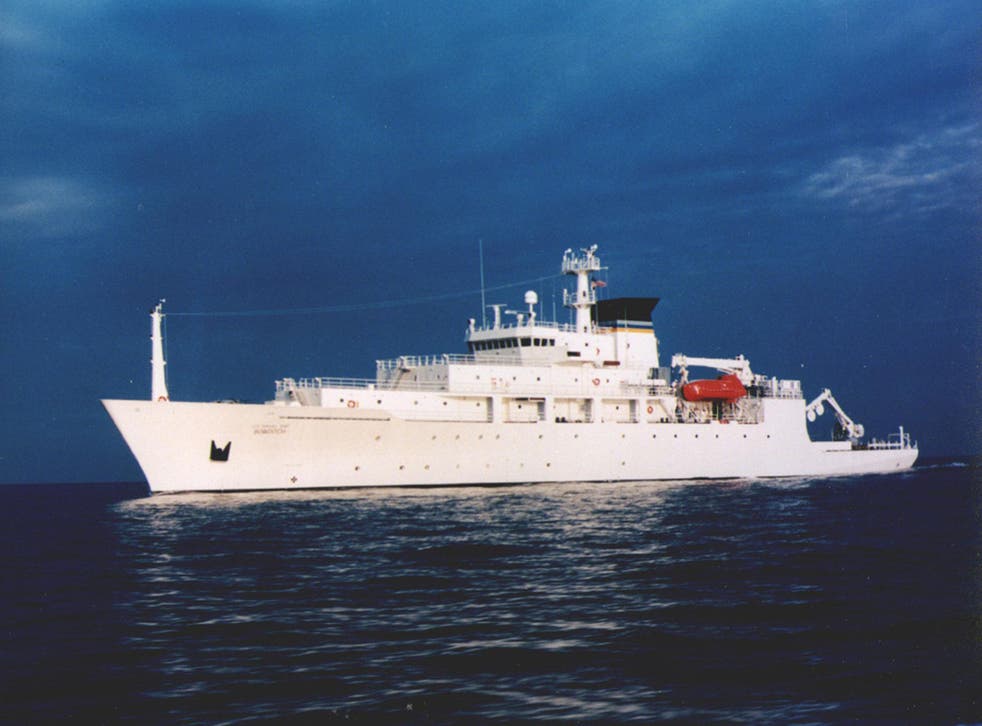 China will return the US Navy drone it seized in the South China Sea, the country announced on Saturday while accusing the US of hyping up the incident.
"Through direct engagement with Chinese authorities, we have secured an understanding that the Chinese will return the UUV to the United States," said Peter Cook, the Pentagon press secretary.
The announcement comes several days after the country ignored repeated requests to return the drone to a research vessel launched 50 miles northwest of the Philippines.
The Chinese defence ministry said one of its naval vessels had discovered a piece of "unidentified equipment" and checked it to prevent any navigational safety issues, before discovering it was a US drone.
"China decided to return it to the US side in an appropriate manner, and China and the US have all along been in communication about it," the ministry said in a statement. "During this process, the US side's unilateral and open hyping up is inappropriate and is not beneficial to the smooth resolution of this issue. We express regret at this."
The "hyping up" of the incident was an apparent reference to a misspelled tweet posted by President-elect Donald Trump about the incident, just day after President Barack Obama had appealed for restraint.
In the now-deleted tweet, he wrote: "China steals United States Navy research drone in international waters – rips it out of water and takes it to China in unpresidented [sic] act."
He later tweeted the message a second time, correcting his error.
Without directly saying whether the drone was operating in waters China considers its own, the defence ministry said US ships and aircraft have for a long period been carrying out surveillance and surveys in "the presence" of Chinese waters.
"China is resolutely opposed to this, and demands the US stops this kind of activity," it said.
"China will continue to maintain vigilance against the relevant US activities and will take necessary measures to deal with them," the ministry said without elaborating.
World news in pictures

Show all 50
Some commentators speculated the drone was taken by China after Mr Trump took a call from the Taiwanese president, congratulating the businessman on his election win.
Beijing regards Taiwan as a breakaway province that is actually part of China, and the US has essentially accepted this situation for decades while selling arms to Taiwan.
Tensions between China and the US have escalated in recent years as the former has staked claims to ever-increasing chunks of territory and the latter has sought to maintain a strong military presence in the region.
Additional reporting by agencies
Register for free to continue reading
Registration is a free and easy way to support our truly independent journalism
By registering, you will also enjoy limited access to Premium articles, exclusive newsletters, commenting, and virtual events with our leading journalists
Already have an account? sign in
Register for free to continue reading
Registration is a free and easy way to support our truly independent journalism
By registering, you will also enjoy limited access to Premium articles, exclusive newsletters, commenting, and virtual events with our leading journalists
Already have an account? sign in
Join our new commenting forum
Join thought-provoking conversations, follow other Independent readers and see their replies