China prepares first manned mission to the moon
Beijing ramping up space exploration programme having not attempted a lunar landing since Chang'e-3 craft in 2013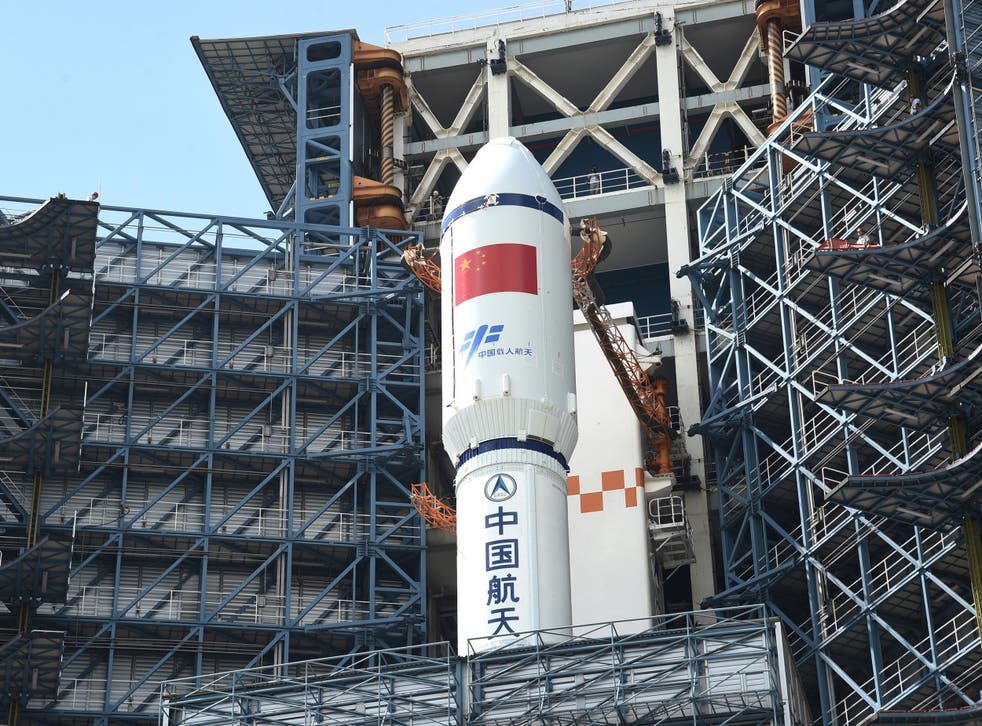 China is making "preliminary" preparations to send a man to the moon, state media cited a senior space official as saying, the latest goal in China's ambitious lunar exploration programme.
China in 2003 became the third country to put a man in space with its own rocket after the former Soviet Union and the United States.
It has touted its plans for moon exploration and in late 2013 completed the first lunar "soft landing" since 1976 with the Chang'e-3 craft and its Jade Rabbit rover.
The country also plans to land the first probe ever on the dark side of the moon in 2018, another milestone.
Yang Liwei, deputy director general of China Manned Space Agency and China's first man in space, said it will "not take long" for the manned mission to the moon to get official approval and funding, state news agency Xinhua said late on Tuesday.
The report gave no other details, but such a trip could still be many years off.
A government official said last year that China wants to put astronauts on the moon by 2036, in what state media said was the country's first confirmation of a manned lunar exploration programme.
Advancing China's space programme is a priority for Beijing, with President Xi Jinping calling for the country to establish itself as a space power.
China insists its program is for peaceful purposes, but the US Defense Department has highlighted China's increasing space capabilities, saying it is pursuing activities aimed to prevent adversaries from using space-based assets in a crisis.
Out of this world: What it's really like to to walk on the moon

Show all 12
Apart from its civilian ambitions, Beijing has tested anti-satellite missiles, and the US Congress has banned NASA from engaging in cooperation with its Chinese counterpart due to security concerns.
China's space budget is still only about one-tenth of the United States' outlays, officials have said. According to Chinese state media, China spends about $2 billion a year on its space programme, though details are vague.
Reuters
Register for free to continue reading
Registration is a free and easy way to support our truly independent journalism
By registering, you will also enjoy limited access to Premium articles, exclusive newsletters, commenting, and virtual events with our leading journalists
Already have an account? sign in
Register for free to continue reading
Registration is a free and easy way to support our truly independent journalism
By registering, you will also enjoy limited access to Premium articles, exclusive newsletters, commenting, and virtual events with our leading journalists
Already have an account? sign in
Join our new commenting forum
Join thought-provoking conversations, follow other Independent readers and see their replies