China one-child policy: Why could it allow couples to have two children, and why does the law exist?
Couples have been restricted to having one child for over three decades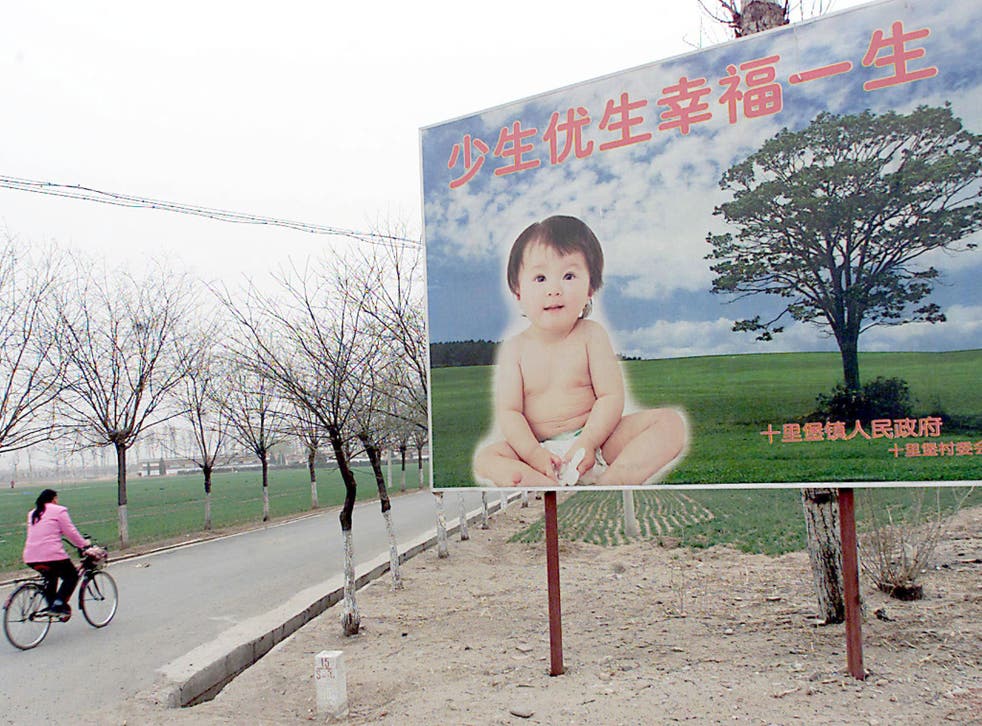 Over thirty years after China imposed its highly controversial one-child policy, the government may soon allow families to have two children in an attempt to stem a demographic crisis.
The government could introduce a two-child policy "as soon as the end of the year", a government source told the China Business News.
But why was the law introduced, and what problems is China trying to rectify?
Why did China stop parents having more than one child?
The government introduced the law in order to slow an exponential population growth. Previous governments had encouraged citizens to have children in order to boost the labour force. However, by 1950, China's population was growing by 1.9 per cent – a figure politicians decided was unsustainable.
What does the law involve?
Put into force in 1980, the law means stops couples from having more than one child, and subsequently increased access to universal education, as well as childcare and healthcare benefits.
Couples found to have more than one child were stripped of the benefits and fined.
However, the one-child policy has been relaxed in recent years, allowing ethnic minority couples, families from rural areas with a first-born girls, and parents who were an only child to have a second child unpunished.
Twins or multiple births are allowed under the rules.
Why may the law be relaxed?
Widely regarded as one of history's biggest experiments in state-enforced population engineering, the law has dramatically changed the makeup of the population, and resulted in mass abortions.
In the early 1970s, birthrates in China were 4.77 per cent. By 2011 the figure had fallen to 1.64 per cent, forcing the government to deal with a combination of a rapidly ageing population, a shallow labour pool and an imbalance between the sexes.
China now has the world's biggest yet most rapidly ageing population. By 2050, China will have nearly 440million over-60s, according to UN estimates.
This situation is compounded by the fact that the working age population has fallen by 3.71 million, the National Bureau of Statistics reported earlier this year. The labour pool of 16 to 59-year-olds has been dropping since 2012, and has coincided with a downturn in economic growth and a rise in unemployment, Bloomberg reported.
In addition, there are 33 million more men than women in China, and the contraception mothers use is under government control. Women with one child must use an IUD, and those with two children can face sterilisation, according to research by the University of Leicester.
Subsequently, Chinese doctors have carried out more than 330million abortions, 196 million sterilisations and implanted 403 million IUDs since the law was implemented, according to official data.
Register for free to continue reading
Registration is a free and easy way to support our truly independent journalism
By registering, you will also enjoy limited access to Premium articles, exclusive newsletters, commenting, and virtual events with our leading journalists
Already have an account? sign in
Register for free to continue reading
Registration is a free and easy way to support our truly independent journalism
By registering, you will also enjoy limited access to Premium articles, exclusive newsletters, commenting, and virtual events with our leading journalists
Already have an account? sign in
Join our new commenting forum
Join thought-provoking conversations, follow other Independent readers and see their replies