China's Liaoning aircraft carrier completes sea trials
Trial run was notable for near-collision with an American ship
James Legge
Thursday 02 January 2014 12:42 Comments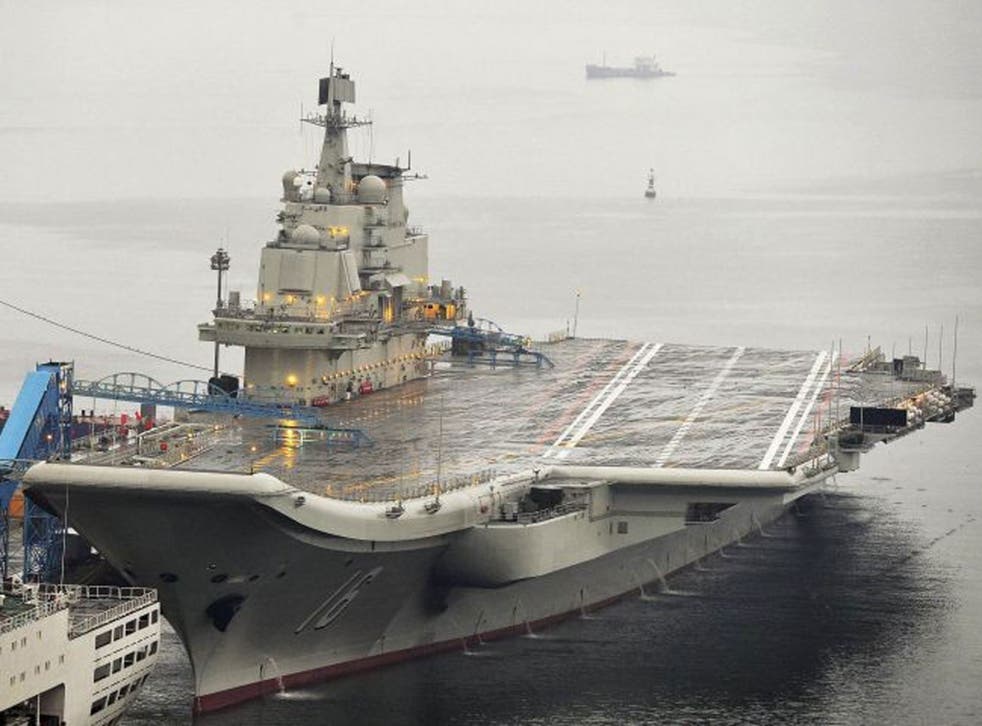 The Chinese navy has completed sea trials for its first ever aircraft carrier, further evidence of expanding sea power as the country's neighbours worry about its military ambitions.
The Liaoning was bought from Ukraine in 1998 and extensively refurbished before entering service in 2012. It returned to port on Wednesday after a 37-day voyage in the South China Sea, the official Xinhua News Agency said.
Citing an unnamed naval source, Xinhua said the aircraft carrier tested its combat system and conducted a formation practice and "attained the anticipated objectives."
The source said: "All tests and training programs went well as scheduled."
In November, state media reported a Chinese-built J-15 fighter jet took off from and landed on the Liaoning.
Aircraft, naval vessels and submarines also participated in the Liaoning's tests. The trial run was also notable for a near-collision with an American ship, for which both sides blamed the other.
China claims virtually the entire South China Sea. A recent expansion of its naval reach has challenged the decades-old American dominance and alarmed its smaller neighbours, particularly the Philippines and Vietnam, which have competing territorial claims with Beijing to a string of islands.
Register for free to continue reading
Registration is a free and easy way to support our truly independent journalism
By registering, you will also enjoy limited access to Premium articles, exclusive newsletters, commenting, and virtual events with our leading journalists
Already have an account? sign in
Join our new commenting forum
Join thought-provoking conversations, follow other Independent readers and see their replies