China trains monkeys to destroy birds nests ahead of WWII commemoration parade
The animals have been in training since last April
Kashmira Gander
Monday 31 August 2015 19:33 Comments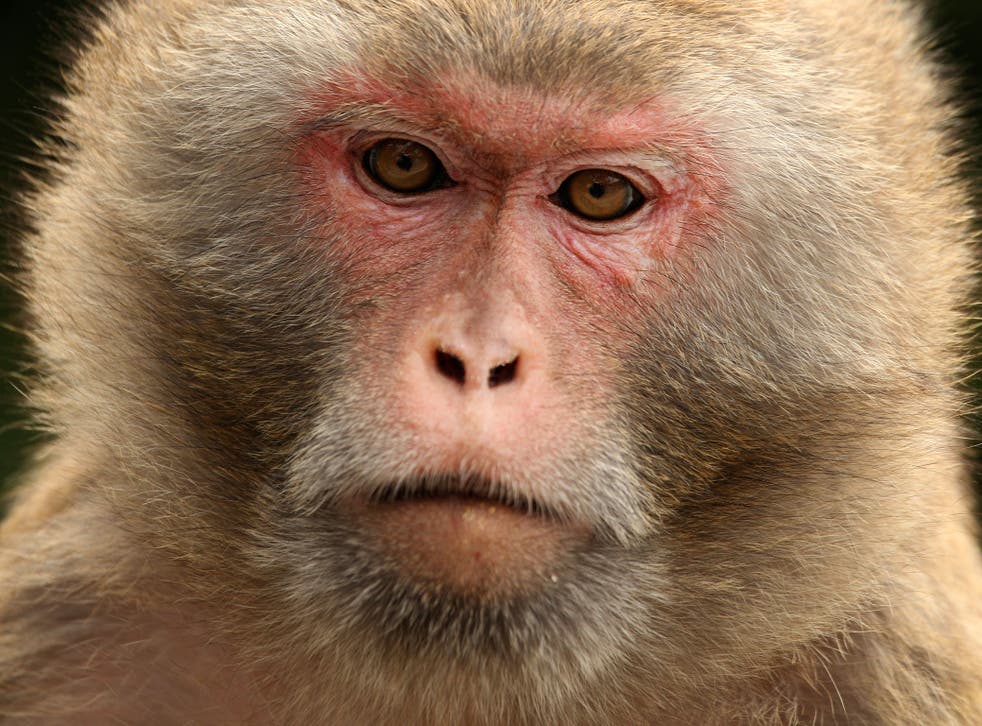 China's military has trained a troop of monkeys to clear birds from Beijing's skies, ahead of a military parade to mark the 70th anniversary of the end of WWII.
The procession, to be attended by senior members of the Communist party and as well world leaders such as Russian president Vladimir Putin, will see 12,000 soldiers, tanks and missiles be paraded past Tiananmen Square in a display of military might.
Above spectators' heads, 200 aircraft will perform manoeuvres, including mid-air refuelling, The Guardian reported.
In the run up to Thursday's event, organisers have trained five rhesus monkeys to destroy as many as 60 bird nests a day at an unidentified military base, situated along a migration route.
Officials hope this will eliminate potentially dangerous collisions between aircrafts and the creatures.
Beijing has also banned people from releasing pigeons for half a day as part of preparations for the parade.
Wang Mingzhi, who has been tasked with clearing the nests, told the South China Morning Post that the birds undermined safety, and said using monkeys is the most efficient way to complete the job.
In what officials believe is a world first, China's air force began using monkeys to clear nests from April 2015, the Beijing News reported according to a translation by The Guardian.
China's territorial disputes

Show all 5
The operation comes after a Singapore Airlines plane was forced to make an emergency landing after a flock of stores hit its nose.
The flight travelling from Istanbul to Singapore was forced to land shortly after take-off in Turkey, after the birds damaged a weatherproof protective shield for its radar antenna, known as a radome, Mail Online reported.
Register for free to continue reading
Registration is a free and easy way to support our truly independent journalism
By registering, you will also enjoy limited access to Premium articles, exclusive newsletters, commenting, and virtual events with our leading journalists
Already have an account? sign in
Register for free to continue reading
Registration is a free and easy way to support our truly independent journalism
By registering, you will also enjoy limited access to Premium articles, exclusive newsletters, commenting, and virtual events with our leading journalists
Already have an account? sign in
Join our new commenting forum
Join thought-provoking conversations, follow other Independent readers and see their replies