China 'bans tourism to North Korea' day before Donald Trump visit
Tour operators in border city of Dandong ordered to stop trips to Pyongyang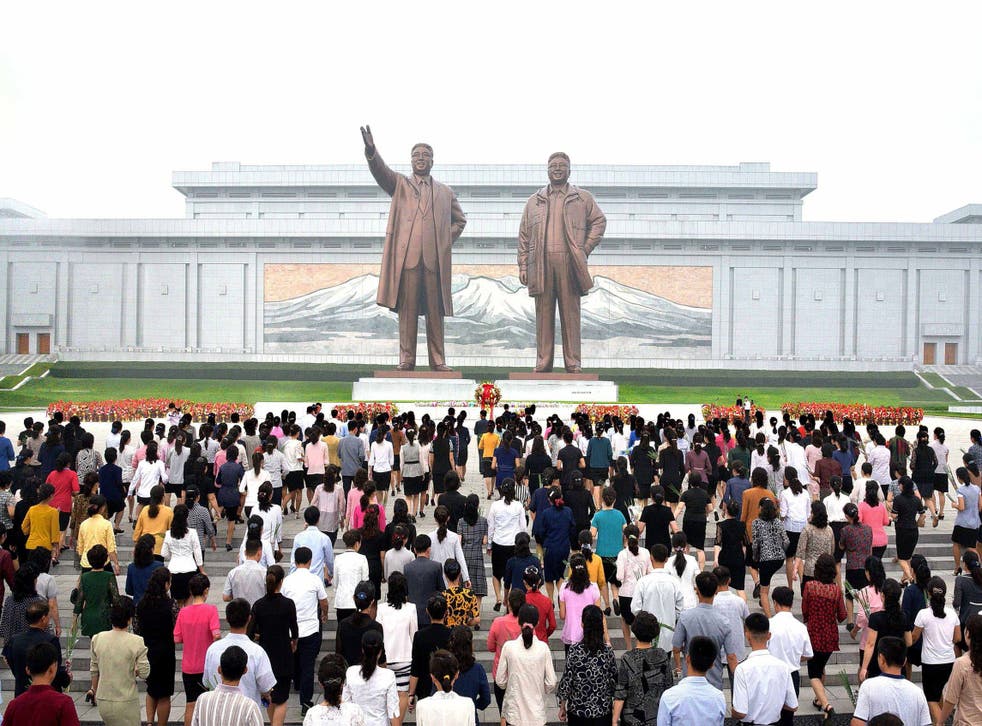 China halted tourist trips to North Korea the day before Donald Trump arrived on the latest leg of his Asian tour, it has been reported.
Tour operators in the Chinese border city of Dandong were told to halt excursions to the North Korean capital, Pyongyang, on Tuesday, according to Reuters.
They were informed of the decision by the Dandong Tourism Bureau, which oversees the majority of companies taking Chinese citizens to North Korea.
From today (Wednesday), tourists will only be allowed to go on day trips to the city of Sinuiju, across the border.
One source told Reuters: "It's low season now, but that's unlikely to be the reason.
"It's much more likely to be connected to increasing sanctions against North Korea. We'll have to wait and see what happens once Mr Trump leaves China. Maybe they will loosen the rules but it's very hard to say. This is all connected to the growing tensions."
Mr Trump arrived in China on Wednesday as part of his Asia tour, the day after addressing South Korea's National Assembly and putting pressure on China to stop supporting North Korea.
The president is expected to meet his Chinese counterpart, Xi Jinping, a number of times during the two days he is in the country.
On Wednesday, China's foreign ministry said it fully and strictly implemented the UN Security Council's resolutions on North Korea, and would investigate whether there were activities taking place that contravened them — but upheld its commitment to resolving Pyongyang's nuclear issue through talks.
China is one of North Korea's most important trading partners and in September announced it would stop buying textiles from the isolated nation, in addition to limiting its oil supply. These sources of trade and tourism represent Pyongyang's few sources of hard currency.
In July, American tour operators said the US was introducing a ban on its citizens visiting North Korea.
The news came a month after US student Otto Warmbier was returned to America in a coma, dying shortly after his arrival. He had been sentenced to 15 months' hard labour in North Korea.
The Chinese Embassy in the UK told The Independent it was "not aware" of the situation..
Additional reporting by agencies
Join our new commenting forum
Join thought-provoking conversations, follow other Independent readers and see their replies