China passes law to 'make Islam more compatible with socialism' amid outcry over Muslim abuse
Beijing unveils plans aimed at 'sinicisation' of religion within four years, fuelling concerns over crackdown on Uighur minority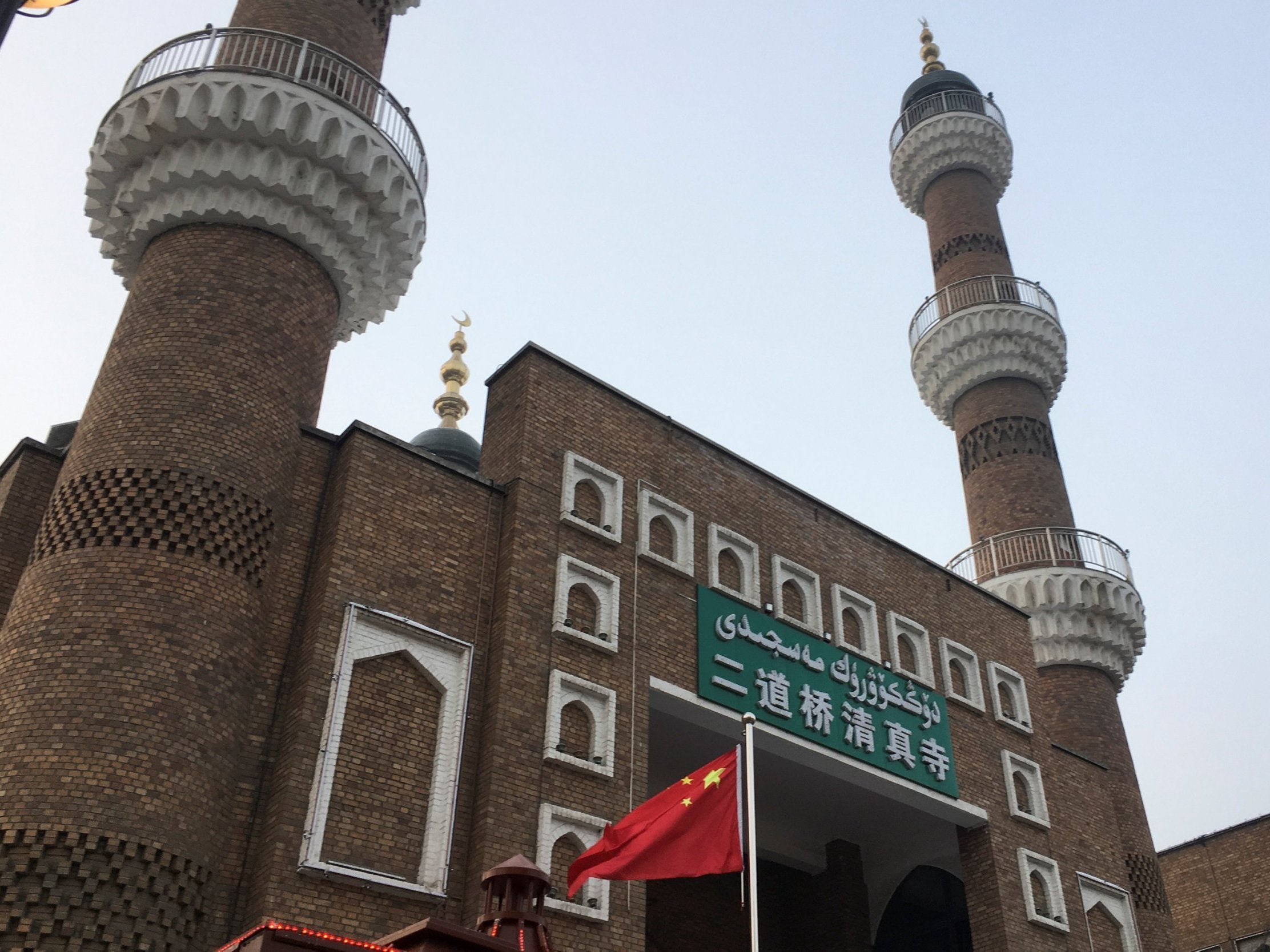 China has announced plans to make Islam "more compatible with socialism", amid growing fears about a crackdown on the country's Muslims.
Beijing is to introduce measures aimed at "the sinicisation" of the religion within four years, state media reported.
The move is likely to fuel concerns about re-education camps in China's Xinjiang region, where a million or more Uighurs and other Muslim minorities are believed to be held.
On Monday, Beijing said it would allow United Nations officials into the far western region if they followed proper procedures. UN officials should also "avoid interfering in domestic matters" and adopt an objective and neutral attitude, foreign ministry spokesman Lu Kang said.
The UN's human rights chief, Michelle Bachelet, said last month her office was seeking access to verify "worrying reports" of centres that Amnesty International has said are being run like "wartime concentration camps".
China, which denied the existence of the camps until October last year, has claimed it is detaining people guilty of minor crimes and that inmates are "grateful" to have been sent to the "vocational education centres".
But former internees have alleged torture and said they were forced to learn Chinese Communist Party propaganda, swear loyalty to the party, and denounce Islam. There have also been reports of detainees being made to eat pork and drink alcohol, acts forbidden by their religion.
In a sign the crackdown on Muslims could spread to other regions, Beijing announced on Sunday that Islamic organisations in eight provinces had "agreed to guide Islam to be compatible with socialism and implement measures to sinicise the religion".
World news in pictures
Show all 50
Muslim groups from Beijing, Shanghai, Hunan, Yunnan and Qinghai had discussed a five-year plan for the "sinicisation of Islam" at a seminar in the Chinese capital, according to the state-run Global Times.
The plan was "not about changing the beliefs, habits or ideology of Islam but to make them compatible with socialist society", Gao Zhanfu, vice-dean of the Beijing-based China Islamic Institute, told the newspaper.
But the World Uyghur Congress, an exile organisation, said Beijing was using sinicisation to erase Islam from China.
It added: "Practising Islam has been forbidden in parts of China, with individuals caught praying, fasting, growing a beard or wearing a hijab … facing the threat of arrest.
"As we have seen in the camps and in China's treatment of Uighurs, 'sinification' is total assimilation and religious persecution."
Support free-thinking journalism and attend Independent events
In August, a UN human rights panel said it had received credible reports that a million or more Uighurs and other minorities were being held in what resembled a "massive internment camp" in Xinjiang.
In a rare move, a group of 15 western ambassadors in Beijing, spearheaded by Canada, have sought a meeting with the top official in the region, Communist Party boss Chen Quanguo, for an explanation of alleged rights abuses.
Beijing has launched an increasingly active publicity campaign to defend its actions in Xinjiang in the face of an outcry from activists, scholars, foreign governments and UN rights experts.
In the past two weeks, the Chinese government has arranged for diplomats from 12 non-western countries to visit the region, as well as organising a trip for a small group of reporters, including to three re-education camps.
In the centres, Uighur students were seen learning in Mandarin about the dangers of extremist thought. They also sang and danced for reporters, including a rendition in English of "If You're Happy and You Know it, Clap Your Hands".
Additional reporting by Reuters
Join our commenting forum
Join thought-provoking conversations, follow other Independent readers and see their replies