China says it will 'counterattack' over US tariffs as trade war escalates after Trump imposes measures
Tariff increases represent beginning of trade war between world's two largest economies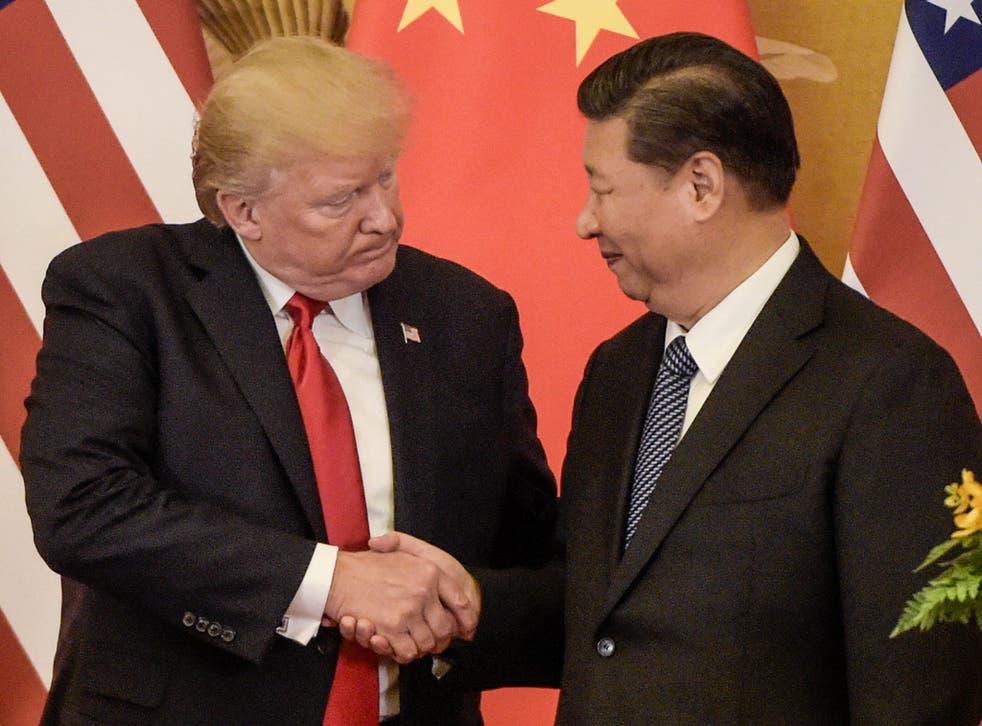 Donald Trump's administration has hiked tariffs on Chinese imports and Beijing has said it would be forced to retaliate.
Washington increased tariffs on $34bn (£25.7bn) worth of Chinese imports on Friday morning.
The move represents the beginning of a trade war between the world's two largest economies, which Mr Trump has said he is prepared to escalate.
China's Commerce Ministry said it would be "forced to make a necessary counterattack."
Trump: 'The EU is worse than China'
In a statement, the ministry said the US move severely harms global supply and value chains and triggers global market turmoil.
It gave no immediate details of what actions it would take, but Beijing earlier released a target list of American goods for retaliation, including soybeans, electric cars and whiskey.
Financial markets seemed to take the latest developments in their stride.
Japan's Nikkei 225 index gained 1.4 per cent while the Shanghai Composite index jumped 0.7 per cent and Hong Kong's Hang Seng surged 0.8 per cent.
Donald Trump's first year: in pictures

Show all 29
Mr Trump discussed the trade war with journalists who flew with him to Montana for a campaign rally on Thursday.
The president said US tariffs on an additional $16bn (£12bn) in Chinese goods are set to take effect in two weeks.
After that comes into effect, the hostilities could intensify: Mr Trump said the US is ready to target an additional $200bn (£151bn) in Chinese imports, and then $300bn (£226.7bn) more, if Beijing does not yield to US demands and continues to retaliate.
It would bring the total of targeted Chinese goods to potentially $550bn (£515.6bn), more than the $506bn (£382bn) in goods China shipped to the United States last year.
The Trump administration contends China has deployed predatory tactics in a push to overtake US technological dominance.
These tactics include cyber-theft and requiring American companies to hand over technology in exchange for access to China's market.
The official newspaper China Daily accused the Trump administration of "behaving like a gang of hoodlums" who could do damage to the global economy unless other countries stop them.
"There should be no doubting Beijing's resolve," the newspaper said.
The American Chamber of Commerce in China appealed to both sides to negotiate a settlement.
Additional reporting by agencies
Register for free to continue reading
Registration is a free and easy way to support our truly independent journalism
By registering, you will also enjoy limited access to Premium articles, exclusive newsletters, commenting, and virtual events with our leading journalists
Already have an account? sign in
Register for free to continue reading
Registration is a free and easy way to support our truly independent journalism
By registering, you will also enjoy limited access to Premium articles, exclusive newsletters, commenting, and virtual events with our leading journalists
Already have an account? sign in
Join our new commenting forum
Join thought-provoking conversations, follow other Independent readers and see their replies