Chinese couple try to board plane they missed by running onto tarmac and squatting underneath aircraft
The couple will reportedly be detained for five days 
Monday 19 September 2016 16:38 Comments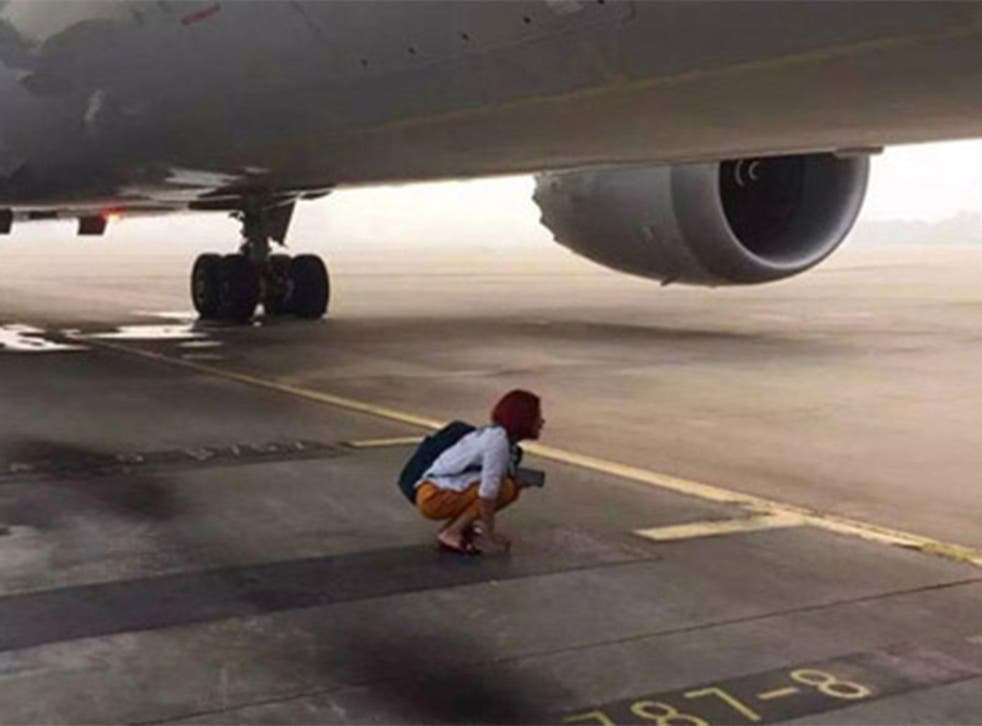 A Chinese couple who missed the last boarding call for their flight are to be detained for five days after they ran onto the tarmac in an attempt to stop the plane from leaving without them.
The couple had arrived at their gate at Beijing International Airport after it had closed, and reportedly forced their way onto the runway with their luggage as the plane was taxiing.
The flight from Beijing to Shanghai was delayed by 20 minutes as the couple continued to block the runway, with photos showing the woman at one point squatting down underneath the plane.
She reportedly attempted to persuade officials to allow her and her husband to board the plane.
"When two police officers tried to approach the woman she got really emotional and started crying and waving her arms," one person who witnessed the events told Beijing Youth Daily.
The couple were eventually removed from the runway by police. China Daily reports the couple had claimed they missed the boarding time because it had not been communicated to them.
The boarding time was discovered to have been printed on their tickets and broadcasted throughout the airport, however.
They were detained for five days for their actions by the airport police, and face a £50 fine, according to The Times.
Register for free to continue reading
Registration is a free and easy way to support our truly independent journalism
By registering, you will also enjoy limited access to Premium articles, exclusive newsletters, commenting, and virtual events with our leading journalists
Already have an account? sign in
Join our new commenting forum
Join thought-provoking conversations, follow other Independent readers and see their replies