Chinese farmer 'studies law for 16 years' to defeat corporation dumping hazardous chemical waste near his land
Wang Englin paid in sacks of corn to copy out legal information by hand in a bookshop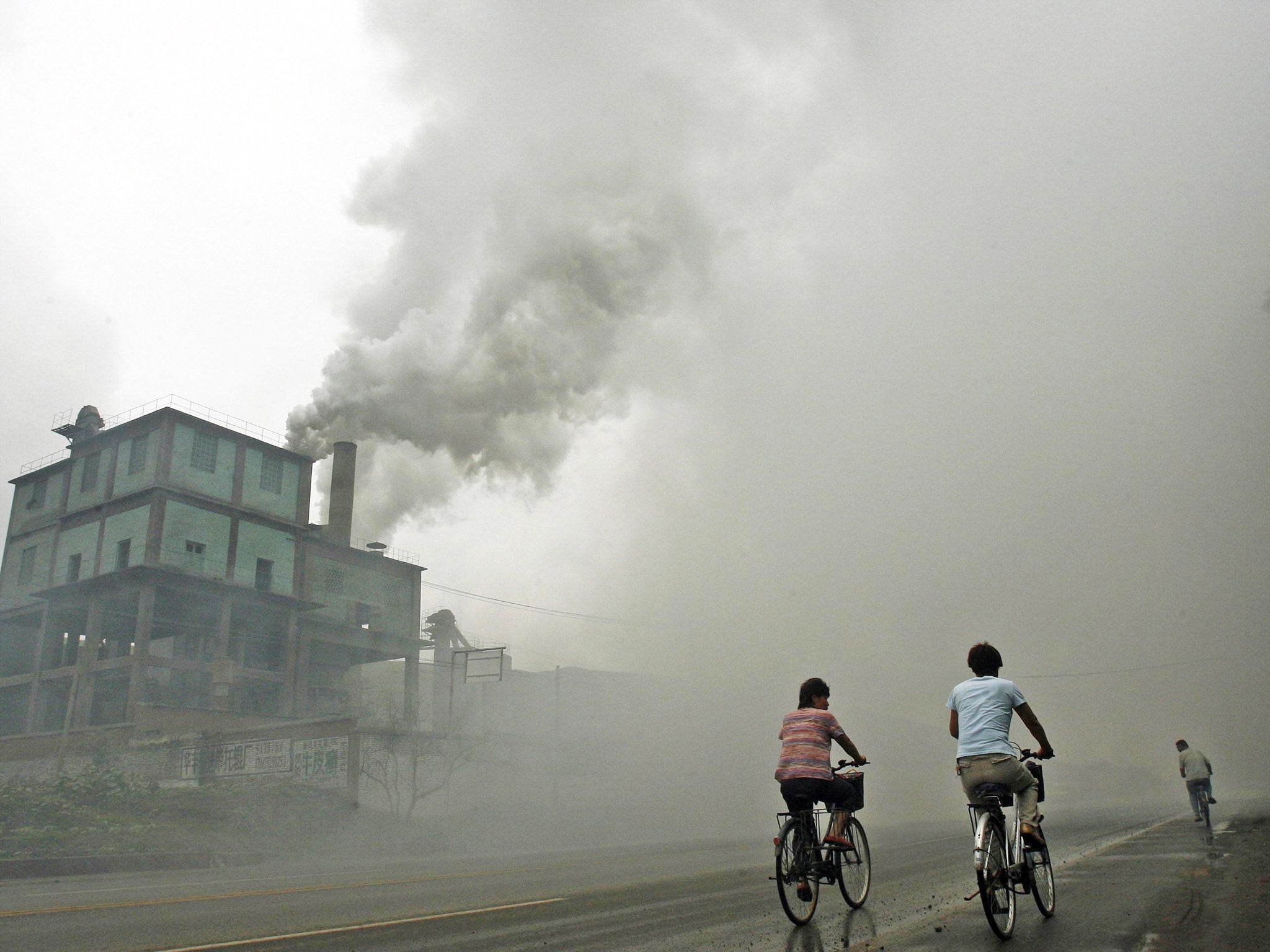 A Chinese farmer has won the first round of a legal battle against a powerful state-owned chemicals corporation, after spending 16 years teaching himself about the law.
Wang Englin, who is in his 60s, has had just three years of education and lives in a modest home which costs £5.80 a month, according to the People's Daily Online.
By contrast, the Qinghua Group employs 5000 people in mines and kilns across China, processing and trading minerals, and turns turns over around ¥2 billion (£235 million) a year.
The worst countries in the world for air pollution deaths
Show all 10
It is claimed that Qinghua first dumped hazardous wastewater near Mr Wang's land in 2001, preventing him from growing his crops. Mr Wang claimed he was playing cards and cooking with neighbours on the eve of the Lunar New Year when water began leaking into his house.
Since 2001, Qinghua has reportedly released 15,000 to 20,000 tonnes of annual chemical waste from a polyvinyl chloride plant near Mr Wang's home village near the city of Qiqihar in north-east China.
The corporation has also made 71 acres of land unusable by dumping calcium carbide, and filled a 478-acre pond with liquid waste, according to a government document cited in the report.
When asked to produce legal evidence of the pollution, Mr Wang began his studies. According to a translation by the Daily Mail, he said: "I knew I was in the right, but I did not know what law the other party had broken or whether or not there was evidence."
Terrifying video shows blanket of air pollution enveloping Beijing
Initially, he was forced to copy out information by hand in a bookshop, paying the store's owner in sacks of corn. He started receiving free legal advice in 2007, after half a decade of solo study, and finally filed a legal petition.
Information posted by the Centre for Legal Assistance to Pollution Victims details Mr Wang's repeated efforts to bring the company to justice, though he was often ignored by the local courts and inspection agencies, and faced counter-accusations from the agency.
The case reportedly took another 8 years to get to court, but the Angangxi District Court has finally ruled against the Qinghua Group, awarding ¥820,000 (£96,000) to Mr Wang and his neighbours.
However, Mr Wang might face a further fight, as PDS noted the corporation is planning an appeal.
Join our commenting forum
Join thought-provoking conversations, follow other Independent readers and see their replies