Chinese feminists are sharing photos of their armpit hair as part of a contest designed to question standards of beauty
Those who take the most daring photos will be awarded prizes
Kashmira Gander
Wednesday 10 June 2015 23:24 Comments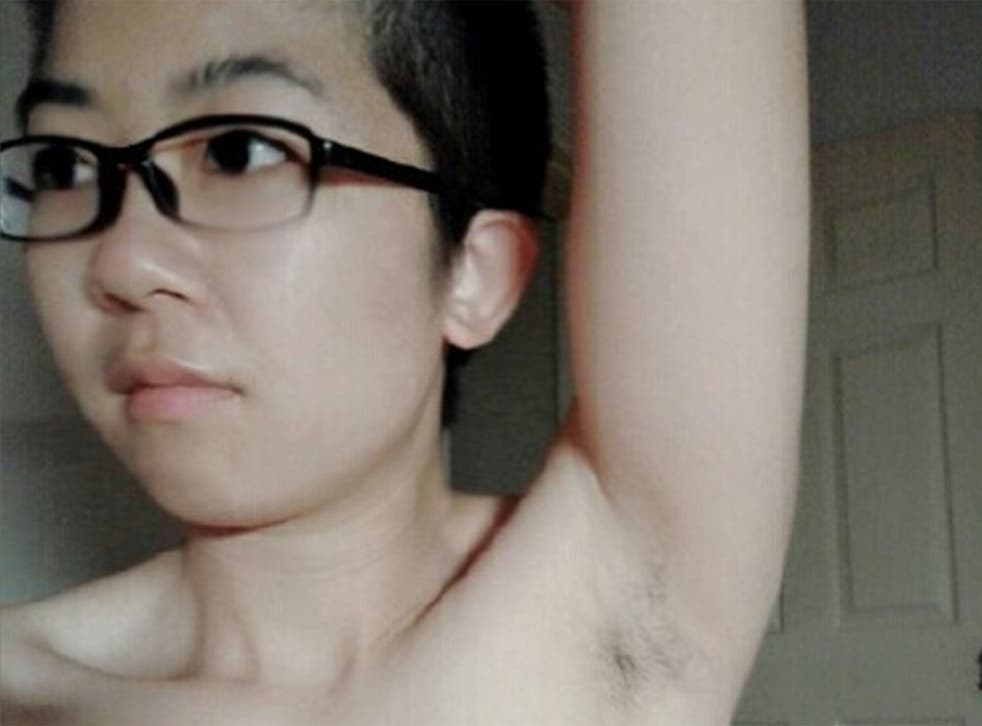 In a bid to prove that a woman's hair is nothing to be disgusted by, feminists in China have showcased their armpit fuzz in a contest on social media.
Organisers are inviting women to post photos of their underarm hair on Twitter-like social media website Weibo, before the competition closes on Wednesday.
Women will be given prizes for prizes for taking the most "characteristic and beautiful and confident" photos of online underarm hair, Mail Online reported.
Read more: We should celebrate Madonna's hairy armpit selfie
Highlighting how attitudes towards women's body hair have changed, activists behind the contest cited the example of a film star who grew her armpit hair to play a character in 1930s China, BBC News reported.
Xiao Meili, 25, a leading women's rights activist who helped to launch the contest, told The Guardian she hoped the contest would spark a discussion around what defines "feminine beauty", as well as the wider topics of stereotypes and the ownership of the female body.
"Keeping armpit hair should not be seen as uncivilised or dirty – it is nothing of the sort," she argued.
One of the 40 women to enter so far was recently released on parole, after she was detained for over a month for organising a protest to raise awareness of sexual harassment and domestic violence, according to BBC News.
"Punish domestic violence and love armpit hair", Li Tingting wrote under a photo of her armpit hair.
"For me, my body is my battlefield," Ms Li told the broadcaster.
The contest-cum-protest follows similar action across the world. Last year, a feminist beauty crazy saw women dying their armpit hair outlandish colours, while celebrities including Madonna and Miley Cyrus made headlines for sporting unshaven underarms.
Register for free to continue reading
Registration is a free and easy way to support our truly independent journalism
By registering, you will also enjoy limited access to Premium articles, exclusive newsletters, commenting, and virtual events with our leading journalists
Already have an account? sign in
Join our new commenting forum
Join thought-provoking conversations, follow other Independent readers and see their replies