Chinese journalists punished for wrongly reporting Xi Jinping's 'resignation' in state media spelling mistake
A spelling mistake caused the word 'speech' to appear as 'resignation'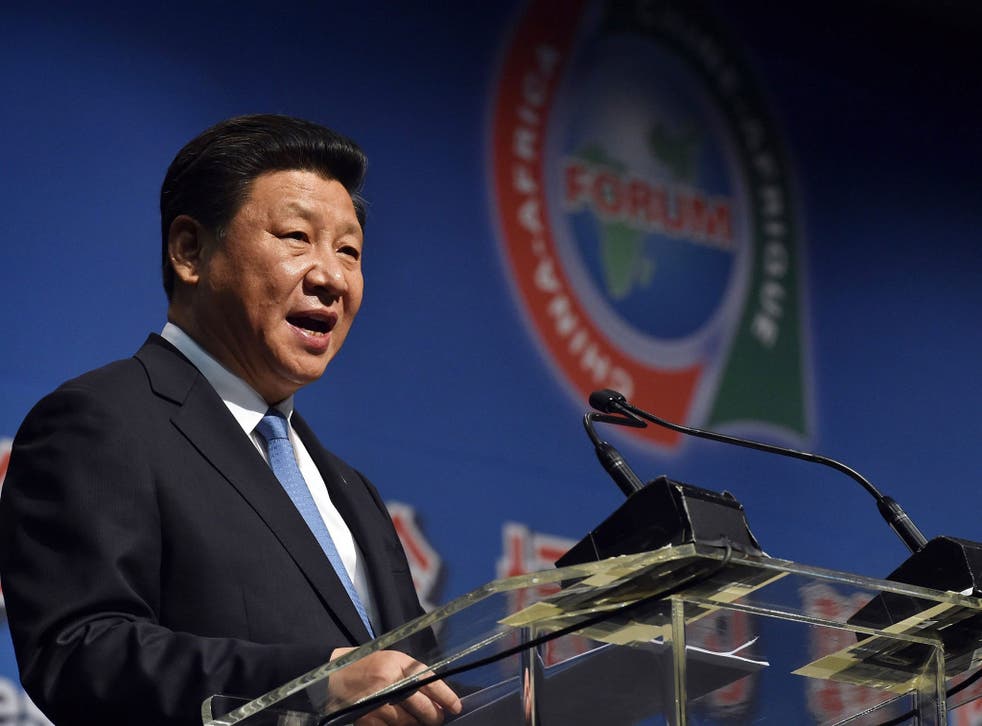 Four Chinese journalists are to be punished after accidentally reporting that President Xi Jinping had resigned because of a typo.
A report filed by the state-owned China News Service covered his address to the China-Africa summit in Johannesburg on Friday.
But in pinyin, the system of writing Mandarin Chinese in Latin characters, the words for "resignation" - ci zhi – and "speech" - zhi ci – are easily confused.
That was the mistake made by the China News Service report on remarks made by Mr Xi in an article reprinted by at least 20 media outlets, according to the Hong Kong-based Information Centre for Human Rights and Democracy.
"Xi Jinping said in his resignation that China and Africa have always shared a common destiny," the offending paragraph read.
A correction was issued 45 minutes later but the change was too late for several papers and websites that did not notice the error.
David Cameron goes for a pint with Xi Jinping

Show all 4
Activists said two editors and two reporters from the agency, which is the second-largest in China, had been suspended for "major errors".
The South China Morning Post reported that, according to an order issued by the Communist Party's propaganda department, major news reports and particularly stories involving state leaders, should always be published using official news agency reports.
The saga came days after Xinhua, the largest state news agency in China, spelled Barack Obama's name in its Chinese translation of "Ao Ma Ba" in an article on talks between the US President and Mr Xi.
Register for free to continue reading
Registration is a free and easy way to support our truly independent journalism
By registering, you will also enjoy limited access to Premium articles, exclusive newsletters, commenting, and virtual events with our leading journalists
Already have an account? sign in
Register for free to continue reading
Registration is a free and easy way to support our truly independent journalism
By registering, you will also enjoy limited access to Premium articles, exclusive newsletters, commenting, and virtual events with our leading journalists
Already have an account? sign in
Join our new commenting forum
Join thought-provoking conversations, follow other Independent readers and see their replies