Chinese New Year 2017: Largest migration of human beings in the world underway
Hundreds of millions of citizens taking planes, trains and cars back to families in provinces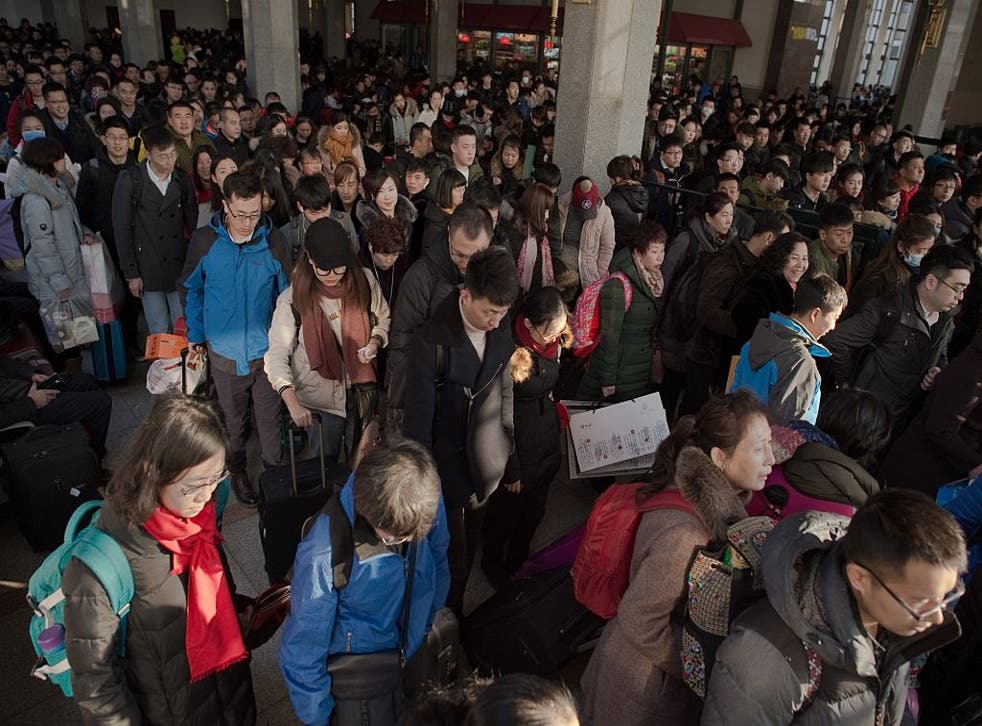 The largest migration of human beings in the world is underway in China.
Hundreds of millions of citizens are taking planes, trains and cars back to their families in the provinces to celebrate the Lunar New Year, the most important holiday in the Chinese calendar.
Starting from 28 January, celebrations will continue for around two weeks to welcome in the year of the rooster.
An estimated three billion trips are expected during the 40-day Lunar period, including more than 2.5 billion road journeys, reports Xinhua news agency.
The demand for tickets on public transport is so fierce some people spend days trying to get a seat for the annual migration.
Wang Wentai, a 65-year-old dishwasher in Beijing, described how after buying a ticket back to Hendan city he missed his train due to overcrowding, despite arriving two hours early.
"There were so many people in line, and I just didn't know which line to wait in, so I wasted a lot of time," he told AFP.
Chinese New Year 2017: All you need to know
The next available train left 14 hours later.
"I can't wait inside the station because it's still too early, but I don't know where else to go," he added.
Although China has used the Gregorian calendar since 1912, the Chinese New Year is based on the ancient lunar calendar, which resets on the second new moon after winter solstice, meaning it changes each year.
Roughly a sixth of the world's population will observe Chinese New Year, with celebrations in Taiwan, Singapore, Malaysia and others.
London and San Francisco both claim to host the largest celebrations outside of Asia.
Join our new commenting forum
Join thought-provoking conversations, follow other Independent readers and see their replies