Chinese New Year 2015: Is it the year of the ram, sheep or goat?
Confusion over the translation of a Chinese character has left many in the west asking: 'what year is it?'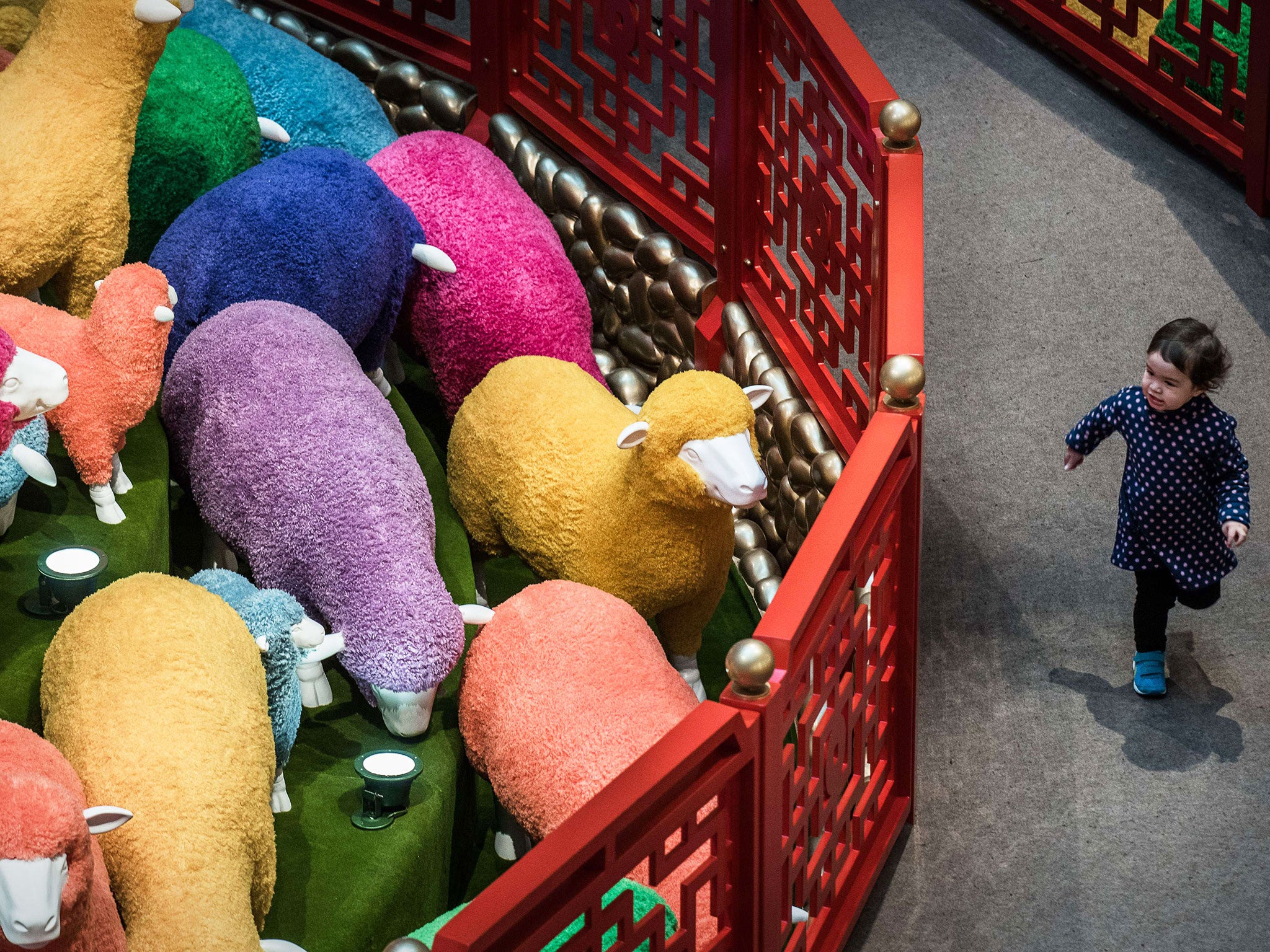 An entire year has been lost in translation.
Everyone seems to agree that yesterday's celebrations marked the end of the Chinese year of the horse, but no such consensus can be reached over what year we've entered.
It could be the year of the goat, or the year of the sheep, or even the year of the ram.
This confusion is caused by Mandarin Chinese character yang:
羊
Its apparent meaning is 'horned animal' — an encompassing term that doesn't really help journalists, event planners and new year celebrators decide which member of the Caprinae family they're supposed to be honouring.
Some experts, including Professor Ho Che-wah at Chinese University, trace this mix-up back to BC, when the 12-year cycle Chinese zodiac was first introduced during the Han dynasty.
That mystifying yang character, found on bones used for divination, was interpreted as an animal with two horns and a pointy face.
In pictures: Chinese New Year 2015 - Year of the Sheep/Goat celebrations
Show all 15
Chen Xufeng, a Beijing office clerk, told Xinhua news service: "I've never thought about that question before. Do we have to tell them apart?
"I've seen more goats in zodiac images, but I prefer to buy a sheep mascot, as sheep are more fluffy and lovely."
Beijingers Li Hongye and Wang Liyan agree, with Li calling the sheep "cuter" and Wang claiming "most people would rather be like a sheep".
But that's not quite true.
For some there's a stigma attached to the year of sheep; those born during it are thought not to be leaderly, and there are reported that some parents delay birth to avoid Sheep years because of the bad luck demonstrated by failed Empress Dowager Cixi in the Qing Dynasty.
There's also the goat interpretation, which is rooted in the fact that it was one of only six animals that was eaten in ancient China — and mainly by the rich and powerful.
And now there's another spanner in the works: The Ram.
The Hong Kong Post last month said they were backing this translation, and even released a special collectors' series of stamps that feature the creature.
But it doesn't really matter inside China, just to those in the west trying to make sense of it.
Zhao Shu, an expert at the Beijing Institute of Culture and History, told the New York Times: "This is ridiculous.
"Goat and sheep are different in French and English, but what's that got to do with Chinese traditional culture?"
Join our commenting forum
Join thought-provoking conversations, follow other Independent readers and see their replies