Chinese New Year 2015: Prince William speaks Mandarin to honour the year of the sheep
'Zhu ni men chun jie kuai le, yang nian da ji'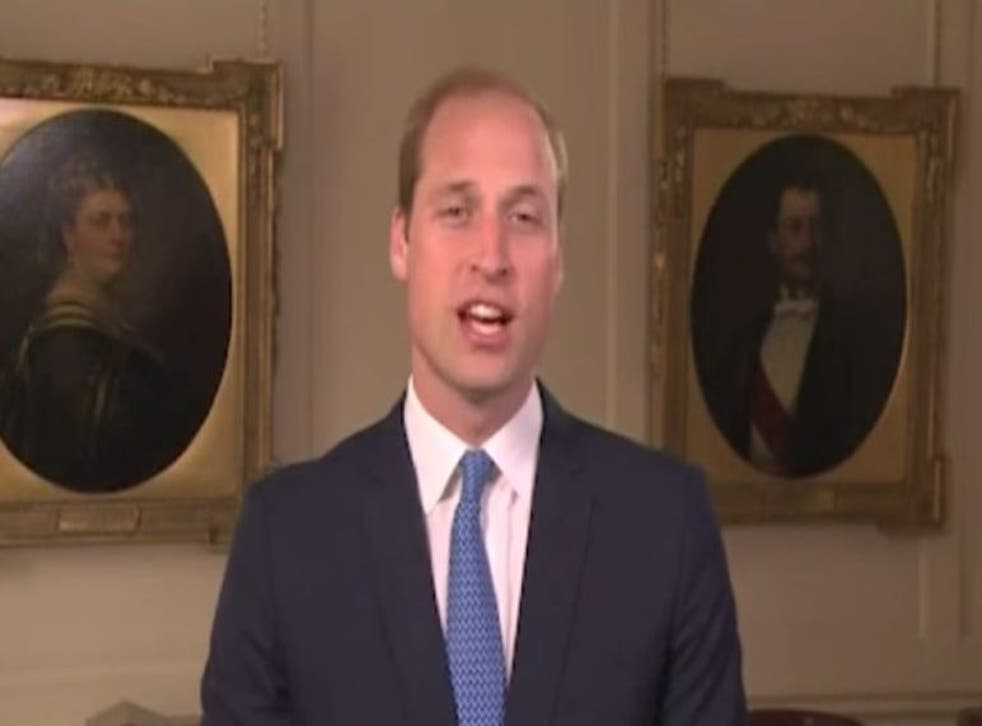 It may not have been said with the greatest of ease, but China has warmly welcomed Prince William's new year's address — spoken in Mandarin.
Ahead of the Prince's three-day tour of China next month, Buckingham Palace released an ice-breaking video.
In his Mandarin intro, the Prince said: "Zhu ni men chun jie kuai le, yang nian da ji."
It means: "I wish you a happy Chinese New Year and good luck in the Year of the Sheep."
Users of Chinese social network Weibo were thrilled with the gesture, according to The Telegraph, calling it "cute".
In pictures: Chinese New Year 2015 - Year of the Sheep/Goat celebrations

Show all 15
But even in some of the nice responses, there were comments about the Prince's thinning hair, with one person writing: "People always go on about his hairline, but his Chinese is great."
Some bloggers, however, remained unimpressed, saying he was bound "to struggle with a language he probably never spoke until five minutes before the recording" before comparing his Chinese unfavourably to that of Facebook founder Mark Zuckerberg.
In his one minute address, the Prince waxed lyrical about China's "long and distinguished cultural heritage" and said he was looking forward to his visit of supercities Beijing and Shanghai and the rolling mountains of Yunnan province next month.
UK-China relations have been poor since David Cameron met with the Dalai Lama in 2012, but the Prince's visit and Chinese president Xi Jinping's expected trip to Britain later this year suggest that in the year of the sheep/goat/ram diplomatic progress could be made.
Register for free to continue reading
Registration is a free and easy way to support our truly independent journalism
By registering, you will also enjoy limited access to Premium articles, exclusive newsletters, commenting, and virtual events with our leading journalists
Already have an account? sign in
Register for free to continue reading
Registration is a free and easy way to support our truly independent journalism
By registering, you will also enjoy limited access to Premium articles, exclusive newsletters, commenting, and virtual events with our leading journalists
Already have an account? sign in
Join our new commenting forum
Join thought-provoking conversations, follow other Independent readers and see their replies