Police in China are forcing drivers to stare into full-beam headlights as a punishment for dazzling others, again
Shenzhen cops stopped the controversial punishment soon after it was first introduced in 2014, but now they say they are bringing it back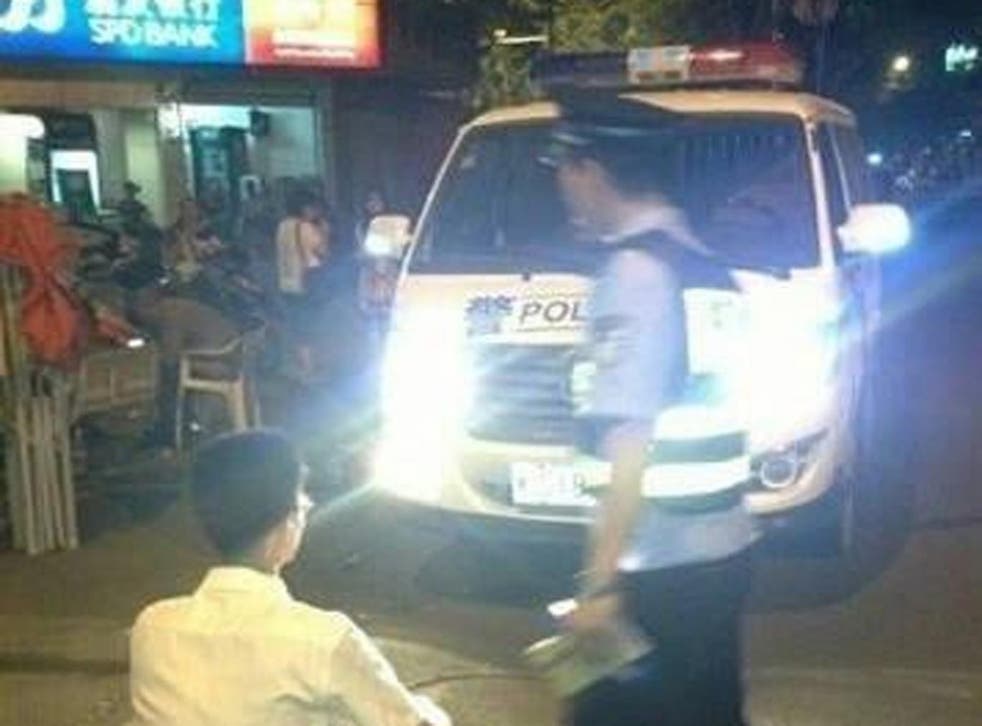 Police in the Chinese city of Shenzhen have reintroduced a creative but controversial punishment for drivers who misuse their headlights and dazzle other road-users.
In addition to a fine, dangerous drivers who don't dip their lights around other traffic will -- again -- be forced to stare into the fullbeam headlights of a police car for one minute.
The penalty was first dreamt up and announced on Sino Weibo, the country's closest equivalent to Twitter, by officers in 2014, it was quickly stopped amid accusations the force was "violating human rights". But, when officers said on Tuesday they were reintroducing the penalty, the announcement was met mainly with approval from the site's 261 million active users.
In a post from their popular social media account, Shenzen police warned drivers that anyone caught using their car's headlights on fullbeam inappropriately would have to stare into a police car's headlights for 60 seconds while sitting on a specially-designed chair. In addition they would be fined 300 yuan, about £35, lose points on their license and be made to recite regulations on the proper use of headlights.
This time around, the vast majority of Weibo users appeared supportive.
"Traffic police comrades, I believe this kind of punishment is not right, it's inhumane, they should have to look for 5 minutes," one person joked.
"The whole country should implement this immediately," another said.
Located just north of Hong Kong and built up from scratch just a few decades ago, Shenzhen is seen as a modern city at the forefront of car engineering. It is known across China for making widespread use of electric taxis and buses.
Seeing red: Unseen images from China's lost decade

Show all 7
The Shenzhen police force are popular on Weibo, where they are famous for thinking up unusual and creative punishments. In the past these have included making jaywalkers wear green hats and vests while directing pedestrian traffic, mounting dummy traffic police on the highway and issuing sword-shaped batons to officers.
Several other local police forces gave the new penalty the thumbs-up on their social media accounts, and a poll on the mainstream Sina news portal found that 90 per cent of people supported the unusual punishment.
Those who did not approve cited the punishment as a "violation of human rights", expressed concern about potential eye damage, and questioned on what grounds the officers could force drivers to stare into the bright lights, since the tactic is certainly not mentioned in the law.
Register for free to continue reading
Registration is a free and easy way to support our truly independent journalism
By registering, you will also enjoy limited access to Premium articles, exclusive newsletters, commenting, and virtual events with our leading journalists
Already have an account? sign in
Register for free to continue reading
Registration is a free and easy way to support our truly independent journalism
By registering, you will also enjoy limited access to Premium articles, exclusive newsletters, commenting, and virtual events with our leading journalists
Already have an account? sign in
Join our new commenting forum
Join thought-provoking conversations, follow other Independent readers and see their replies