Chinese President Xi Jinping named as military's 'commander-in-chief'
'All must be done with the ultimate goal of improving battle command capacities and measured by the standards of being able to fight and win wars,' Chinese leader says
Kayleigh Lewis
Saturday 23 April 2016 17:02 Comments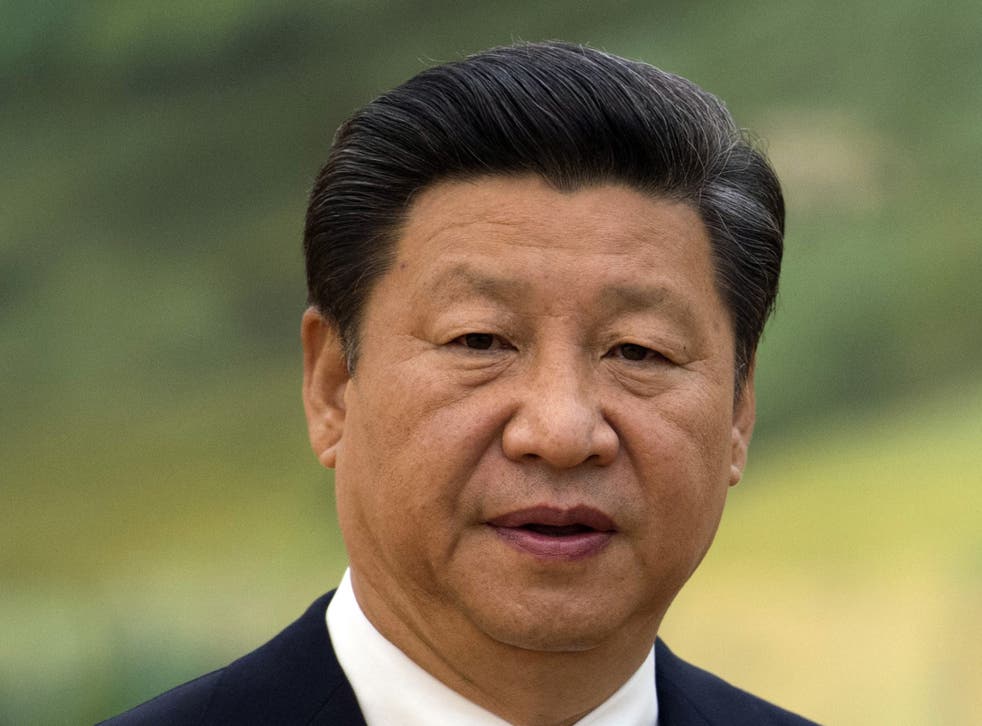 Chinese President Xi Jinping has been named as commander-in-chief of the country's vast armed forces, according to reports from state media.
Previously Mr Xi's military role was as chairman of the Central Military Commission (CMC), which oversees the People's Liberation Army.
However, state-media outlet Xinhua is now referring to him as commander-in chief of the country's new joint military command headquarters.
Mr Xi, who wore military uniform when addressing officers at the headquarters, said the current situation "requires battle command to be highly strategic, coordinated, timely, professional and accurate".
"All must be done with the ultimate goal of improving battle command capacities and measured by the standards of being able to fight and win wars," he said.
Last November, Mr Xi announced plans to reorganise the military administration structure and military command system in China.
The new structure involved the CMC overseeing People's Liberation Army, the Chinese People's Armed Police and the militia and reserve forces.
At the time, state media reported Mr Xi as saying: "Under the leadership of the Party, the army has gone from small to large, from weak to strong, and from victory to victory.
"The reason why the military has stayed vigorous is that it has kept pace with times and never ceased reforming itself.
"Now, as the country progresses from a large country to a large and powerful one, defence and military development stands at a new and historic starting line. We must deepen defence and military reforms with greater wisdom and courage."
Mr Xi's push to reform the military coincides with China becoming more assertive in its territorial disputes in the East and South China Seas, and as its navy invests in submarines and aircraft carriers and its air force develops stealth fighters.
Register for free to continue reading
Registration is a free and easy way to support our truly independent journalism
By registering, you will also enjoy limited access to Premium articles, exclusive newsletters, commenting, and virtual events with our leading journalists
Already have an account? sign in
Join our new commenting forum
Join thought-provoking conversations, follow other Independent readers and see their replies